I ran the New York City Marathon! This is my last marathon of the year (I'm pretty sure) and it was the BEST race ever – the perfect way to cap off an epic year of running!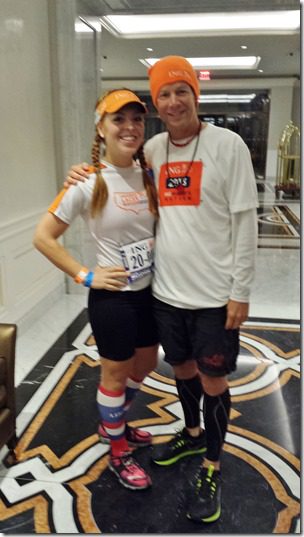 The day started off at 5:50am with Steve. He was my partner-in-crime for this journey and he's back on my favorites list.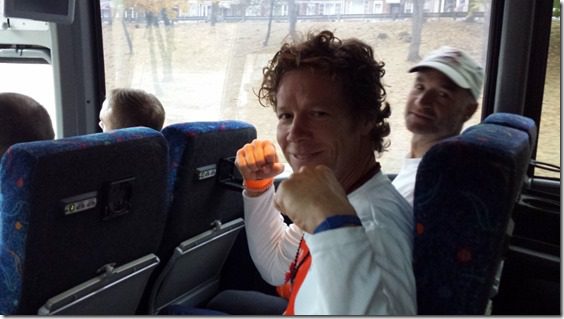 The production of getting to the start on Staten Island is part of the journey. We took a bus from the hotel and the excitement started to build!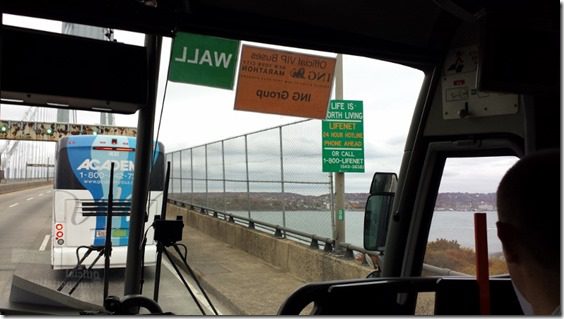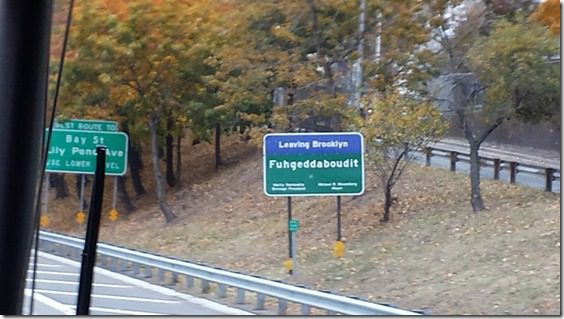 The New York City Marathon is the biggest marathon in the world with over 45,000 runners! I cannot even imagine all the logistics to make this day happen.
The starting village had thousands of people sitting, peeing, eating, drinking Dunkin Donuts!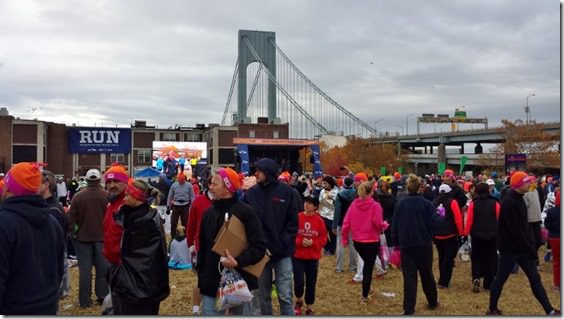 I kept warm in the tent with my ING Class of 2013 teammates Steve and Dave.
They had food but I brought oatmeal packets and used hot water to make it.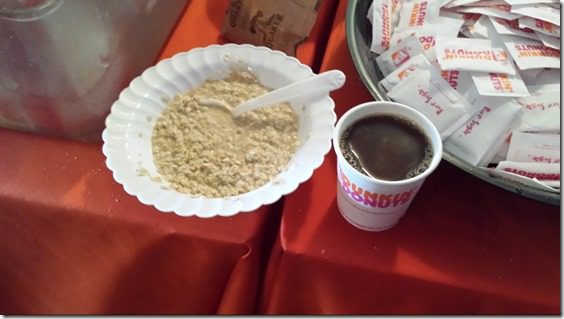 Steve offered me $3.00 and a granola bar to rub his feet, but I refused. Maybe if it was a donut I'd have taken the offer… hey, I can be bought.
That or he was changing his socks, I forget.
Dunkin Donuts provided coffee and beanies for runners. Monica America Runs on Dunkin.
Before I knew it the announcer said it was time for my wave to line up! I headed over to my corral – they close 30 minutes before you start so you have to get there in time or you'll have to go in a later corral.
Since I had time to wait I sat down for a little bit.
Soon it was time to line up to start!! The energy was so intense.
The New York Marathon starts on the Verrazano Bridge. It's amazing.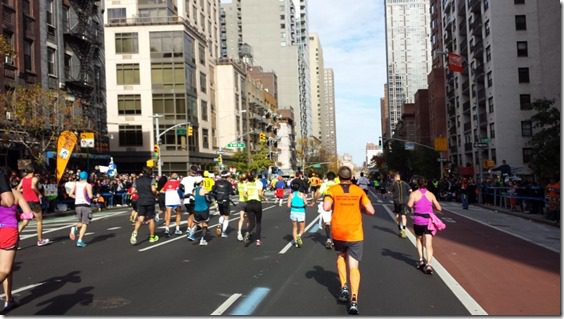 NYC Marathon finished in 3:41:23!
I met reader Mandi at the finish line. She got a new PR in New York!!
Then, it was a long walk to the family reunion area. The race gave out ponchos to keep warm, but I didn't get one because I was in the wrong line or something. I don't know.
I eventually saw Ben who's been with his college friends in NYC. It was a reunion!
Overall: The New York City Marathon has the best crowds of any race I've ever run. The energy is unbeatable! The course has a few big hills over the bridges (the one at mile 15 killed me). The finish through Central Park is gorgeous with the fall leaves and LOUD from all the supporters!
The victory lap – New York Pizza!
New York City Marathon Video Recap
Question: Thin crust or Deep dish pizza?
Run SMART Goals
Fill out this form to get the SMART Running Goals worksheet to your inbox!