This afternoon I met up with Marni for a nice little walk. She's smaller than my water bottle. So, I basically drink 4 Marni's a day. On bad days I drink 4 marna-ritas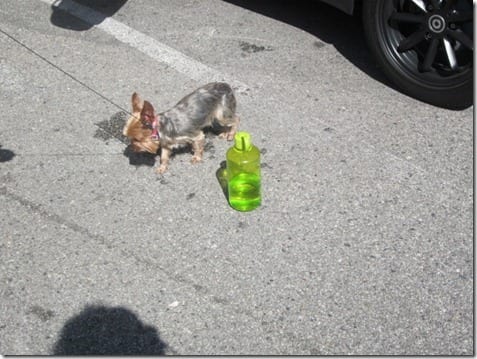 Marni's owner Skinny Runner came along for the fun. We take pictures of each other to prove to our husbands that we were walking with each other and not that guy that always hits on SR when we get fro-yo. Woo-woo.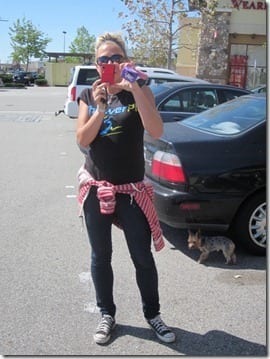 SR was representing for some baby wipe company. I was repping for a little ol' blog called Run Eat Repeat. I've heard it's just a big joke so there's no need to click over.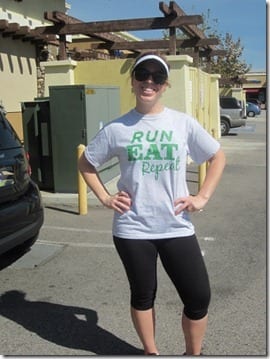 I guess I could be wearing a worse shirt…
(source)
SR and Marni are the best walking buddies, you know if you want your walking buddies to stop and pee/poop every 3 feet and try to lick your shins. – SR, that was not cool.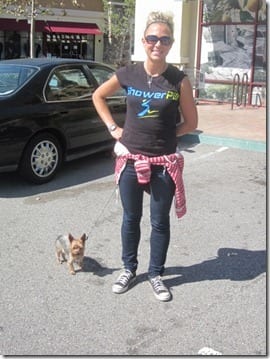 <insert me going to work here>
One of my clients mixed up her days and showed up today on accident. today. Luckily, I realized before I left and was able to train her. But, I gave her a super hard workout to pay for it. Added bonus: It was her birthday last week so we did 28 of everything!
Hey, it's better than how my brother's football team used to let everyone hit you however many years you were old! That sucked.
Dinner was a chicken stir-fry with my ol' go to Peanut Sauce.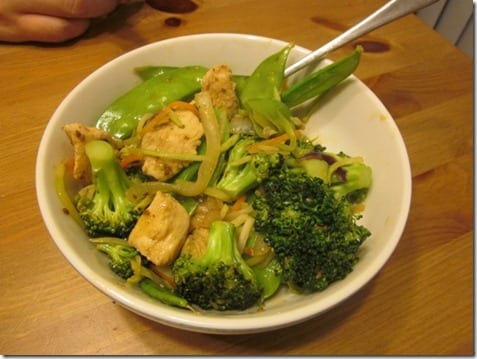 Now I'm sipping some hot cocoa and trying to keep my willpower up and outta the kitchen.
You can buy my RER shirts here.