I get a lot of emails from people who run because they want to lose weight but don't want to eat to fuel their runs. I always say – When you ask a lot of your body (in the form of making it go for miles), Give a lot back (in the form of good food and good rest).
I asked a lot of my body this week. Two half marathons PRs in one week! That's ridiculous for me. Seriously, I barely feel comfortable calling myself a runner.
When I ask a lot of my body, I give a lot back too. I give it a lot of good food – like cookies x402
And I got a juice today after work. Ahhhhhh! My muscles slurped it right up.
"Excuse me, Miss – what are you doing in the vitamin aisle?"
My muscles also got some massage love today!
I Run for the Shirt so let me show you my latest addition. The Fontana Half Marathon gives out cotton shirts, not tech tees. I know, I was surprised too.
But, I will not hate on my new favorite race. I haven't taken this shirt off since the race
Added bonus – Fontana Half also gives you a hat and a pin! This makes up for the non tech-tee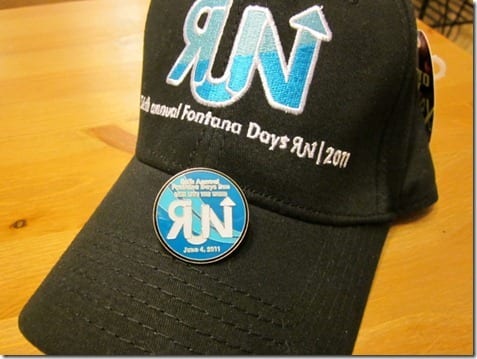 Here's a run down of my other race shirts.
How do you give back to your body?