Today  I headed to my mom's for a bar-b-que and some quality family time. Ben and I stopped at a local market for some authentic Mexican food first.
You can watch them make tortillas and buy them hot off the press! They had samples too. Fact: Stores with samples are superior.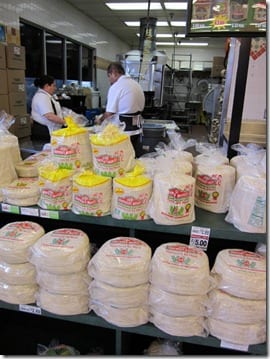 I don't even know what this is…
A spikey avocado? A piece of cactus??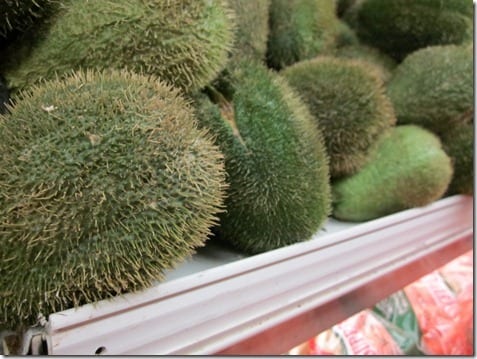 Oh wait, it's a Chayote. I should have known that. Not really.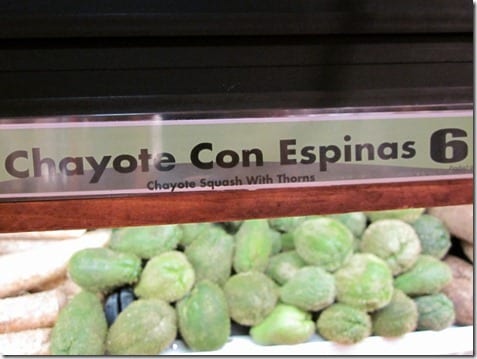 Don't worry though, I totally know what every single one of these are – delicious (pan dulce).
We got a whole spread of food including shrimp ceviche and salsa to go with our fresh tortillas.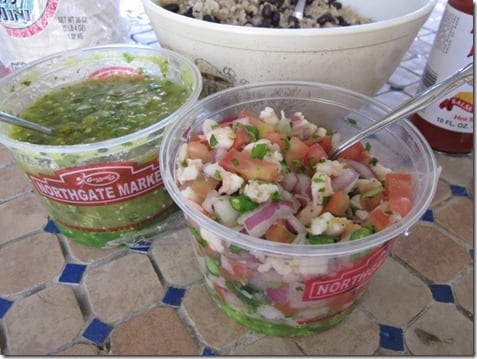 Ben grilled bell peppers, chicken and corn. I made brown rice and black beans seasoned with butter and salt. Love beans and rice!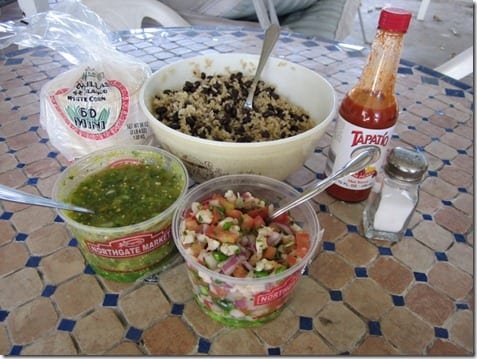 Roxy tapped her tail while we ate outside. She was very impatient for a walk.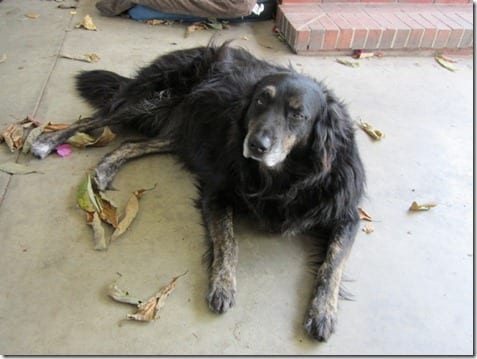 This bowl used to be full of cherries. It's empty now. Do with that what you will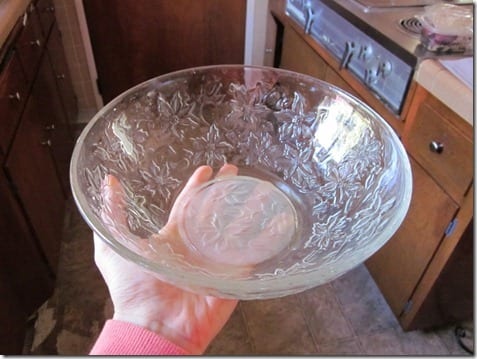 Then, we went on a very windy walk. Wow. The Santa Ana winds are no joke today! We all got pelted with twigs and leaves from the gusts.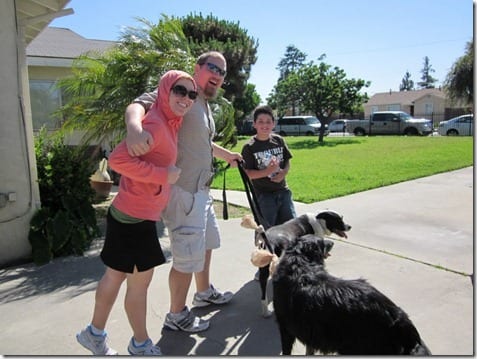 I am on a drinking bender. And by drinking, I mean junk food. I was on a mission to eat chocolate chip cookies when we got back. Unfortunately, I made them with apple sauce instead of butter and they were just okay. I still ate 3, but wish I would have made them "legit". Craving not satisfied.
After 3 cookies, ice cream and a ton of other random tortillas and bites today I really need Sunday Set Up to get me back on track.
Last week's review:
Exercise:
Sunday: easy 4 miler – Done
Monday: 8 miles – Done
Tuesday: KB or Body Blast & abs – A strength work out instead
Wednesday: 6 miles with 3 at tempo pace – Nope. I did 4 in the morning and 2 later, but none of it was fast.
Thursday: Body Blast or KB – KB.
Friday: 6 miles or gym (depends on when I'm working) – 6 miles
Saturday: group run/walk – Done.
Eating: Plan dinners and snacks for the week. No snacking in kitchen outside of meals. Track eats (got a book from work that I'll be asking clients to use and want to try it before I'm recommending it).
I had a few bad days of snacking and they set the ball rolling in the wrong direction. I didn't track my eats either. But I'm dusting it off and moving forward!
To Do: Make a schedule for work and personal stuff. It's all blending together and I've been staying on the computer with blog stuff and writing very late for a while now.
What I did: Spent some good time cleaning this weekend, but have a ton to organize.
Overall: Exercise was good but food needs work.
Sunday Set Up for 5/29/2011
Exercise:
Sunday: Easy strength exercise

Monday: Half Marathon

Tuesday: Abs and 3 mile walk at the beach

Wednesday: Body Blast or Cycle

Thursday: 4 miler, Abs

Friday: Cycle or Body Blast

Saturday: Half Marathon
Eating: Focus on Intuitive Eating, stress levels and energy. I've been eating a lot out of fatigue and stress lately. Plan dinners and snacks (when I don't have a plan I def overdo it randomly). I will be blogging ALL my snacks for this week (starting tomorrow since I didn't today). Track eats in my lil' notebook.
Life: Spend time catching up on my ridic inbox each day. Spend time organizing papers at home.
Question: What are your plans for this week?