I totally did not expect to do that well in the Laguna Hills Half Marathon today. And I certainly did not think I was going to PR, but sometimes all the stars align and the running gods God feels sorry for you and throws you a bone.
Thank you Baby Jesus I need this – Laguna Hills Half Marathon 1:47:04
I guess the main reason I didn't expect to rock this race was that I only signed up because I got a free entry from my running group. Oh, and it was basically down the street from my house.  I figured it was free and I didn't have to go out of my way at all – so I didn't really prepare for it.
I did my usual pre-run rituals…
I saw Sarah from Once Upon a Lime in the porta potty line and we both are running another half in 5 days. We agreed that we should take this race easy and "save our legs" for the Saturday race. Well, I didn't hold up my end of the bargain.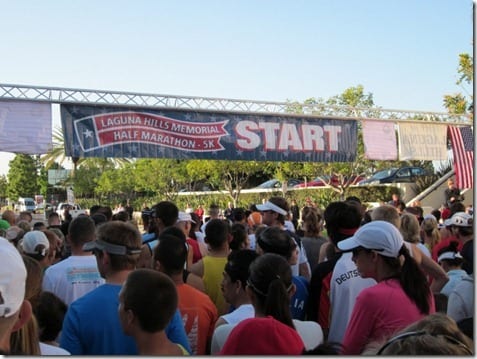 Note the hesitant smile, I never know how my body is actually going to feel once it starts running. Sometimes my body likes to remind me that it is built for bearing children, not moving quickly.
Per usual, I started out way too fast. But, unlike usual I was able to keep it up. Normally always my legs realize they are moving at speeds more appropriate for someone 2/3 my size and promptly hit a wall to show me who's boss. Well today my pain receptors were on vacation (probably a Memorial Day road trip) and never realized this.
I glanced down at my Garmin and realized I could PR so I broke my "I'm running this one conservatively" promise and kept at it.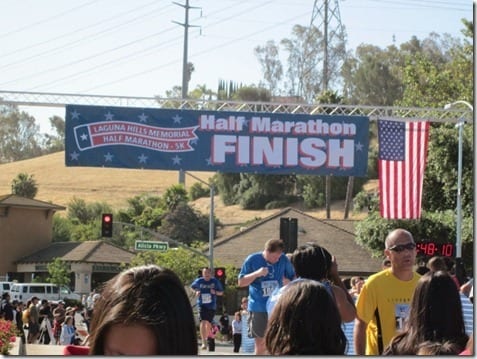 Yes! A new Half Marathon PR – 1:47:04
My previous PR was from Rock N Roll Phoenix at 1:49:28
I'm really happy sweaty here…
I grabbed some oranges and a water post race.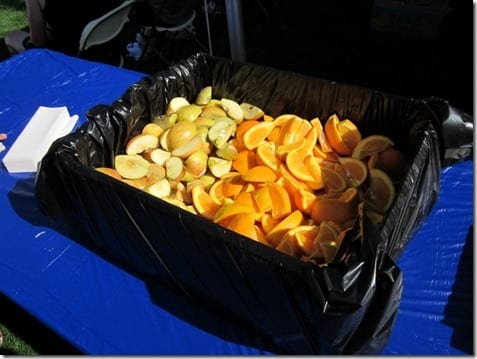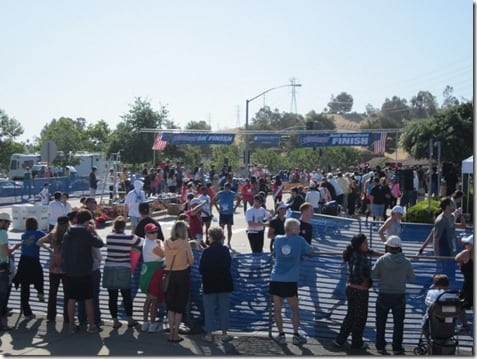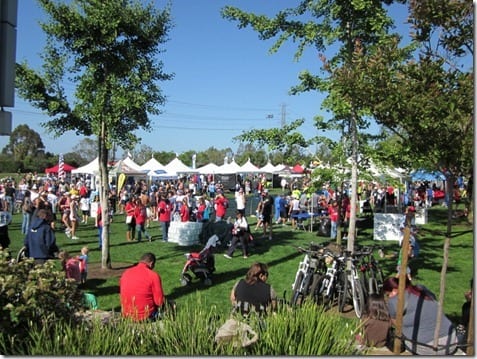 Then, headed to the shuttles to get back to my car. Ben didn't come to this race since it was so close and he had to work.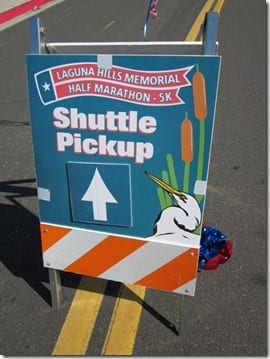 But, it was no biggie since Laguna Hills offered fancy shuttles back to your car!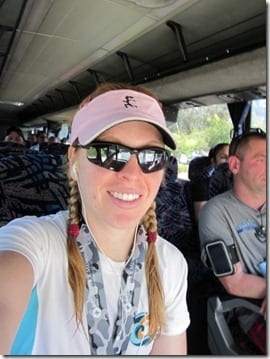 I also scored 2 chocolate chip cookies from the Corner Bakery booth at the post race festivities.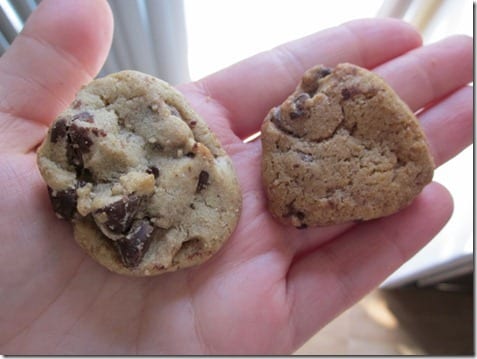 I didn't have any ice to do an ice bath and tried to compromise with ice packs. It didn't get the water cold enough. Oh well, I tried.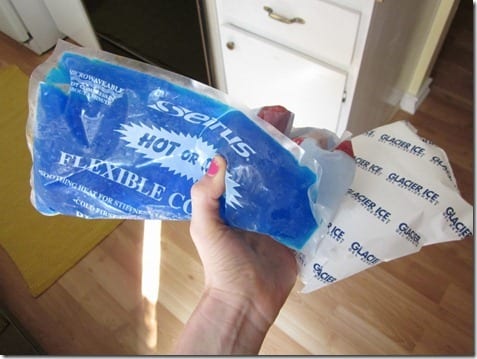 Post race meal – pumpkin, carrot cake yogurt, chia seeds, Vitatop and Barney Butter. It's no post-race brunch, but was still pretty amazing.
I'm headed to my mom's because she wants to go shopping – who am I to turn that down? See ya later