This super easy hummus dip recipe combines three ingredients for a creamy and delicious appetizer or party dish (or meal for one on a random weeknight while watching reality TV).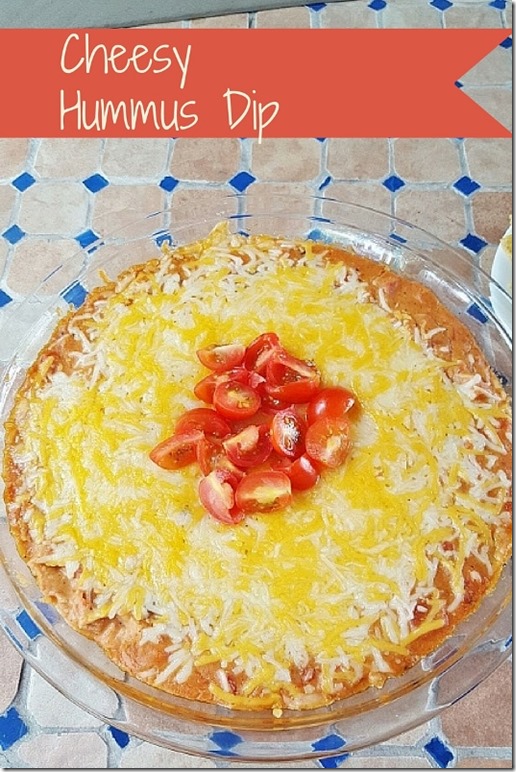 Today is National Hummus Day!! I'm celebrating big time with tons of Sabra hummus for breakfast, lunch and dinner. You know hummus is one of my top 5 favorite foods right? (My other favorites are watermelon, pizza, champagne and chocolate.)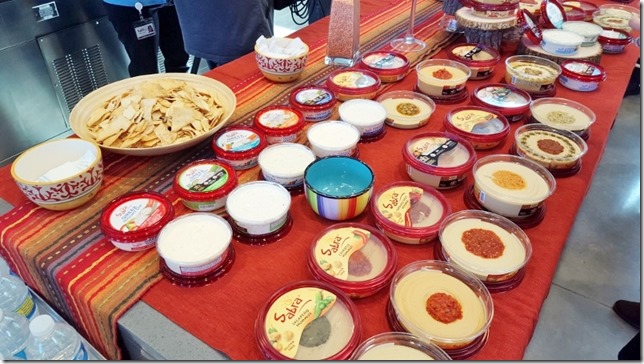 (Remember my first trip to hummus heaven aka the Sabra Headquarters?)
My family makes a dip with melted cheese and a can of diced tomatoes. I combined those with hummus to create a super delicious and healthy version of that appetizer.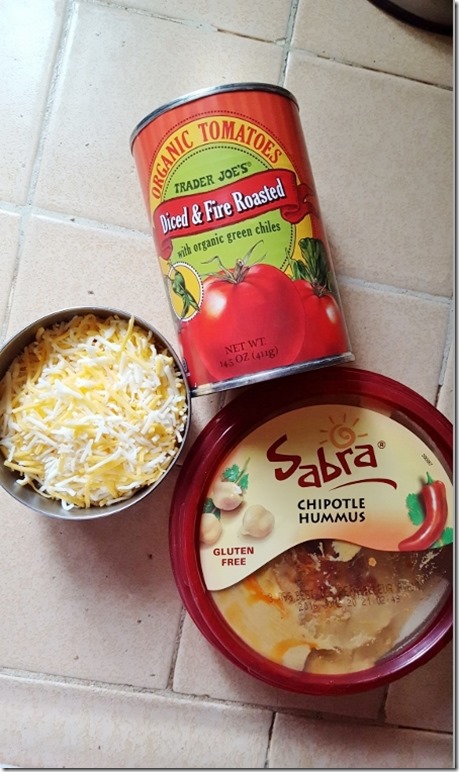 I made this Cheesy Hummus Dip at my mom's the other day so I could share it with my family.
Oh, and I wanted to spend some quality time with the perros too. They are very attentive and stood by me the whole time. They're not begging for food but they're begging for love and I gladly gave it freely.
Cheesy Hummus Dip Recipe
Ingredients:
1 container hummus
1 can diced fire roasted tomatoes (drained)
1 cup shredded cheese
Directions: Heat oven to 350 degrees. Mix hummus and drained tomatoes.
Pour into a pie dish. Top with cheese. Bake until heated through and cheese is melted.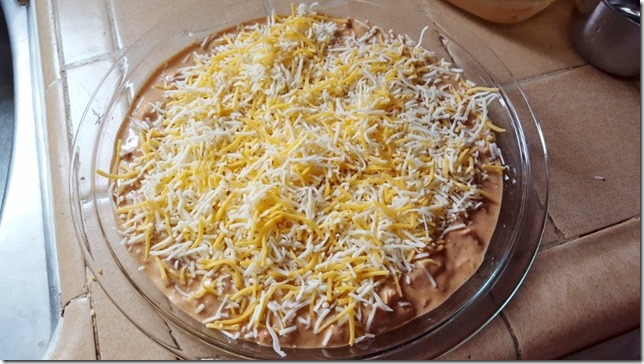 As I was taking pictures my cousin showed up and wanted a taste. She loved it! Boom.
Since today is National Hummus day and I (plus the lovely people at Sabra) think everyone should enjoy some hummus today…
Question: When was the last time you had hummus?
This post is in partnership with Sabra. All opinions are my own.