Podcast: Play in new window | Download
Subscribe: Google Podcasts | RSS
Today I'm talking with a self defense expert about how to stay safe while we're running, jogging or walking outdoors. After a runner in Iowa was attacked recently I received a lot of messages asking for runner safety tips. So please listen to this episode and share it with your people – running buddies, mom, co-worker who takes walks during lunch. Let's start a conversation about safety. You're going to learn a lot today! And if you're running right now I'll have info in the show notes so you can pay attention to your surroundings first and review the tips later (while you stretch maybe).
Stay safe out there and have a great run!  
New here? I'm Monica – creator of Run Eat Repeat a healthy living blog I started to share my marathon training plan and diet journey. I just wanted to run ONE marathon but before I knew it – loved running, eating and sharing my life online!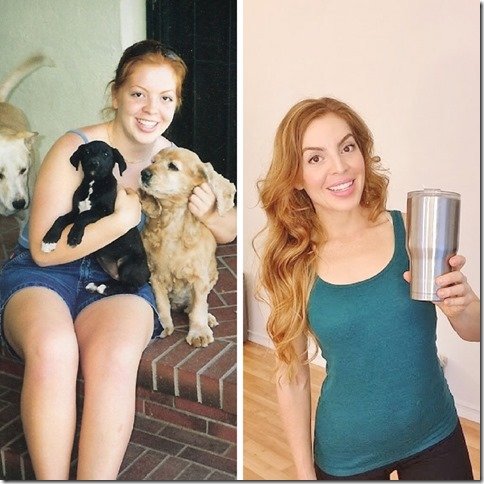 Follow @RunEatRepeat on Instagram  check out the RER Facebook page and the show notes are at www.RunEatRepeat.com
Podcast Warm Up:
Ran the Lexus Lace Up Half Marathon in Irvine this weekend. Check out my Lace Up Irvine Half Marathon Race Recap here.
If you're in the area or looking for your next race… Check out my Race Discount Codes page for upcoming races and coupon codes to save.
Use the code RER10  for Lace Up Runs in Ventura, Palos Verdes & Riverside
And discount codes for the Rock N Roll Marathon Series races in Los Angeles and Las Vegas.
Runner Safety Tips with Self Defense Expert
Today I'm talking to Gloria Marcott – she's the owner and instructor for Soul Punch Self Defense.  She has over 20 years of experience teaching self defense classes and seminars – having trained over 10,000 women. She's also an active law enforcement officer, mom and soul motivator. She has a ton of great tips on how to prevent an attack, what to be aware of and how to respond if you find yourself in an unsafe situation.
Recently this topic has been all over social media because Mollie Tibbetts – a runner in Iowa was killed while out on a run by herself. A lot of people were posting using the hashtag #MilesforMollie to bring awareness to her death and connect with others. It's a way to show support and remind us to be mindful of our safety.
I already had this call scheduled before the tragedy and am extra grateful for this info now and I hope it helps us feel empowered and better educated on how to stay safe out there. I'm putting a post on Instagram today with a check in – how would you grade yourself on your safety practices? Why? Chime in and tag your friends!
For more tips and information:
Reach out to Gloria Marcott on social media or on her site and show some appreciation for her time on the show! And if you're in the area check out one of her self defense training classes.
For more information on Soul Punch Self Defense, tips, classes and the defense device check out…
Soul Punch Self Defense website
Soul Punch Self Defense Facebook
Soul Punch Self Defense Instagram
Homework:
I get lazy with best practices for safety after a while.  When a tragedy happens I'm good about it for a bit then it falls by the wayside. So I think we should all check in with our current safety habits. 
I'm putting a post on Instagram today with a check in >>> 
How would you GRADE YOURSELF on your safety practices 1 out of 5 ? Why? Chime in and tag your friends!
Tips to Prevent and Defend Yourself Against Attacks while running, cycling, walking outdoors:
1. Situational Awareness  – are you aware of who is around you? One ear phone in. Head on a swivel?
2. Know your boundaries  – do you know your physical boundaries? how would you respond if someone crossed them?
3. Pre-attack indicators… what do you look for when someone is going to attack you.  do you know pre-attack indicators?
4. Physical Skill. Know your physical skill – your violence of action has to be greater than the violence of action against you.  Do you have self defense training?
5. Self defense tool. Defense Alert Device – military grade pepper spray, impact tool, bright light and GPS technology to signal for help. Do you have a self defense tool?
Homework:
Check in with your CURRENT safety habits and share in the notes or on today's Run Eat Repeat Instagram post
Go through each of the 5 tips and think about what you're doing right and what you need to be more mindful of when it comes to running safe and smart.
If you have a question or topic you'd like me to cover – let me know!
Email [email protected] or call the RER voicemail at 562 888 1644 – name and question. Try to keep it to under 90 seconds but get specific if you want.
I'll be checking the @RunEatRepeat instagram post throughout the day to see your grades!
Thanks! Stay safe out there and have a great run!
I'm very big on sharing tips and tools to keep you safe – I did a runner safety week a while back with a lot of tips and reminders. Sometimes it's info we already know – but have gotten lazy about practicing. Check out the show notes for those posts!
Runner Safety Posts:
Runner Safety Week – See and Listen
Runner Safety Week – Get a buddy
Runner Safety Week – Self Defense Tools
Safety Reminder when kids are around