Day 9 of the Fun Run Challenge is… Flat Runner! Share a picture of your running gear from head to toe. Tag @RunEatRepeat on Instagram and use the hashtag #RunEatRepeat so other runners can see & follow you!
If you're new to Photo a Day Challenges OR doing a Flat Runner – scroll for How to Do a Flat Runner steps.
PLUS – Tip on how to get more followers on Instagram. You can incorporate this trick into the challenge too!
What I'm Wearing to Run – Running Gear Favorites for October
It's still pretty hot in Southern California! But the mornings are very overcast and dark. So I got a new pair of Running Sunglasses with yellow lenses that help me see in low light conditions but also block UV rays when the sun starts to peek out. I didn't get to put them in this picture because they were delivered right after I snapped it. But I tried them this morning and I'm loving 'em so far!
Here's a list of my favorite running gear for Late Summer / Early Fall runs…
*Reviews of some of my favorite new Running Gear Items are up now!*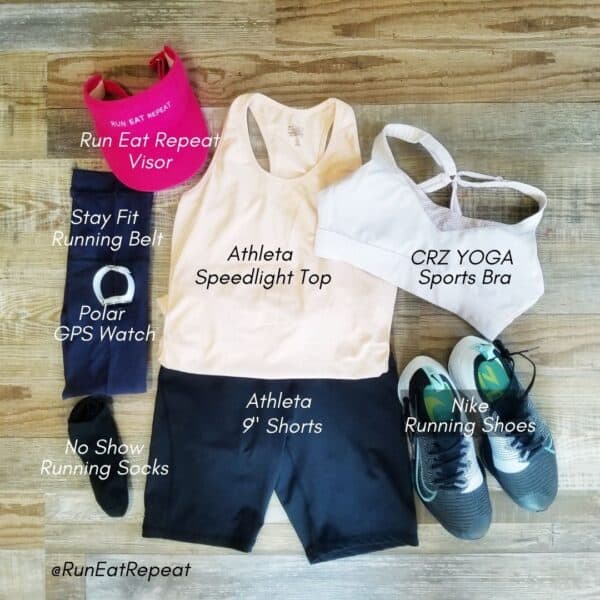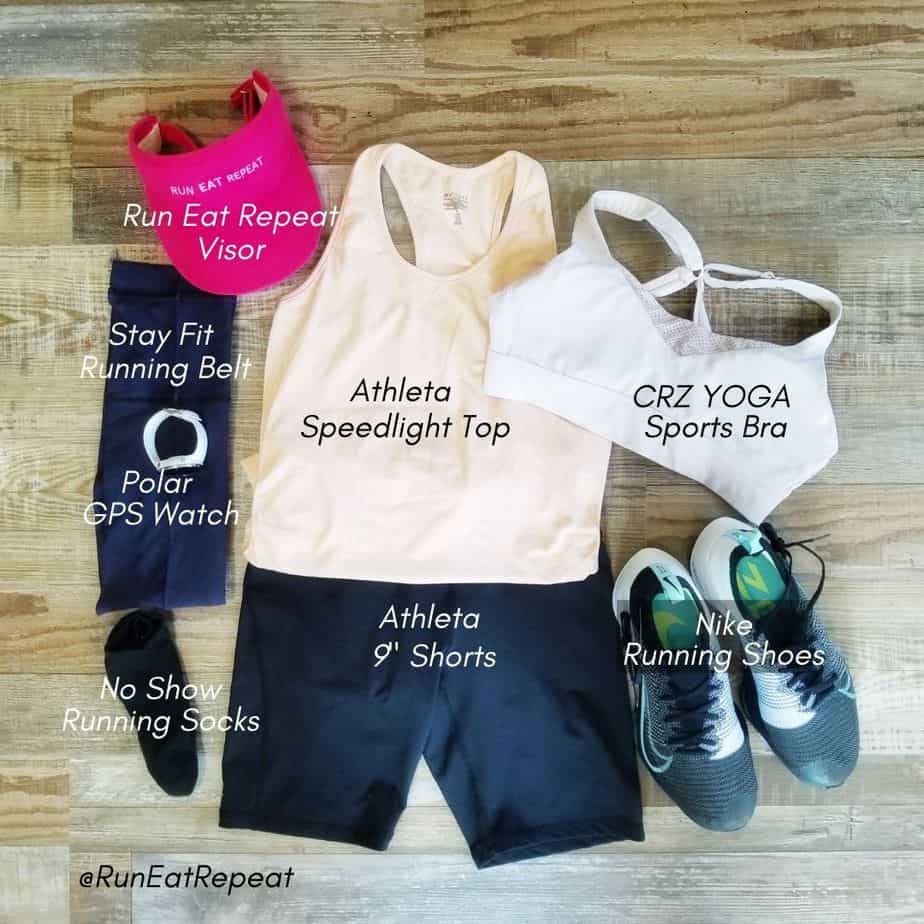 My Favorite Running Gear Right now:
Sports Bra – CRZ Yoga Convertible Sports Bra
Run Top – Athleta Speedlight Tank Top 
I also love the Athleta Speedlight Long Sleeve
Run Shorts – Athleta 9″ Stay Fly Short
Running Belt – Stay Fit Running Belt
Running Socks – No Show Compression Socks
Running Shoes – Nike Running Shoes (these are new to me shoes so I don't have a review of them yet)
Running Watch – Polar Multi Sport Watch 
Check out these posts for Running Gear Reviews:
Athleta Running Shorts – Review
Water Belt / Fuel Belt / Vest – Review
Fun Run Challenge – Photo a Day for Runners
We're on Day 9 which is – Flat Runner. Today share a pic of your running gear!
*If you're just catching up and need the October Fun Run Challenge Calendar – Get it here *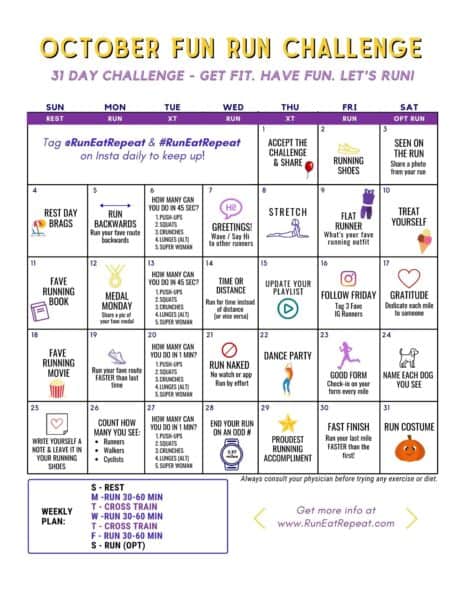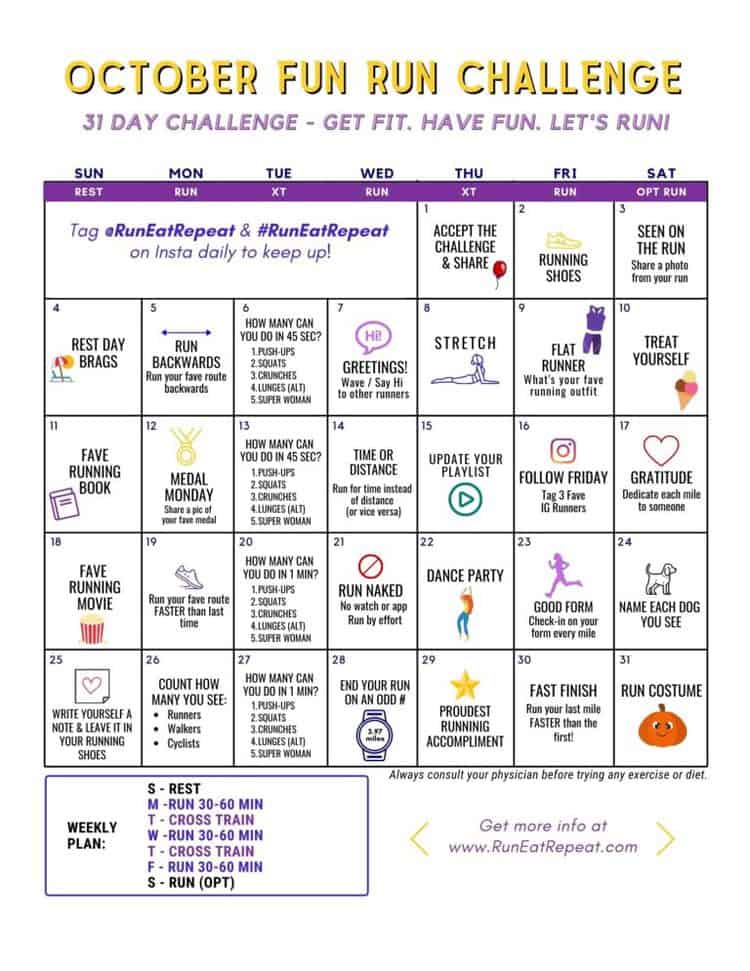 How to do a Flat Runner for Instagram or Facebook:
Lay all the clothes you'll wear for your next run (or race) on the ground. They can be arranged just like you'd wear them from head to toe – like a FLAT Runner is on the the ground. Or you can lay out each item of clothing or gear however it best fits in the picture.
Stand over it and snap a picture.
Share it on Instagram using your favorite running hashtags – like #RunEatRepeat and #FlatRunner
Tip to get more followers on Instagram:
A secret to getting more followers on Instagram is to tag or mention brands in your caption. People who are scrolling through popular hashtags will see your flat runner and want to know what running gear you're loving right now. Sharing that information is helpful! And when you help others on social they're likely to follow you for more.
And beyond that – many brands are very active on Instagram and Facebook. They'll see that they're tagging and show ya some love. Some accounts share customer posts on their feed or in their stories too!
It's a great way to get seen and increase followers both by peers and brands!
And since we're talking about it…
See ya there!