Hello! I just ran the Long Beach Marathon and am checking in with the results, recap and all the major life decisions I made while covering 26.2 miles…
First let's talk about what I ate before the race – I went to a fancy pizza place in Rancho Santa Margarita. I wanted to show you the back of my dress, but it was a fail. Oh well. E for effort.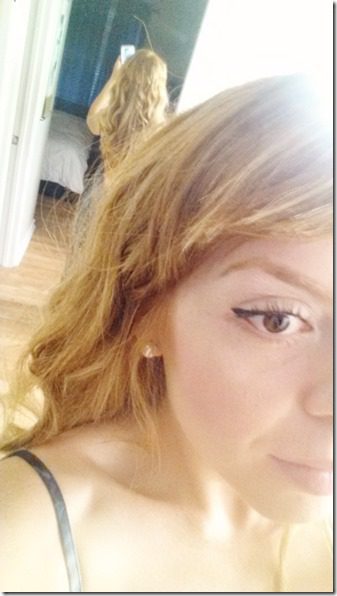 We started with the bone marrow appetizer. It was good, but not really my jam. It seemed super "Top Chef" so I appreciated the experience though.
What to eat before a race:
Carbs. My carb of choice last night was pizza. But, I wish I would have stuck with my usual = rice. My stomach felt off during the race. Boo.
Note to self: Pizza –> Post Race Victory Dance.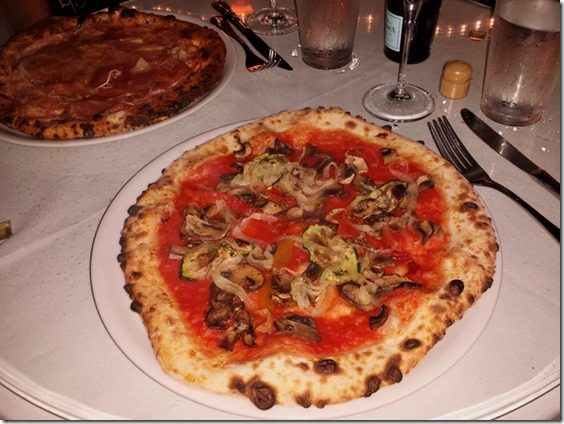 What not to eat before a race:
(But I had to.)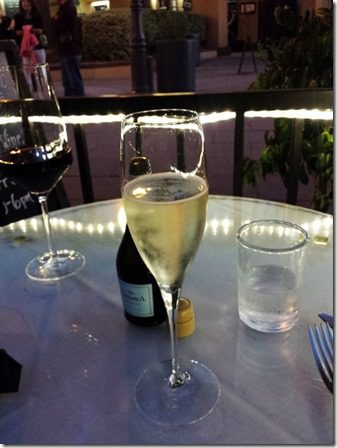 Do as I say not as I do….
(That should basically be understood and applied to everything on RunEatRepeat…)
Long Beach Marathon
I talked StuftMama into driving me to the race. She is the best! We stopped at a gas station for a quick bathroom stop/selfie action.
At the start!
The Long Beach Marathon race weekend includes a marathon, half marathon, 5k and bike tour. Fun fact: I actually did the bike race the longest time ago! It was another life.
I wasn't sure what to expect at the race. I knew I wasn't going into it properly rested or trained. But, I just have to do Long Beach every year! Like, I will be banned from the whole city for a year if I don't do it. Or something.
Luckily, I caught up with my friend Russ on the bike path and we ran together for a long time. He's one of the Sole Runners. He helped keep me at a slow, even pace since I didn't have a watch. Plus it really helped the miles go by!
My stomach felt a little off and I felt nauseous after the race. Not sure what that's about. But, I survived which I'm pretty happy about.
LB Marathon Results: 3:58:11
And my Mom ran the 5K!!!!!!!!!!!!!!!!
My little brother came out to cheer for us too!
I think I did well considering my legs were tired all week (and really since Ventura). I do need some extra rest to get stronger.
The best thing about this race was it gave me time to make some major life decisions:
– Decided my Halloween costume!
– Thought about my to do list for cleaning the condo.
– Realized I need to fix my Garmin asap. I can't believe I just ran a marathon without a watch at all. Busted Monican.
Okay, so the only thing I really decided was the Halloween costume, but I'm pretty excited about that.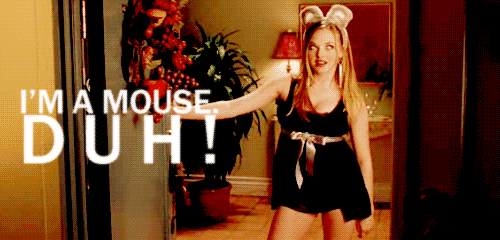 Question: What was the BEST thing you did or ate this weekend?
I'm hoping the fro-yo I get later will take the top spot…