Marathon Race Dates and Registration Deadlines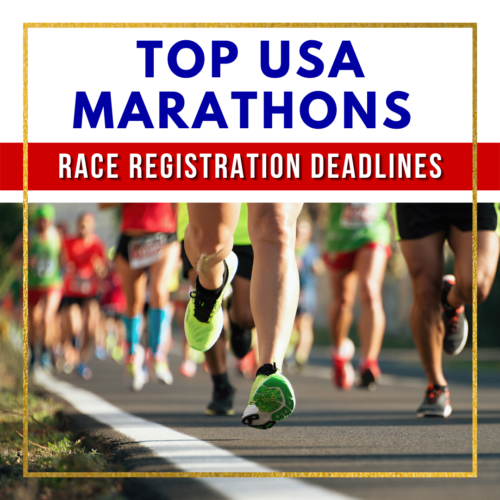 I didn't want to register for any 2022 races until after I the Walt Disney World Marathon Weekend because I did the Dopey Challenge and was worried that I'd get injured or burnt out. I figured I'd want to take a break after running a 5K, 10K, Half and Full Marathon on consecutive days! Turned out – I mainly wanted to catch up on sleep (ahem… 2:30am wake up calls for crazy early start lines).
But… I did hold off a bit to make sure I was of sound mind and body before planning my training and races for this year. I think that was a smart choice for my physical and mental health. And now it's time to decide if I want to run any 'big city' marathons this year because they often sell out fast! (Some of them are already closed for the year.)
And one of the races I've always thought about doing isn't a 'big city' race, but is very popular and on many runners' 'Bucket List Marathons' – Big Sur. I looked it up last week and realized it was sold out. So, that inspired this list of the most popular full marathons in the US with their race dates and registration deadlines.
Some of them already sold out for this year, but put a reminder in your calendar to register for 2023 when it opens. If a race was sold out for this year they don't have the next year's exact registration period listed yet, but I put an estimate based on previous registration times.
What is a Marathon Lottery Registration?
Many Major Marathons have a lottery registration = you register during the open time period. Then, the race organization picks at random a set number of runners that 'get in' to run the race. This is based on chance/luck and you're not guaranteed a spot. They notify you either way and then you can starting training and planning your race weekend.
If you don't get picked for the major marathon you can often find other races held that same weekend. (So, you can still run a marathon, just not your #1 choice.)
Races that do this lottery for entry include the NYC Marathon and Chicago Marathon.
This list of the biggest marathon races in the United States is in order of the race date. The day you register for the race and where to register is under the name of the run. There are a few races listed where REGISTRATION OPENS SOON. So, take note and put a reminder in your calendar if you're hoping to run one of these. Good luck!!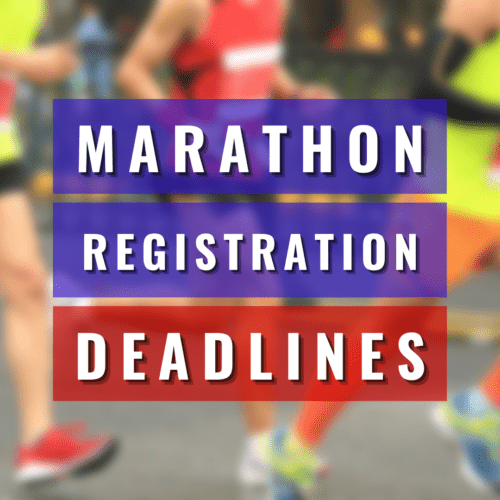 Biggest Marathons in the USA listed by Race Date
Los Angeles Marathon – March 20, 2022
Boston Marathon – April 18, 2022
Rock N Roll San Diego Marathon – June 5, 2022
Chicago Marathon – October 9, 2022
Marine Corps Marathon – October 30, 2022
New York City Marathon – November 6, 2022
Philadelphia Marathon – November 20, 2022
Big Sur Marathon – April 24, 2022
California International Marathon – December 4, 2022
Honolulu Marathon – December 11, 2022
Walt Disney World Marathon – January 8, 2023
Run Disney Half Marathon, 5K and 10K Races – Various Dates
The Run Disney Race Events held at Walt Disney World in Orlando, FL often sell out on or near the registration open dates. You can find each event listed with it's deadline here – Run Disney Events and Sign Up Info
More Running Tips and Fun:
Follow Run Eat Repeat on Instagram @RunEatRepeat and TikTok @RunEatRepeat for more!