New Calendar, Running Journal and Meal Planner – free printable pdfs! Get them now and plan your BEST Running Year ever!
What's included in this month's print-ables:
March 2020 Calendar – blank template to write in your workouts, runs, races, activities and other reminders
Running Journal – note your workouts and runs to watch your progress, track any signals your body is giving you and more
Meal Planner – blank meal planning template to write in your meals, snacks and pre or post run fuel
Email or DM me on Instagram with any questions.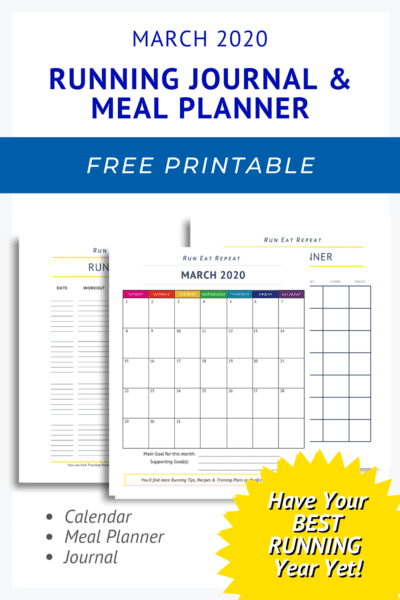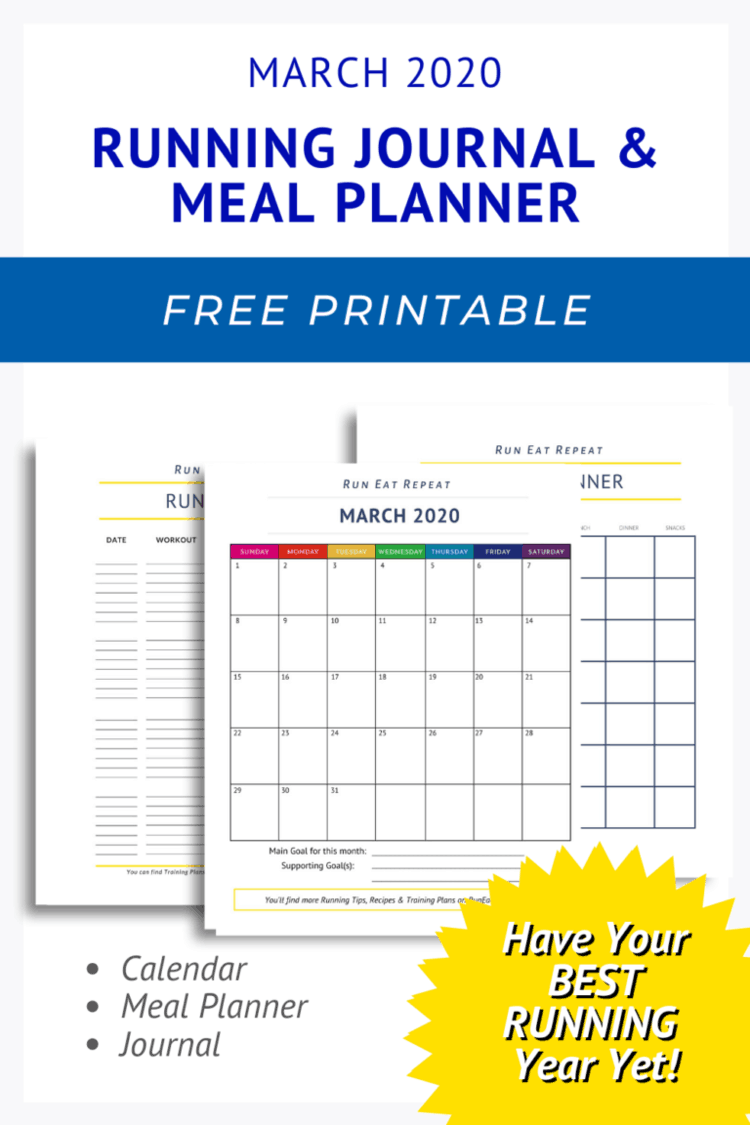 Running Journal and Meal Planner pdf
Click here to get the free printable resources:
How to contact Monica or ask questions:
Want to keep going? Check out these posts:
Tempo Workout and Playlist to Run Faster