Hello! I just ran the PCRF Half Marathon. It was a BLAST! Here's my recap and results…
First, PCRF stands for Pediatric Cancer Research Fund. Check out some of their stars here.
Okay. The PCRF Half Marathon, 10k, 5k and Bike Tour events start and finish in Irvine, CA (Orange County). It's super easy to park (for free) and pick up packets. But for a small race the finish line festival is popping!!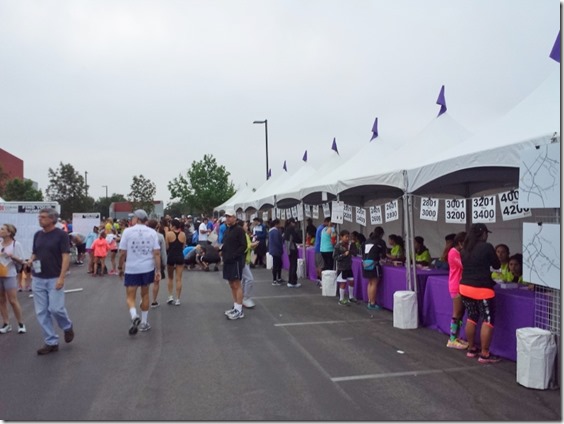 The artist/blogger formerly known as SkinnyRunner ran too. She retired from blogging to design running gear – here she's modeling her new hat cape.
And now for my pre-half marathon warm up…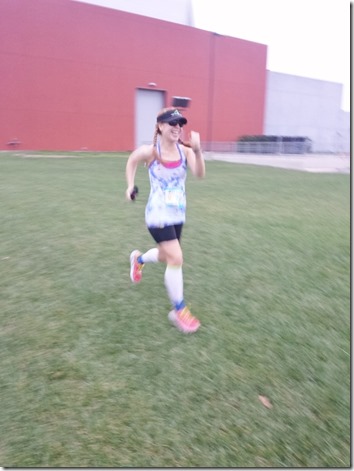 Pre Race Warm Up
1. Running Pose 3 reps.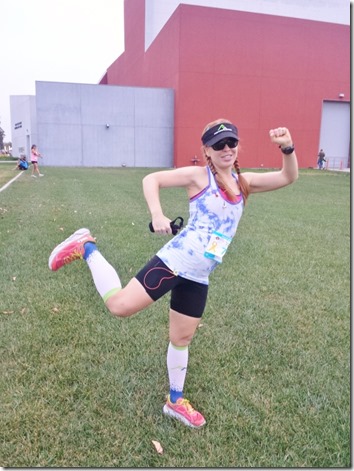 2. Shadow Box until people look at you like you're crazy.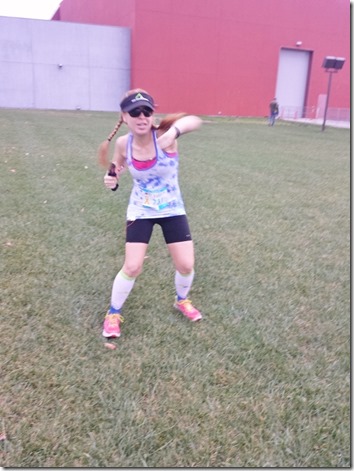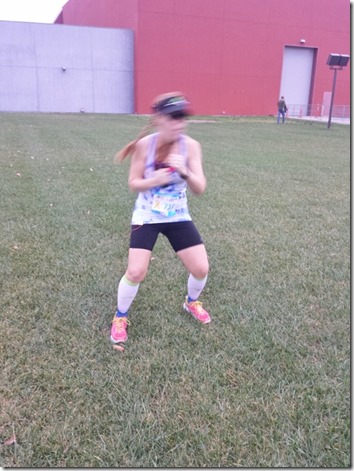 3. Stretch one rep, whichever side you like better.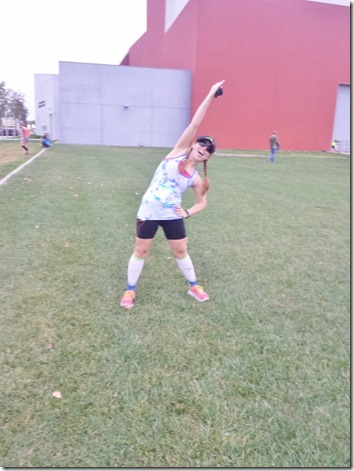 4. Bunny Hop – this one is seasonal. Can be switched out for the Santa Shimmy in December, the Turkey Tail Spin in November and Pumpkin push-ups in October.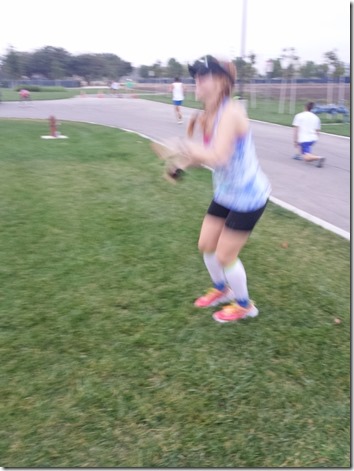 Okay. Run time!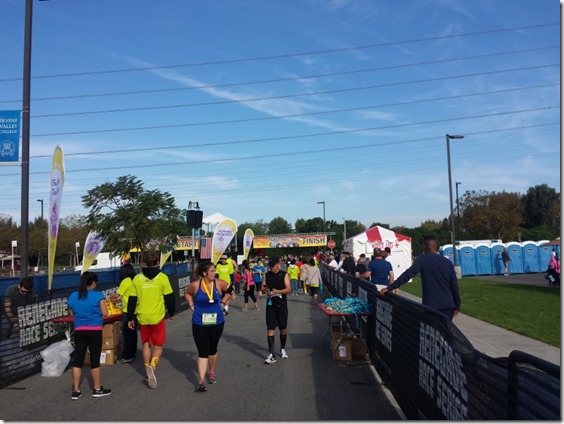 PCRF Half Marathon Results
– 1:49:xx Average pace around 8:18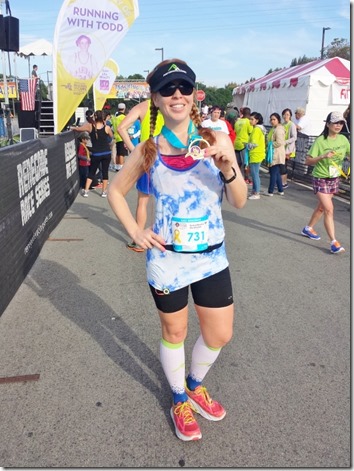 Before the race SR and I said what our goals where for the race:
Me: "Probably 9s, I slept weird and my neck hurts…"
SR: "Shooting for 8:30s."
Me: "Roger. Text me after the race."
Reality: We got lost in conversation and ran the whole thing together. It was faster than either of us expected! I didn't turn on my music at all and really had a great time.
Then, I ATE ALL the finish line festival FOOD and drank a Jamba Juice smoothie. It was a good time!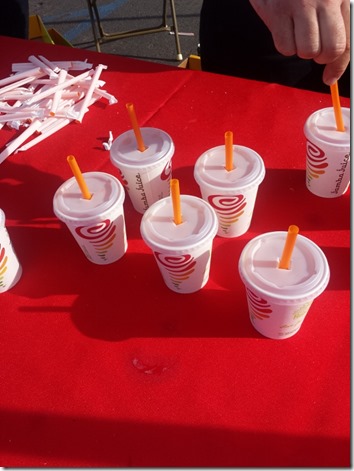 I seriously talked about Red Robin fries for a few miles and about hot fudge brownies with ice cream so I'm off to make the EAT part of this whole Run Eat Repeat thing happen…
Question: What is the BEST thing you ate this weekend?
Did you workout today? What did you do?