Podcast: Play in new window | Download
Subscribe: Apple Podcasts | Google Podcasts | Stitcher | RSS
Hello! It's Day 13 of the Pile on the Miles Challenge! Check in below with your running or workout update. Keep it up!
November 13ths is National Indian Pudding Day! I have no idea what Indian Pudding is though… so here's a recipe in case you're curious.
Indian Pudding Recipe from Simply Recipes – "Traditional American Indian Pudding, a baked custard pudding made with cornmeal, milk, eggs, and sweetened with molasses. Perfect for Thanksgiving!"
(source)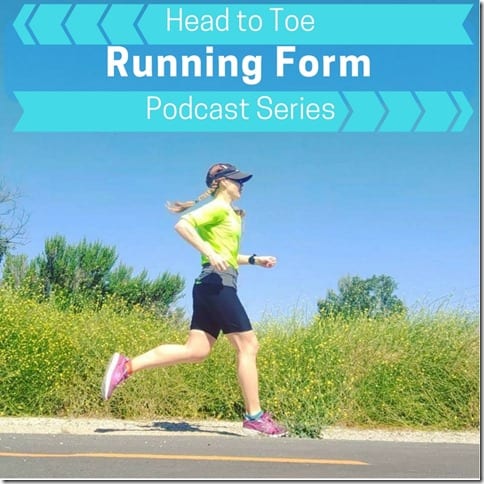 Running Posture Series
This week I'm running through proper running form from head to toe. If you are running while listening to the podcast check in with your body and check your form.
Sunday was Head and Neck
Today is… Arms and hands
Proper Running Form for Arms and Hands
This is from Active.com – The Basics of Good Running Form
Your arms should be loosely flexed with the elbows at about 90 degrees. Think of gently pulling the elbow straight back. Keep your arms close to your body.
"Lightly cup your hand as though you were holding an egg. Keep your wrists loose. Bend your elbows at approximately a 90-degree angle with your hands gliding past your waistline. As your arms pump along your sides, your elbows should swing somewhere between your chest and waistline. Pumping your arms at a faster rate will allow for faster leg turnover." from Active article
Runner Tip of the Day
Runner Tip of the Day is from Jenny and you can find her on Instagram as @Jennyrunningonlife
You can give another runner ONE tip. What is it?
"Listen to your body! It's rough when your body says to take a break. But taking a few days off when it tells you to is way better than taking weeks or months off when you get injured. Listen to your body!!"
What do you do when you feel like quitting? Have a mantra? Trick? Other??
" 'I can do hard things'"
What's your secret to staying motivated?
"Having a goal. Weather it's hitting a certain mileage or training for a race having a goal in mind pushes me to keep going."
Run Scavenger Hunt on Instagram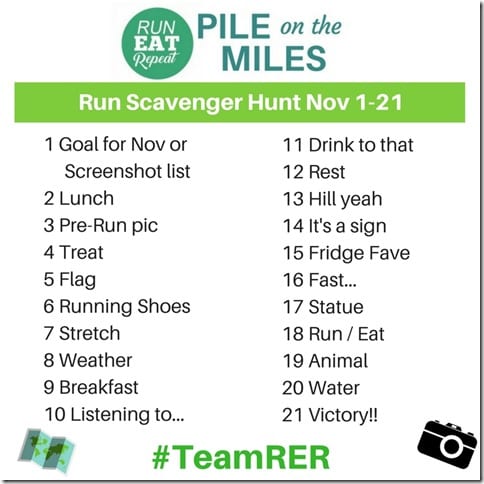 Today's Running Scavenger Hunt Item is… Hill Yeah!
Remember to tag @RunEatRepeat and use #TeamRER
The Lexus Lace Up Palos Verdes race is rumored to be super HILLY! Anyone running it?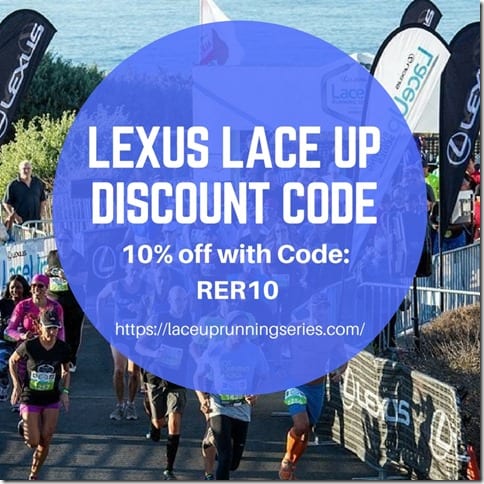 > > > You can still register for the Palos Verdes Half/10k/5k (Nov 18) and Riverside Half/10k/5k  (Dec 18) and use code RER10 for a discount!
Question: What are you doing for
Pile on the Miles
Day 13?