Podcast: Play in new window | Download
Subscribe: Apple Podcasts | Google Podcasts | Stitcher | RSS
Hello! How's it going? Today on the podcast I have awesome tips for running faster from Hungry Runner Girl aka Janae aka my super fast running friend.
National Guacamole Day – What are your thoughts on guacamole? Thick? Spicy?
Hungry Runner Girls Shares 4 Tips to Run Faster
She's sharing 4 Tips on How to Run Faster on today's podcast episode. Check it out because she is magically speedy! 1:25:29…. average pace of 6:29
Remember when she came out to visit me in December all the way from Utah? Truth be told, I think it was less about me and more about getting away from the snow but I'll take what I can get.
Some of my favorites…
St. George Marathon Recap
https://hungryrunnergirl.com/2016/10/st-george-marathon-recap-2.html
Tucson Marathon Recap – she ran something like 3:10… for a WHOLE marathon
This picture is from the Runner's World Hat Trick Race and there's Eating Bird Food and Skinny Runner too!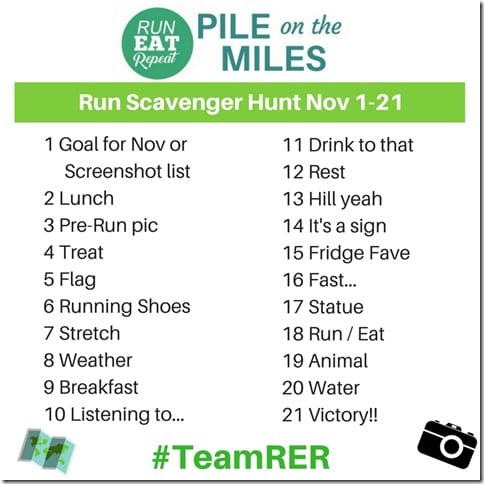 Day 14: It's a sign!
Remember to tag @RunEatRepeat and #TeamRER
Got a question for me?
Email me at [email protected] or leave a message on the podcast line.