Podcast: Play in new window | Download
Subscribe: Apple Podcasts | Google Podcasts | Stitcher | RSS
It's day 15 of the Pile on the Miles Challenge!! We're been rocking this for over 2 weeks now! But it's the last week – keep it going!!
Today is National Clean Out Your Refrigerator Day!  Which is good…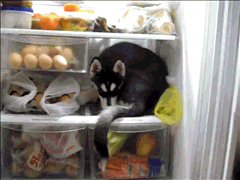 No, I don't have a puppy in my fridge but I do need to clean it out. Mostly because I spill stuff and ignore it – not because I have spoiled food in there. I eat everything.
Running Motivation of the Day:
Today's running motivation is from Kathrine Switzer . It starts with believing in yourself  and being brave!  -> "All you need is the courage to believe in yourself and put one foot in front of the other."  Yep! Be brave and go out there and just put one foot in front of the other. Go get em!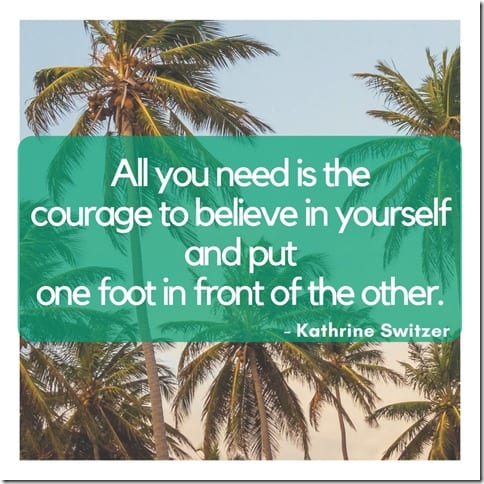 Proper Running Form Series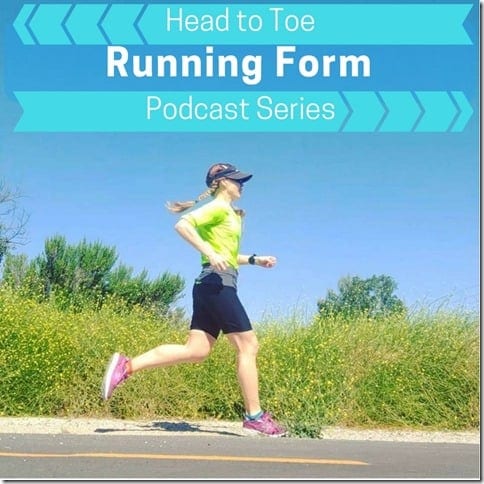 Today we're talking about your core and upper body while running.
This is from Chi Running – "The general rule is that your upper body and lower body should be doing equal amounts of work. For most runners, this 50/50 ratio is tilted one way or the other. When your upper body and lower body are working in unison rather than against each other, it spreads the work of running over the whole body and takes the load off of any single muscle group. It's similar to the principle that work is best done if the responsibility is spread out over many workers. "
The Air Force Marathon website says…
Run tall – imagine your column being stacked under your head
Look straight ahead to the horizon
To move forward lean in like giving a kiss
Run Scavenger Hunt Item of the Day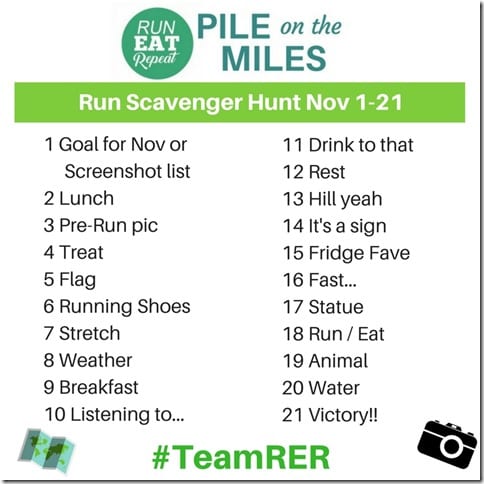 Day 15's prompt is… Fridge Fave in honor of National Clean Out Your Refrigerator day!
What's your favorite thing in the fridge right now? Tag @RunEatRepeat and use #TeamRER for the Running IG Scavenger Hunt!
POTM Day 15 Check in! What are you doing today?