Hello! I just ran the Rock N Roll Los Angeles Half Marathon with my Pumpkin Spice Latte Peep Skinny Runner. Here are my thoughts, results, recap on all the fun…
Let's start at the beginning. I had a 4:15am wake up call. The race started at 7am and lucky for us LA traffic was still fast asleep so we got there with plenty of time to spare.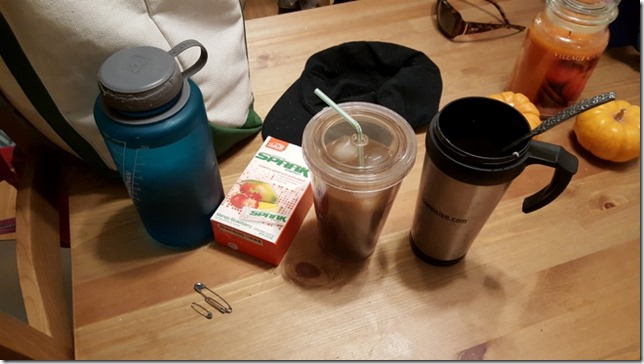 Before the race we enjoyed some free Dunkin Donuts iced coffee. Let me say that again – Free. Iced Coffee.
Forget the fact that I was dressed like a Starbucks barista, I had to have some (before and after the race).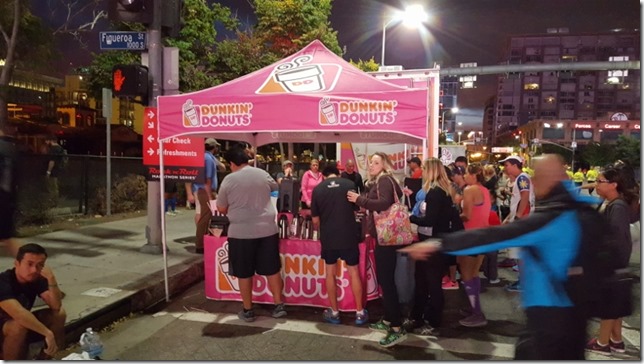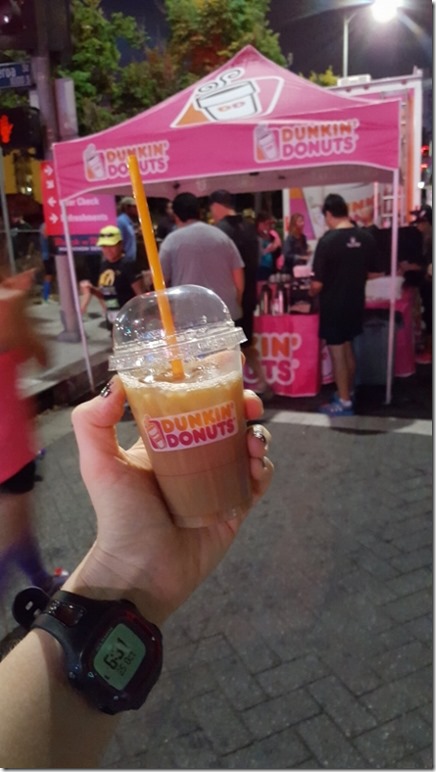 A Pumpkin Spice Latte drinking coffee. So meta.
Sun's up. Time to run.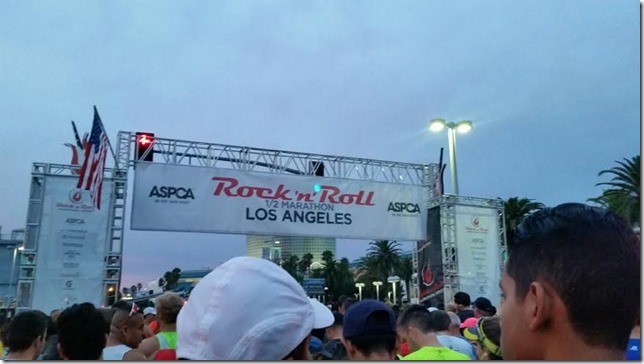 The race was fun! A lot of runners were dressed up since it's so close to Halloween.
My personal favorite costumes include: a piece of pizza, Forrest Gump, a dinosaur and a lot of other ones I can't remember now.
(Via Adventures in Cameronology on Instagram)
Rock N Roll LA Half Marathon done and done 1:55:15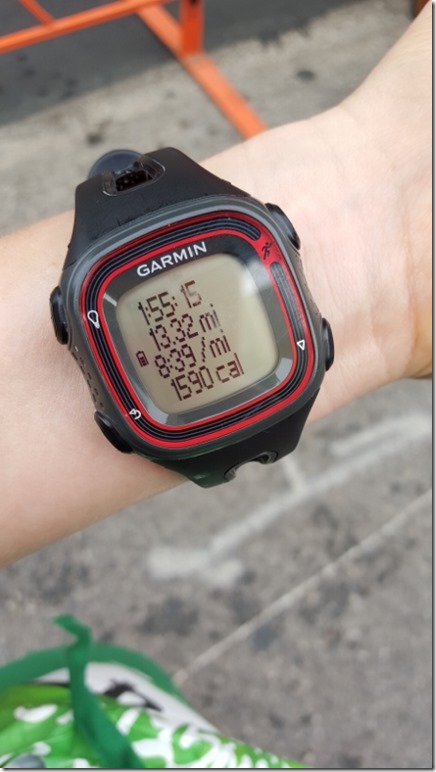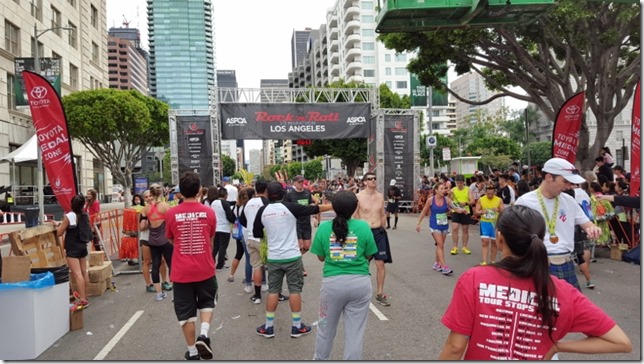 The winner of the first annual 'Run Eat Repeat Rock N Roll Los Angeles Running Costume Contest' is SkinnyRunner as a Pumpkin Spice Latte.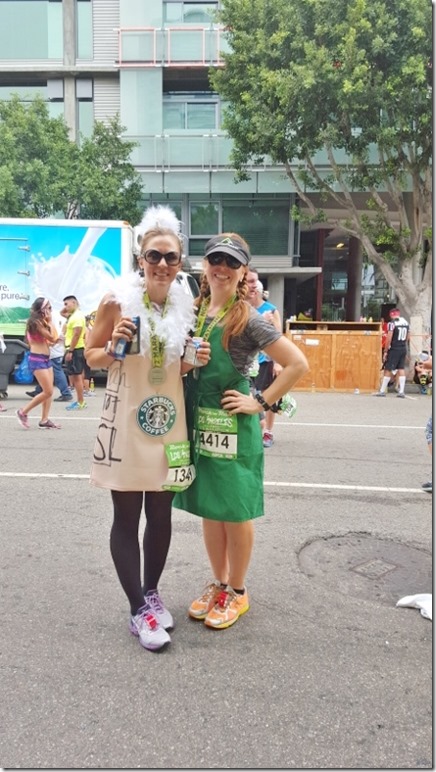 Winner of the best race photographer is… also SkinnyRunner!!! Check out this handiwork: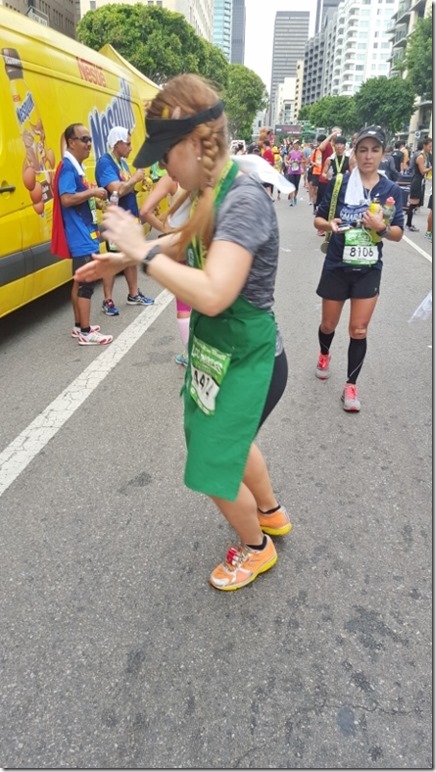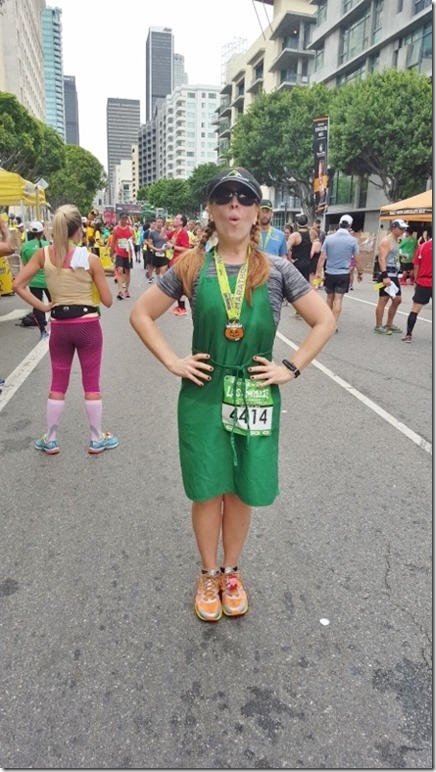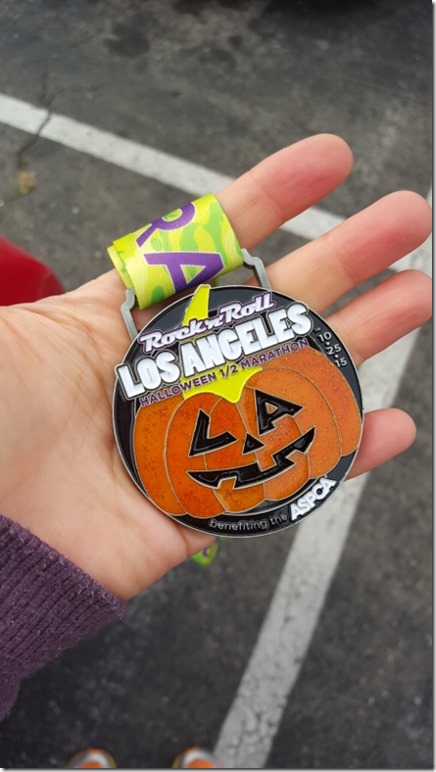 Post-race refreshments included Sambazon sips. I am a fan of their stuff.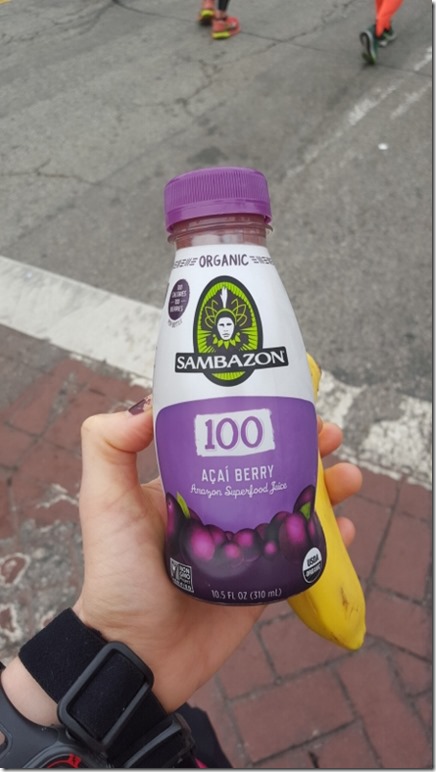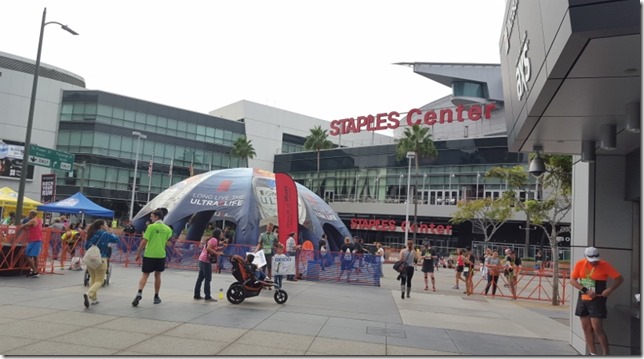 And now we celebrate!!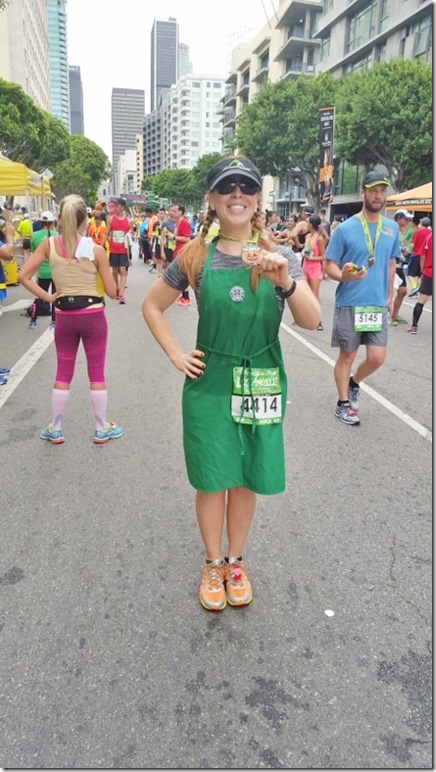 Now I'm relaxin' and eatin' with Vegas keeping me company.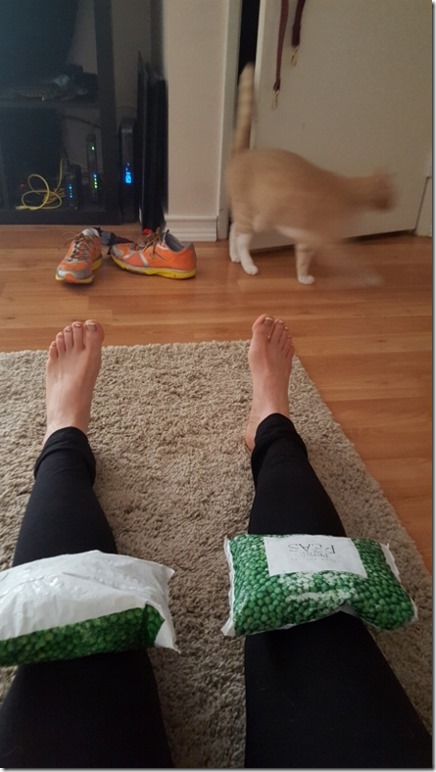 Food just tastes so good after a race… see ya later!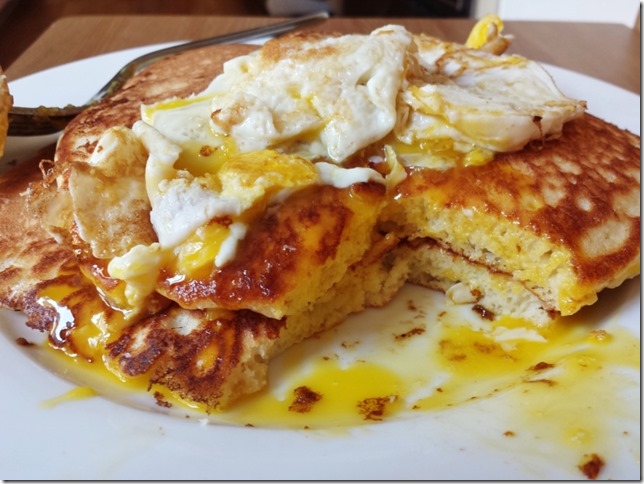 PS – If you are interested in running a Rock N Roll Marathon or Half Marathon this year use code: RnB15 for a discount!
Question: What was the BEST thing you did or ate this weekend?