Hello!! I think I heard this workout gear tip from the Happier podcast. It was a Happier Tip meant to help you live a happier life by making something a lil easier. This will help you get ready to run faster! I love that it's super easy and helpful and didn't come from a fitness instagram or podcast. Plus – it's a hack I've never heard or seen before so I wanted to share it.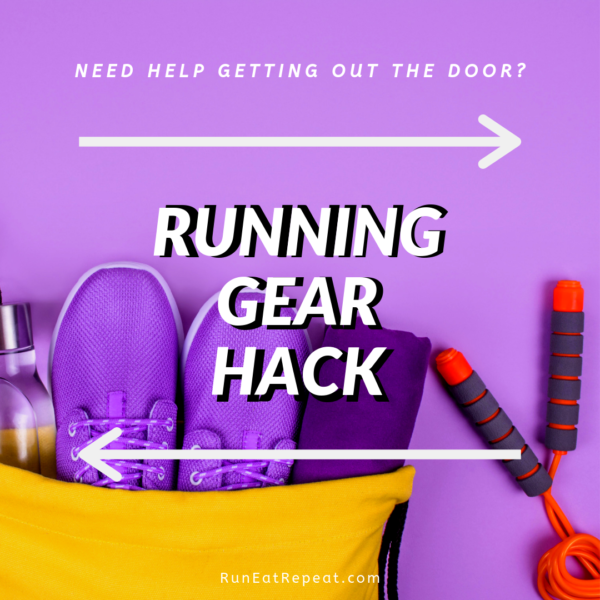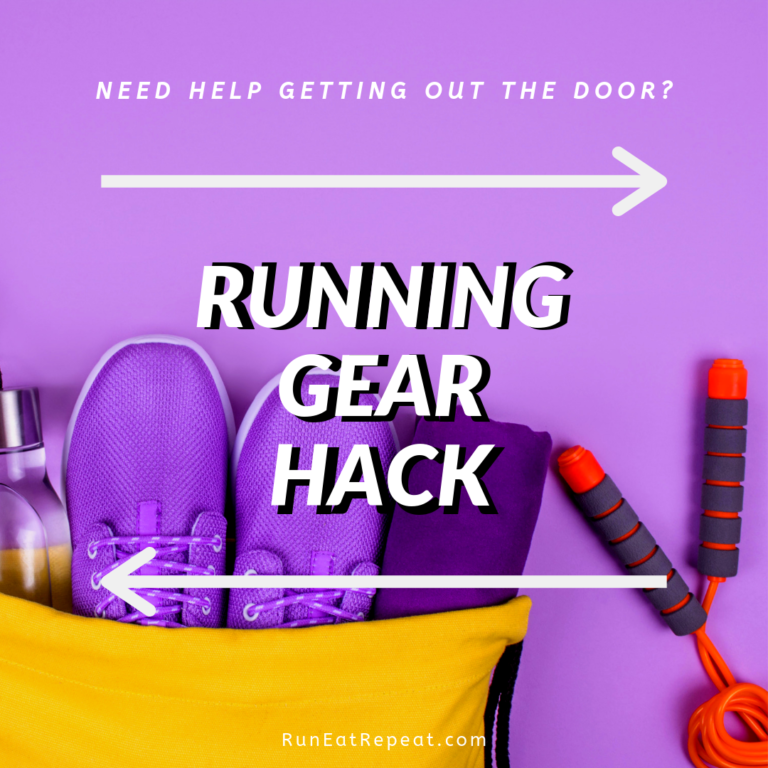 How to get ready to run faster
I believe you should set yourself up for success and make things easier to get done. This includes prepping and planning. A lot of times you hear the word 'prep' and think – 'meal prep', right?
Well, this tip is workout prep. You can prepare a whole week's worth of training clothes ready to grab and go out the door.
This prepped gear is great for early morning runs -> no thinking at 5am – just grab an outfit, change and do your pre-run rituals.
This tip also works great for post school or work runs -> grab an outfit, put it in your bag and head out.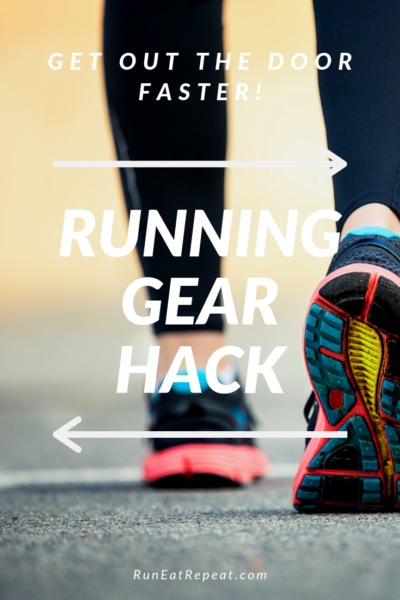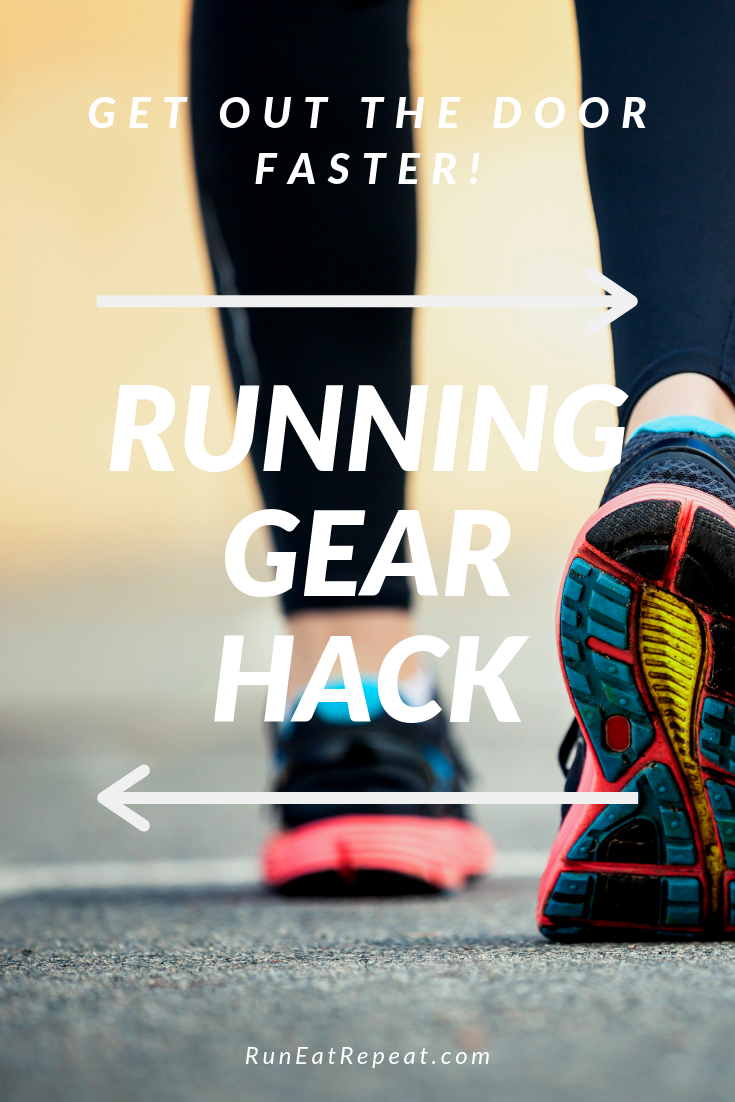 Running Gear Hack
Running Gear Hack Supplies
You don't need any expensive or fancy tools to use this hack. All you need is a hanging shoe organizer (and the running gear you already have). I'll link to a cheap closet organizer like the one I'm using in the video.
Keep Going with these: 
Got a question?
Ask me via email or voice mail and I'll answer it on the Run Eat Repeat Podcast!
Email me at : [email protected] & put "Podcast Question" in the Subject line.