Hello!! I think I heard this workout gear tip from the Happier podcast. It was a Happier Tip meant to help you live a happier life by making something a lil easier. This will help you get ready to run faster! I love that it's super easy and helpful and didn't come from a fitness instagram or podcast. Plus – it's a hack I've never heard or seen before so I wanted to share it.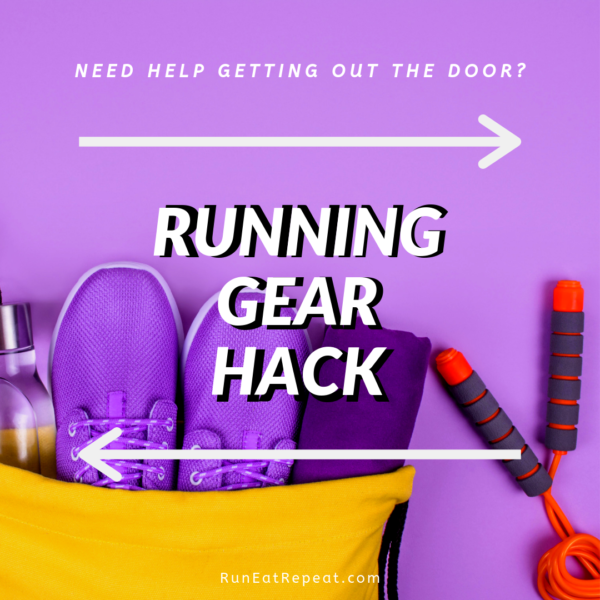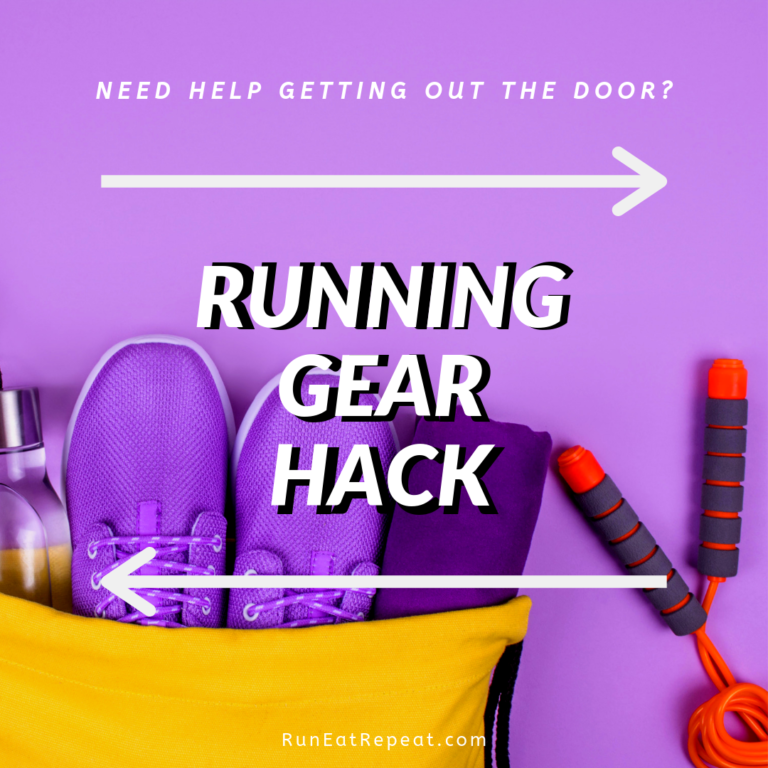 How to get ready to run faster
I believe you should set yourself up for success and make things easier to get done. This includes prepping and planning. A lot of times you hear the word 'prep' and think – 'meal prep', right?
Well, this tip is workout prep. You can prepare a whole week's worth of training clothes ready to grab and go out the door.
This prepped gear is great for early morning runs -> no thinking at 5am – just grab an outfit, change and do your pre-run rituals.
This tip also works great for post school or work runs -> grab an outfit, put it in your bag and head out.
Running Gear Hack Supplies:
Running Gear (clean)
Closet Organizer –  it's a hanging closet storage made for shoes ones made for sweaters or other items should work fine too.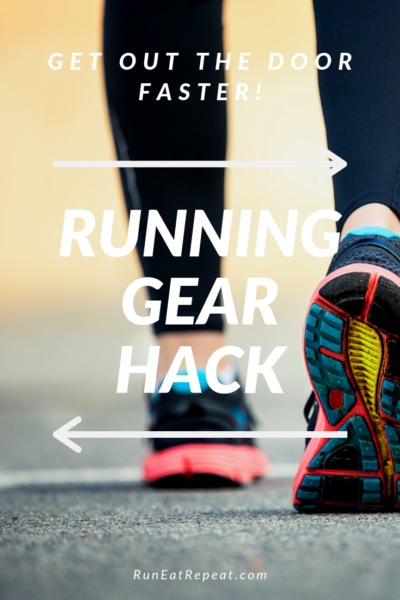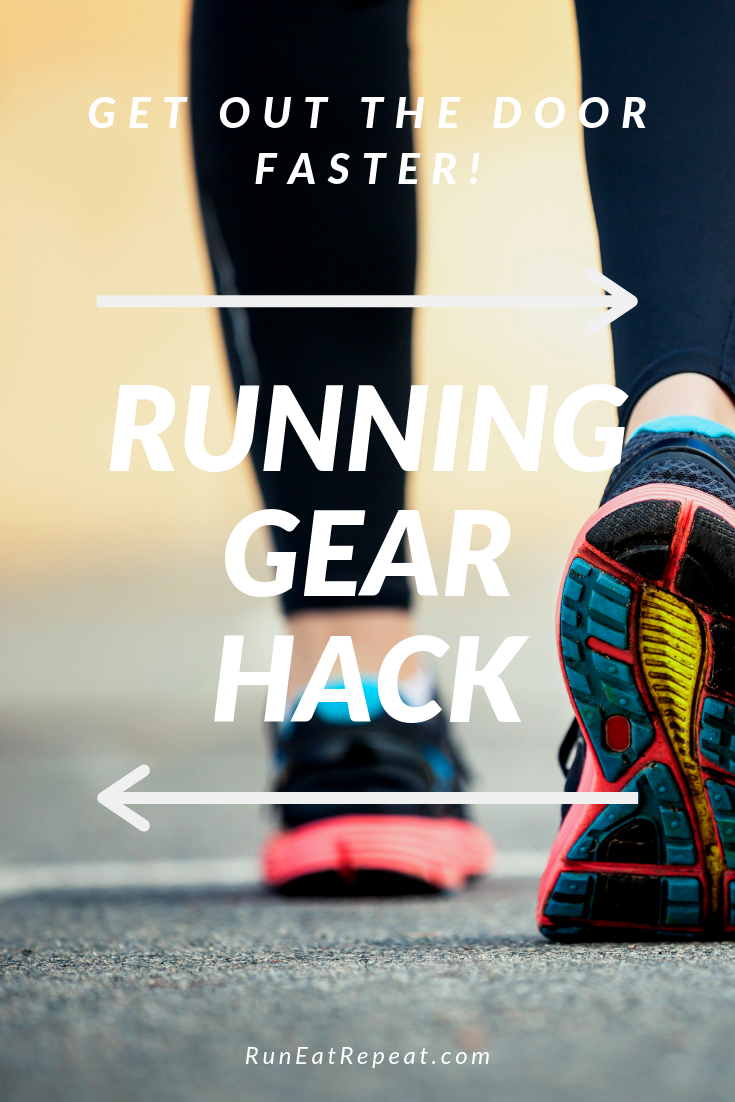 Running Gear Hack
Keep Going with these: 
3 Hacks to Get Water on the Run
Got a question?
Ask me via email or voice mail and I'll answer it on the Run Eat Repeat Podcast!
Email me at : [email protected] & put "Podcast Question" in the Subject line.