Hello!! I ran the Lexus Lace Up Half Marathon in Irvine yesterday and… didn't post about it. So did it really happen?
Actually – I didn't post because I felt sick and gross all day. I'm finally rallying to share my race recap and random pics. I really love the Lace Up Race Series and have run all 4 locations. If you have any questions please ask.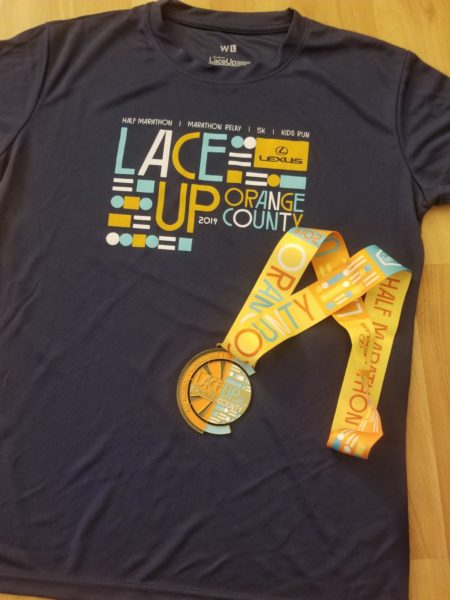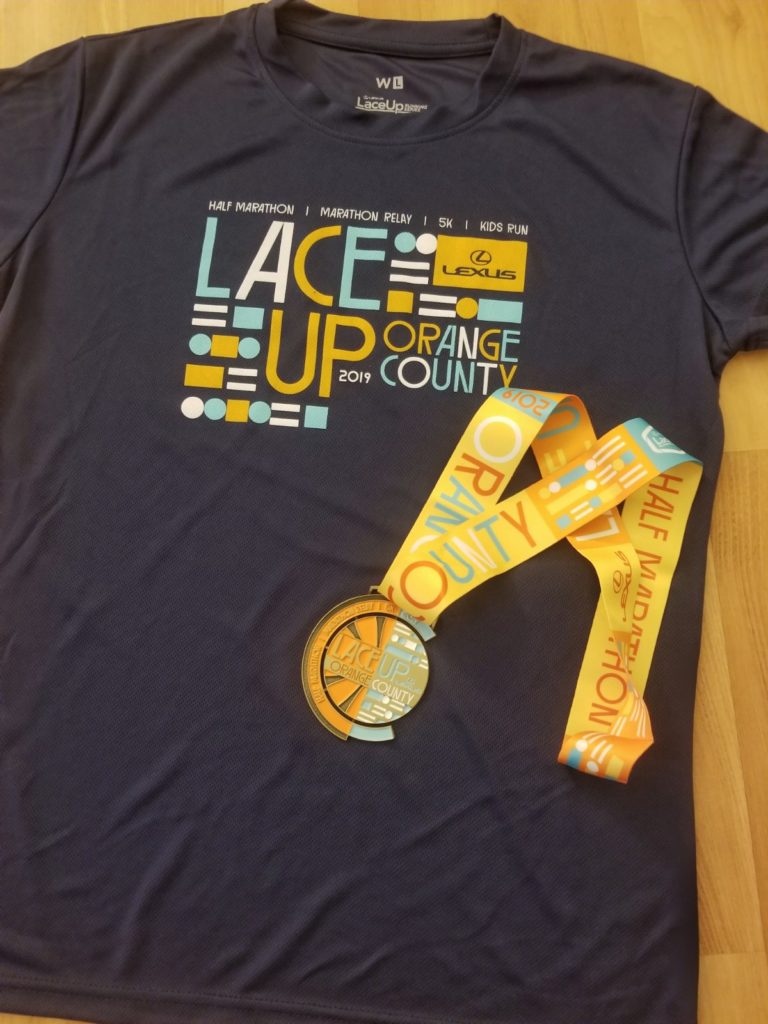 I'll also link to my previous race recaps below!
AND if you're interested in running one of the upcoming races save 10% when you use discount code: MONICA10
Okay… back to the race!
I got my bib, bad and race tee the night before. Diego came with me because it was at a park. It was easy, no lines, friendly volunteers, in and out fast.
Then, I dropped Diego off at my friend's house and got distracted chatting so I didn't get home to eat dinner until around 9pm. Not that big a deal – I've had late nights before races before. Plus – it wasn't that late and I wasn't drinking.
But I my stomach kinda hurt the whole race and I felt a little nauseous. I think I probably ate something bad and it wasn't enough to give me full on food poisoning but I felt sick the whole race. Sooooo – that's why my recap was a lil delayed. I got a few Instagram messages and can confirm that I'm not dead.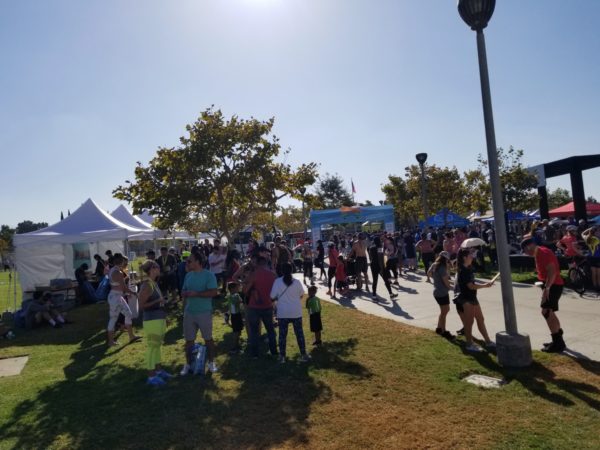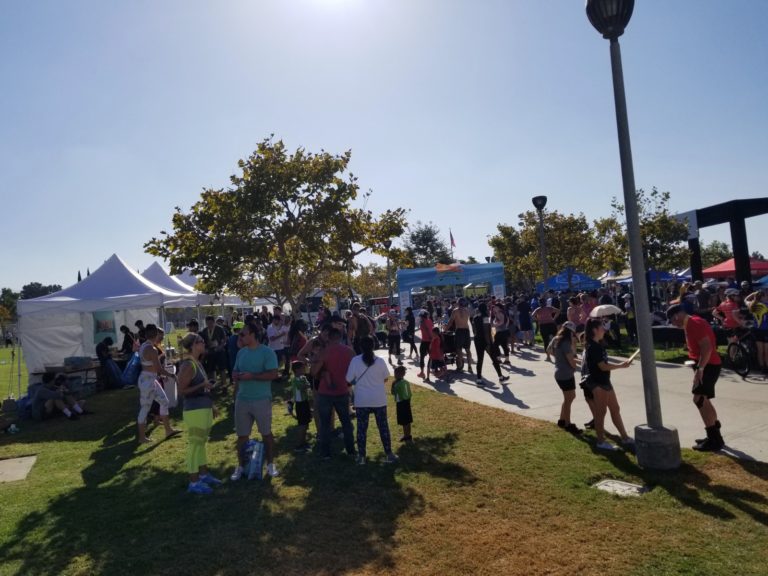 Lexus Lace Up – Orange County – Half Marathon
The Course: It was a new course!! I really liked it.
The half marathon course was different from last year from the very start. I like that it started near a cute shopping plaza and across from a small lake. It's a pretty area.
It's fairly flat outside of the underpasses and a lot of the course is on a bike / pedestrian trail.
There was water, electrolytes and I gels on the race course. The volunteers were awesome and encouraging as they handed out the much appreciated hydration. Thank you thank you thank you – it was very HOT and HUMID.
I ran the race with Kristin Stuft Mama and we took a few walking breaks through aid stations and up a few of the small hills. We both felt a little less than 100% so we had already planned to stay together and catch up during the race. It was a challenging day weather-wise so we were trying to be conservative with effort and pace.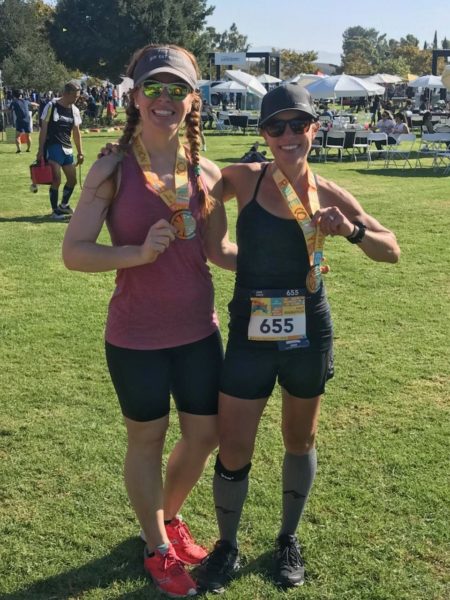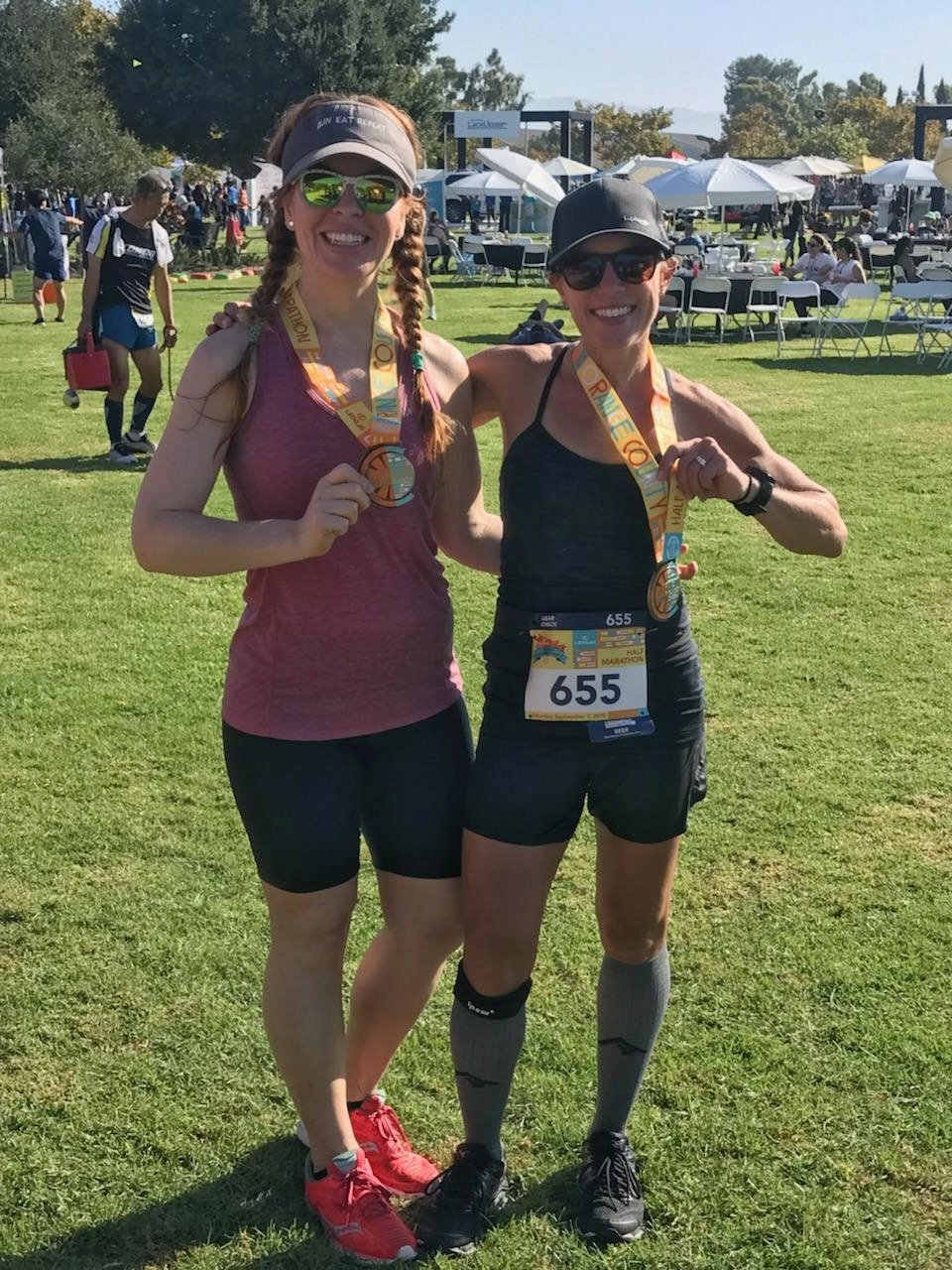 Post Race: The Lexus Lace Up Races have the BEST post-race parties. There are games for kids, a lot of booths and FOOD TRUCKS. Every runner gets a free drink and free beer ticket with their race entry. (Well racers over 21 get the beer.)
And this ticket isn't for half a banana… there were 4 different food trucks to choose from!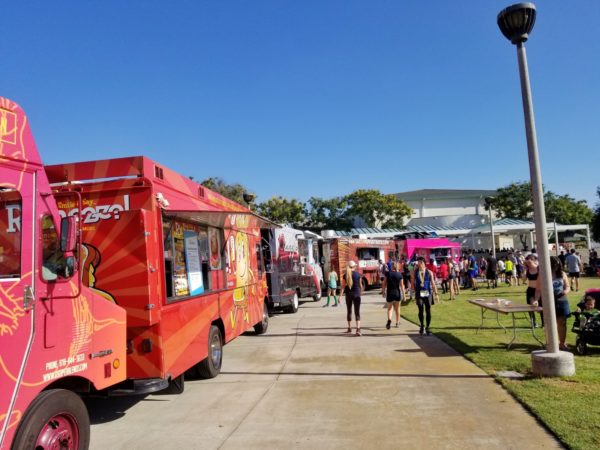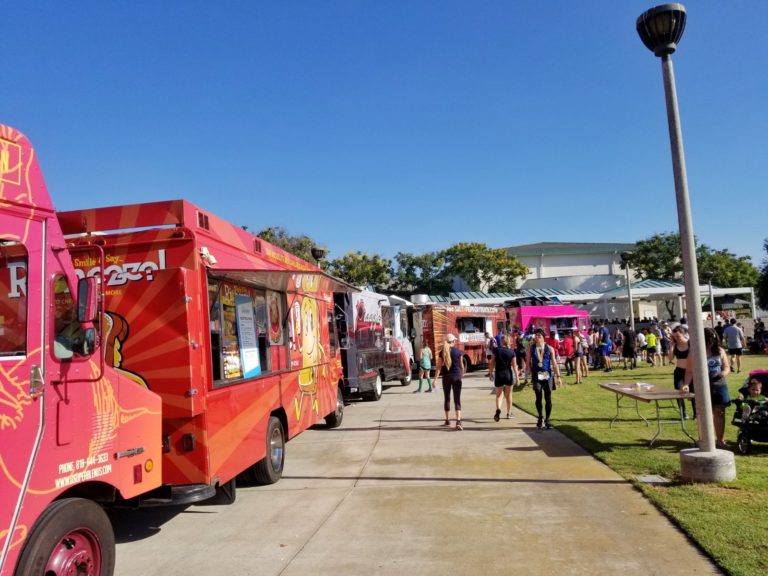 A smoothie truck, a grilled cheese truck, one that had breakfast bowls and one that had breakfast sandwiches. I think there was an option for breakfast burritos too?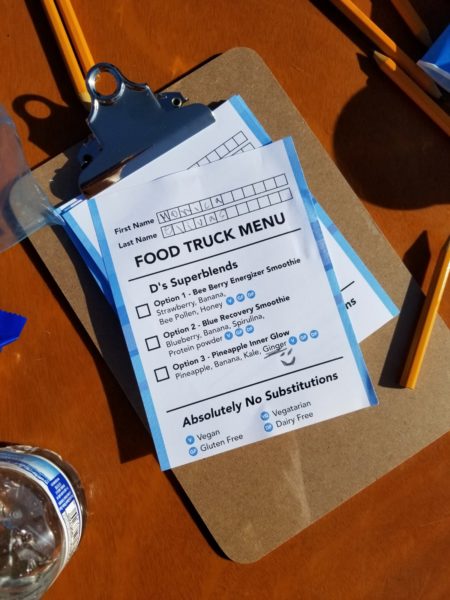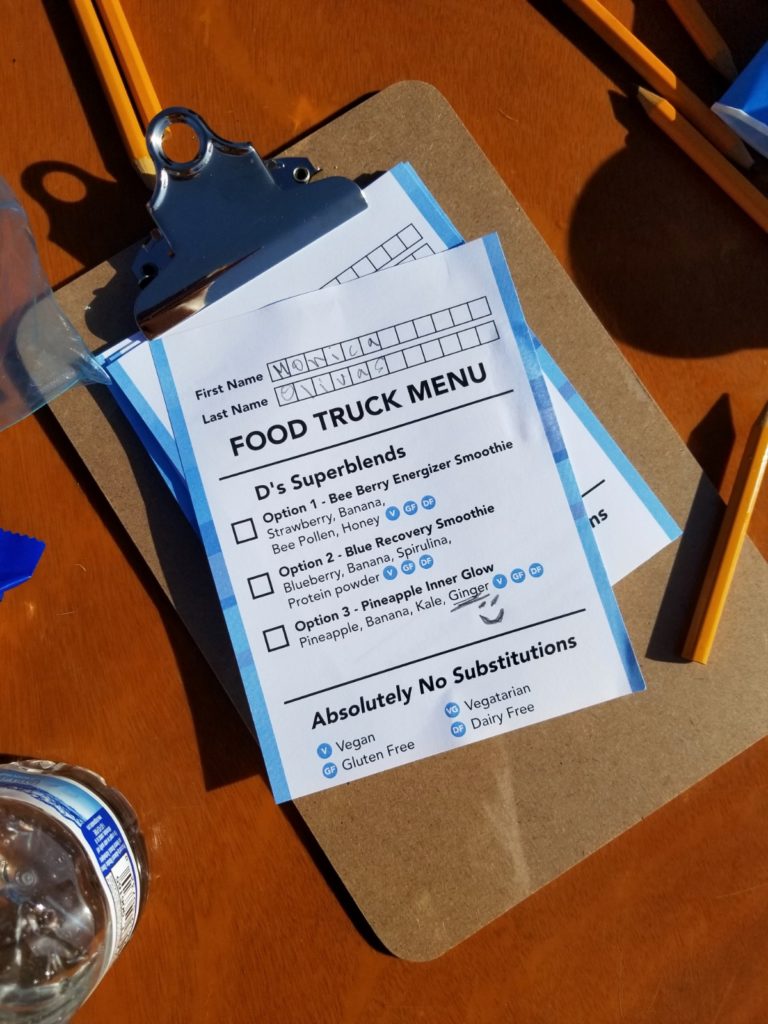 Because it was soooooo HOT and HUMID I went with the smoothie. It was perfect because this one had ginger, which is known to help settle your stomach. Plus I am one.
A ginger.
Not a smoothie.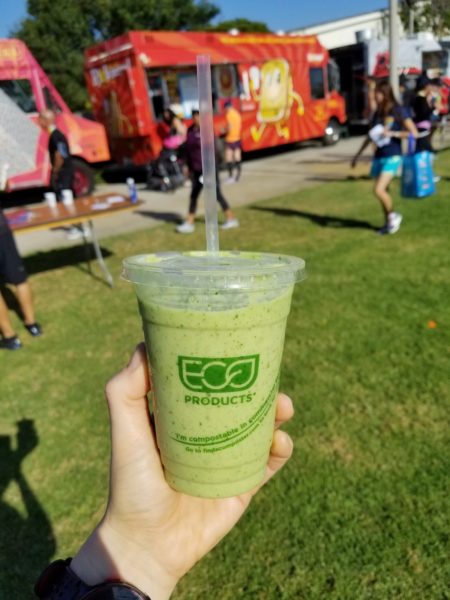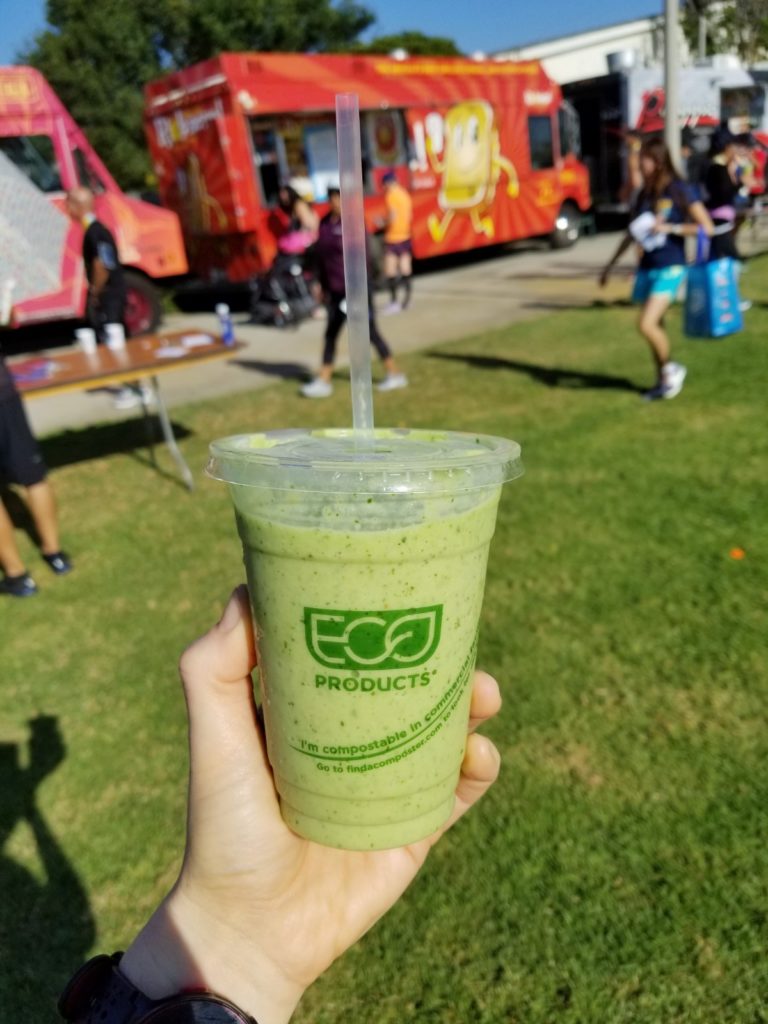 My Race: It was rough. I just felt a little sick race morning. It wasn't enough to skip the race or stay in bed, but it wasn't helpful that I didn't know exactly what was 'off' so I couldn't really do anything or take anything to feel better.
After the race I was really diligent about re-hydrating and felt a lot better the next day.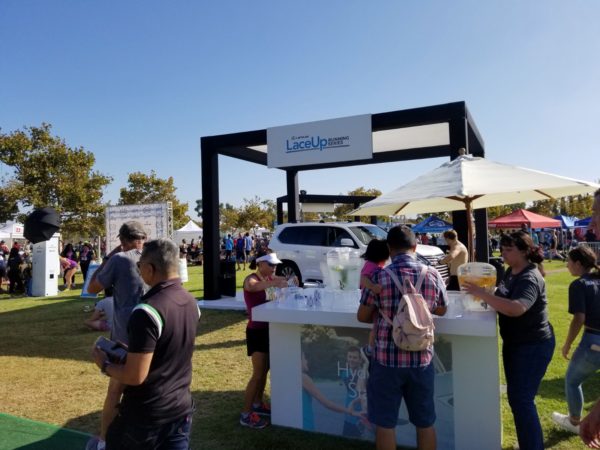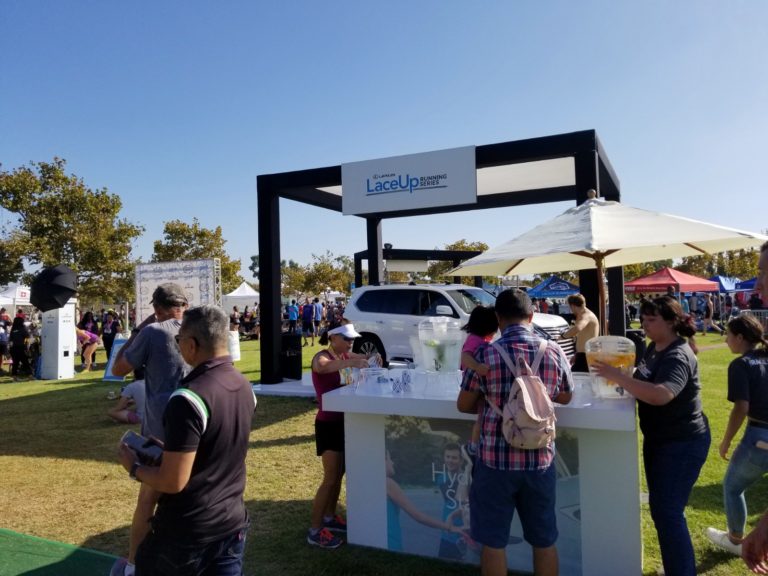 Lace Up Irvine Half Marathon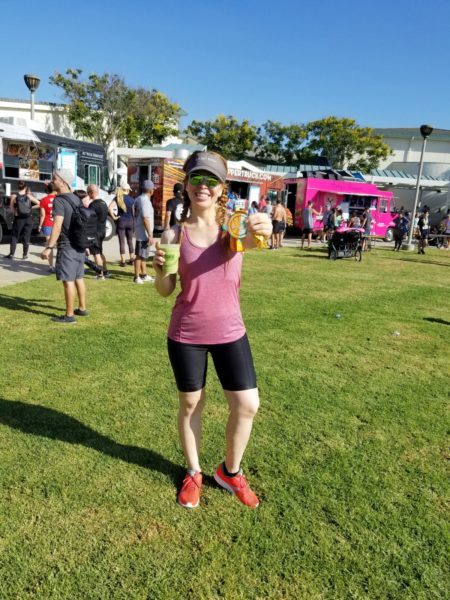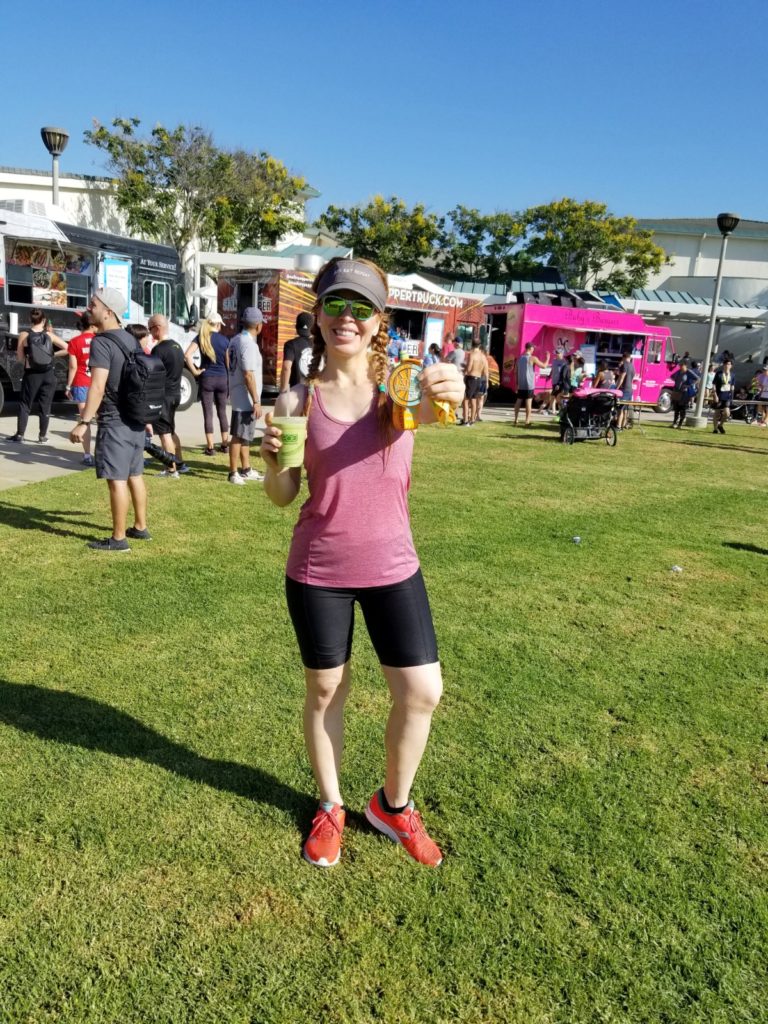 Lace Up Race Recaps:
Lace up Palos Verdes Half Marathon recap
Lace Up Riverside Half Marathon recap
Lexus Lace Up Race Series Discount and Info:
Next up – Ventura, CA – Marathon // Half Marathon // 5K // Mile
October 19-20
Discount code: MONICA10
Get info or Register for one of the Ventura Races here 
ENTER TO WIN THE LACE UP RACE GIVEAWAYS!
WIN a bib for yourself and a friend on my Instagram Post NOW @RunEatRepeat 
This week I'm giving away SIX RACE ENTRIES – 2 for each race location! Check back for the specific requirements for each giveaway.
Monday… Ventura Marathon Giveaway begins
Wednesday… Palos Verdes Giveaway begins
Friday… Riverside Giveaway begins
Ventura Race Giveaway Rules: Closes 9.14.19 9am PST. Must follow @RunEatRepeat and comment to win. No purchase necessary. 2 entries available for Ventura adult races.
Winner will be contacted via DM 9.14.19 and must claim prize within 7 days or alternate winner will be chosen. Winner will be shared on RunEatRepeat.com so you may check back here as well.
Open to US residents 18 and over only. By entering, all participants acknowledge and agree that this is in no way sponsored, endorsed, administered by or associated with Instagram, and release Instagram of all responsibility. By entering you release Run Eat Repeat and its associates of all responsibility. Giveaway is not sponsored by or affiliated with Instagram. Chances of winning based on number entrants. Void where prohibited.
Giveaway on post dated 9.9.19 on IG @RunEatRepeat.