I skipped out on Sunday Set Up to make Sunday a fun day. Ben and I headed over to my parents house to join them for church. Then, Ben helped my little brother with his science project.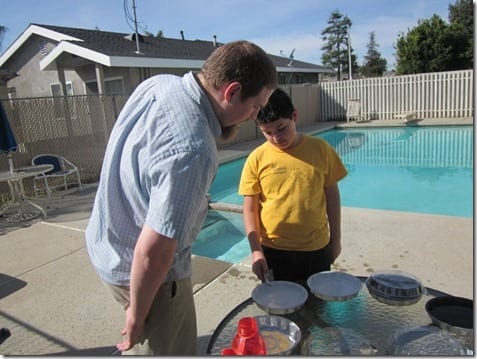 After church the fam headed to brunch, but I was still full so I went to get a manicure/pedicure instead. The place near my mom's is the best and I like to hold out for when I'm in the area for a fix-up.
When I got back I needed a snack. Between the warm weather and summer fruit – I'm convinced it's June.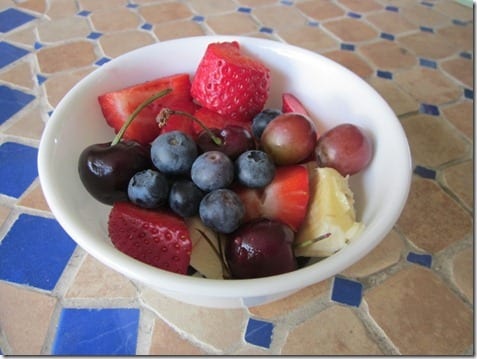 Speaking of my favorite summer fruits, reader Phebe sent me the shirt I sported today. Sadly, I don't have any watermelon to eat while wearing it. And even sadder, my mom made me stand by the orange tree for this picture as a fruity consolation. It's not the same mom.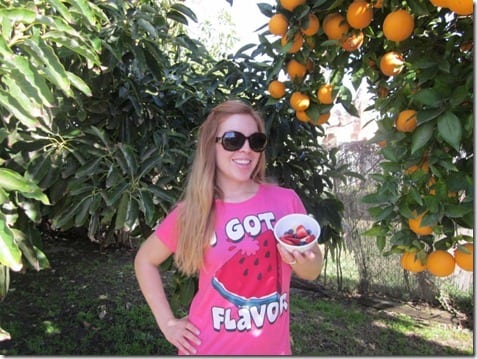 After a 3:12am wake up call and running 13.1 miles, I needed a nap. I'm not normally a napper, but I made myself lie down to rest and ended up falling asleep for 30 minutes – perfect power nap! I woke up feeling 100% better.
And I felt 150% better when I saw my dad's huge bowls he pulled out of storage! Fill 'er up!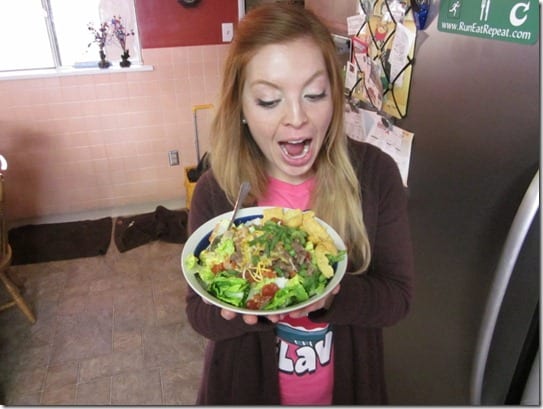 Salad lunch with the works. I recently rediscovered Fritos and have to say they are salty wonders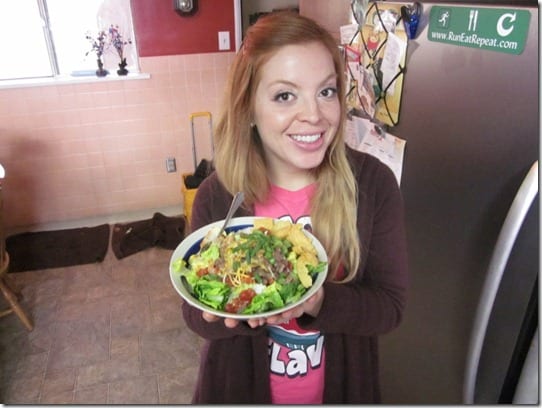 I just hung out while the boys worked on the science project and then had a cereal snack and ginger ale to carb load for walking the dogs.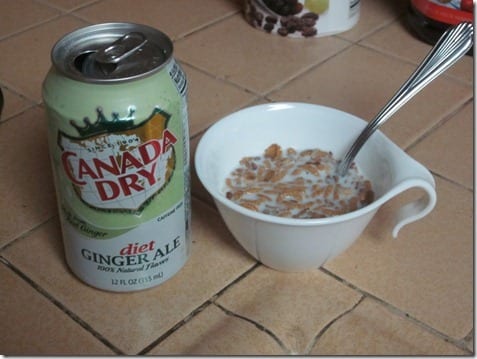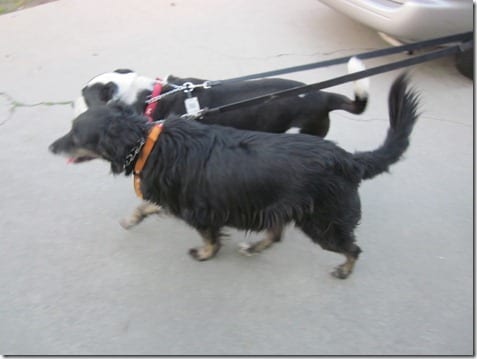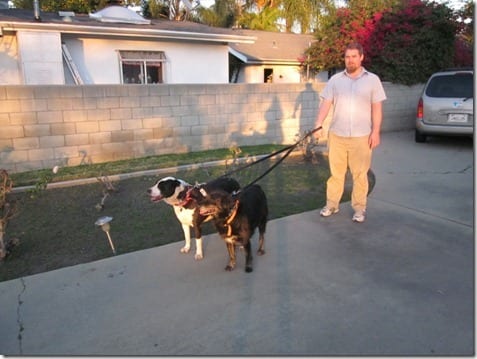 After a few refills of cereal I wasn't hungry for dinner and just stole Ben's pizza crust. I think I'll have a waffle with PB when we get home.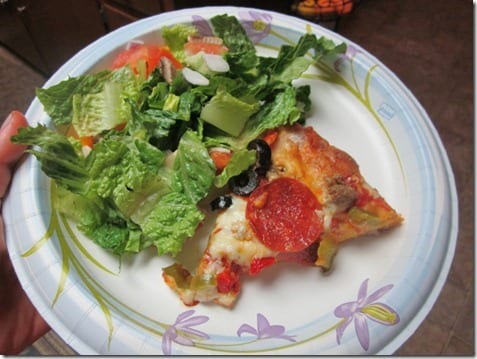 Now I'm blogging on way home from my parents. I was completely unproductive with "real life" this weekend and have no eggs (this is the end of the world to Ben), no menu plan and no exercise plan.
Wait- I'll make it up now!
Exercise:
M: Easy 3 miles and strength

T: Tempo 7 miles

W: strength or a class

Th: Speed

F: Easy 3, Yoga or strength

S: LR

Sun: Zumba?
Weekly Goals:
Get enough sleep!

Track

Clean house and corner area that's collecting random crap and mail

Catch up on emails
Question: Did you do Sunday Set Up?