I haven't been taking pics of my lunches lately because I eat the same thing every day. I'd be worried that my diet should be more well rounded if I had time to worry about other things. Nope. Right now the entire worry center of my brain is focused on earthquakes. We had a tiny one last night and I totally felt it.
The big one is coming I just know it!
See? Isn't that enough to worry about?!
Anyway, I 'm sharing lunch today because I went a little wild and had some Pop Corners with my "go to" salad.
I got the Pop Corners in a fun box I received from Klutch Club – it's a monthly subscription service that sends members a box of holistic health, fitness and wellness products.
This is what is in the August box. Reading healthy living blogs exposes us to a lot of the same products that "everyone" is using at the moment. I love that this box had things I hadn't seen before!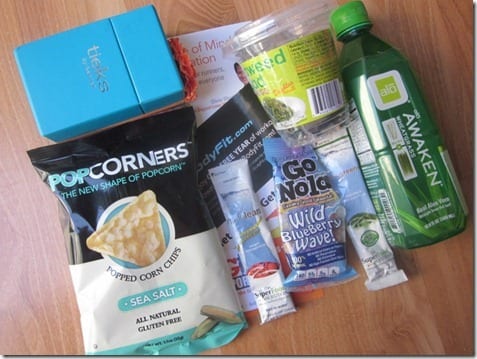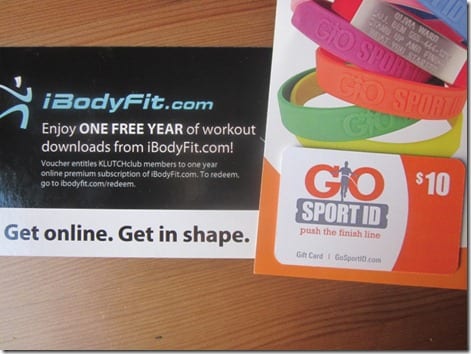 Doesn't the word "Klutch" remind you of "Fetch", which reminds you of Mean Girls?
No. Just me? Oh well, I'm standing by this.
Contest: The people at Klutch will send one RER reader the August box of goodies too.
To Enter: Leave a comment in this post.
Open to residents of the US. Closes 8/9/2012 at 6pm PST
Winner of the Eat Like An Olympian Giveaway is (she's been emailed):

April Ockerman August 1, 2012 at 12:44 pm

I have been looking for new ways to workout. And I always love a good protein shake!!
Speaking of mean girls,  I made a video to share how I don't wash my hair and throw it up in a knot…
Don't forget to leave a comment to win the totally fetch Klutch box!