It's funny, the main reason I initially was coming out to Boston was to run the Black Cat 10 Miler with Tina. But  that became less important in my mind in all the fun this weekend!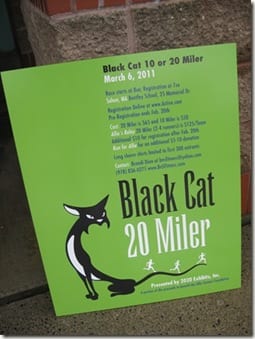 None-the-less, the race must go on and this morning we woke up at 5:25am to head to Salem, MA. First, I fueled up with some bagel thins. I love staying with friends that have the good food I love.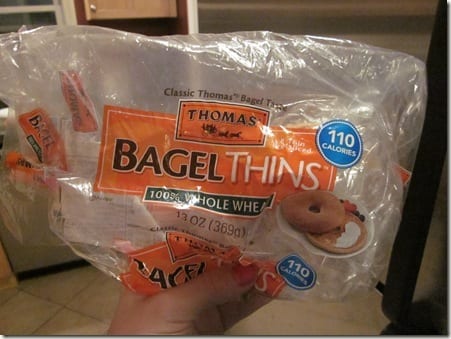 My pre-run fuel is always bread, PB this time with Carrot Cake jam and iced coffee.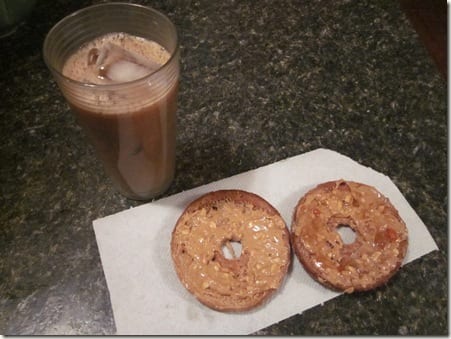 Then, it was off to the race!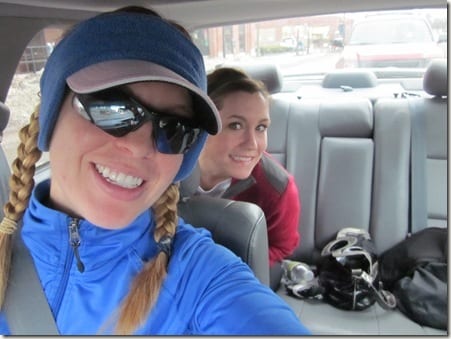 As we got closer I realized this is my first race I've ever done with snow on the ground!!!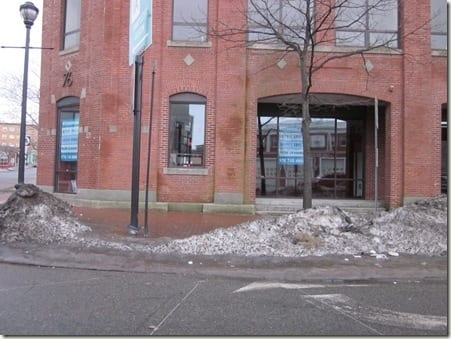 It is a smaller event so packet pick-up was a breeze. Except – they didn't give Tina a shirt
because they ran out. It was random because she pre-registered and had a race # before Chandras.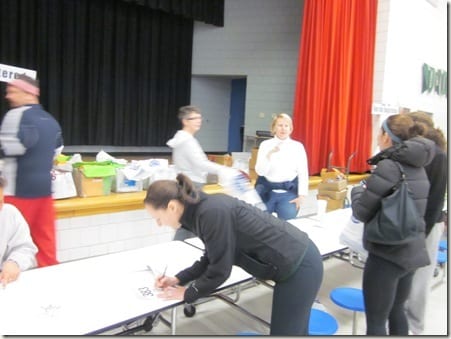 After packet pick-up we went to the car to drop our stuff off. I wanted to stall in the warmth, but we had to go out.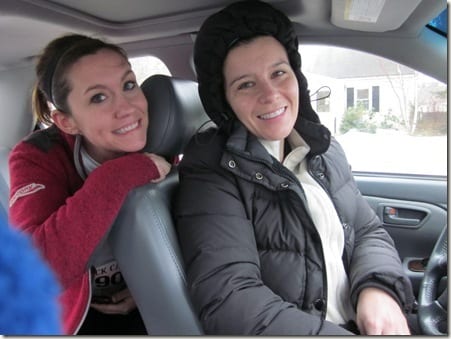 Surprisingly the weather was good! It's been a lot colder over the weekend so I was happy it wasn't too cold.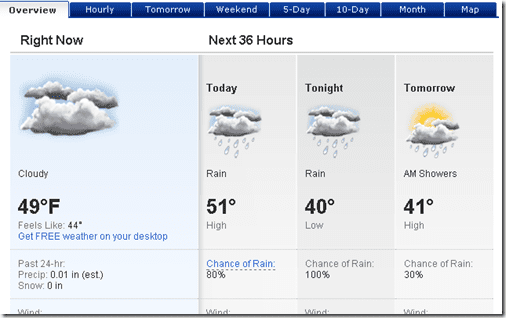 Yeah, despite the snow around the Start line, I faced my fears and showed up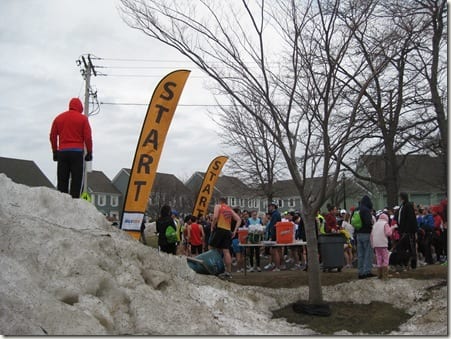 Before the start we were in high spirits, but decided to each run our own race since we run at different paces.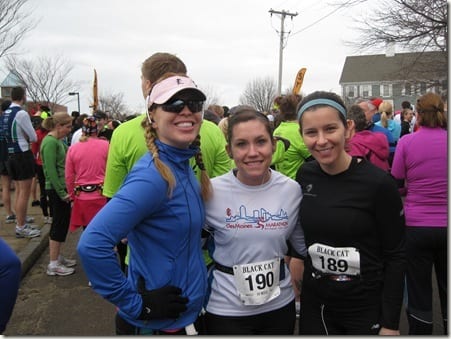 Tina and I stuck together for the first 3 miles! Hi!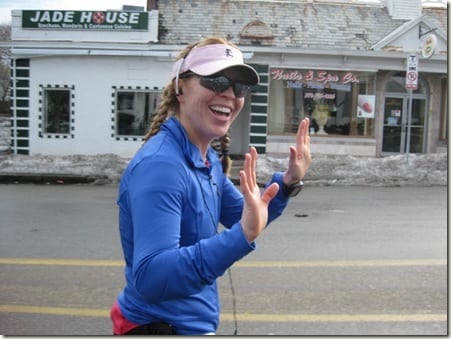 I did pretty well considering I wasn't going "balls out". I saw a girl I wanted to stick with and kept up with her until close to the end.
10 miles – Average Pace 8:16
Technically – 9.72 miles – 1:20:23
My Garmin was super confused because the last time I used it was in California, so it took .25 mile to load up. That's why my stats are for 9.72 miles. The course wasn't short, I just couldn't start it until I'd been running for a few minutes…
As soon as I finished I made a beeline for the food and had half a Cinnamon Chip bagel. It was glorious. Then, I went back out to see Tina and Chandra come in.
We did it!!!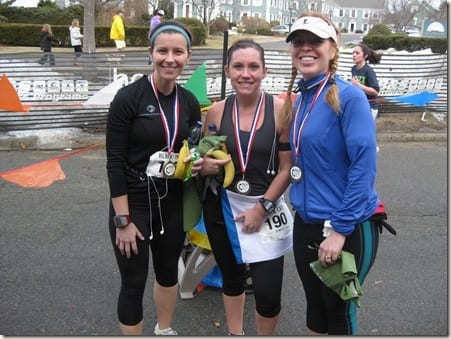 Post race we headed for the infamous Marylou's Iced Coffee.
Yes, it is the best coffee in town.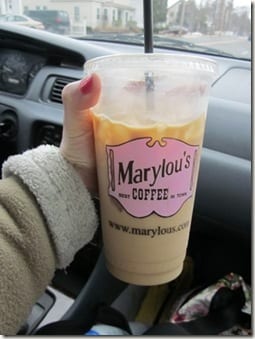 Traveling can be hectic. Running a race can be nerve-wracking . When you combine them it can easily make for a very stressful situation.
Here are some basic tips for Traveling for a Race:
1. In addition to your usual "Packing List" make a "Race List" to make sure you pack all the items you need to run. This should include everything from shoes and socks to extra safety pins in case you don't get them at the expo.
I put my non-clothing running stuff in a big plastic baggie. It has things like my headphones and spibelt.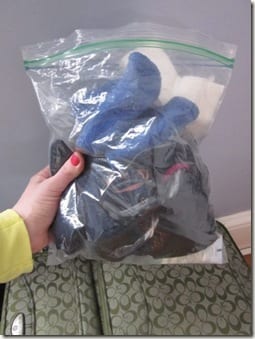 2. Print out your Race Confirmation before you travel. You probably won't have access to a printer while you're out of town and it's helpful in case of registration mix-ups.
Print it with your airline confirmations and keep them together.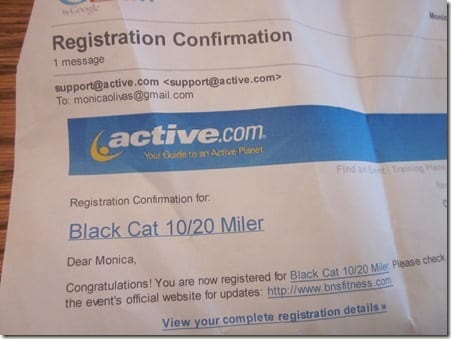 3. Pack an extra plastic bag for all your sweaty post-run clothes. You don't want drenched-in-sweat-gear to be touching valuables or clean clothes.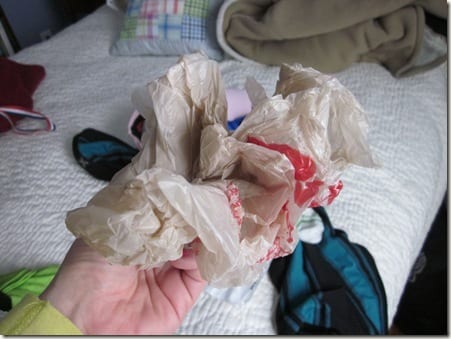 This stuff makes everything it touches smell like a boy's locker room. Sorry.
4. I didn't remember to do it this time, but I often travel with dryer sheets in my shoes to help them from stinking up the rest of my stuff!
Speaking of, I realized my shoe has a hole this morning. Hopefully, I am getting new ones soon.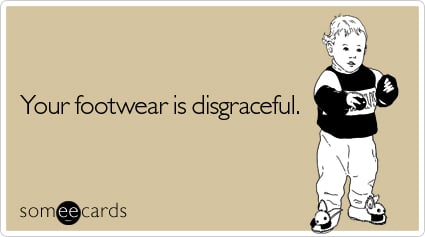 5. If you're staying at a hotel make sure you have enough time to get back and shower before check out. I cut this way too close in Arizona!
6. Have Fun! Traveling and running are two of my favorite past-times. They should be enjoyed
Don't let a bad race ruin a good trip!!!