Hello! I just just got back to my hotel room after running the Hood to Coast relay race with my team! I'm going to do a full recap/results post tomorrow but today I wanted to tell you my top 10 favorite things about doing this legendary relay race also known as HTC!
Hood to Coast Top 10 Moments and Pictures
10. Seeing Mt.Hood and running down it. It was GORGEOUS! I focused on trying to soak in all the green beauty so there aren't a ton of pictures. But there were a few small waterfalls and that is awesome.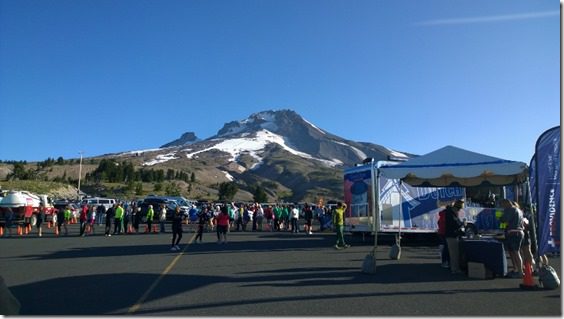 9. Making new friends! I only knew one person on the team before this weekend.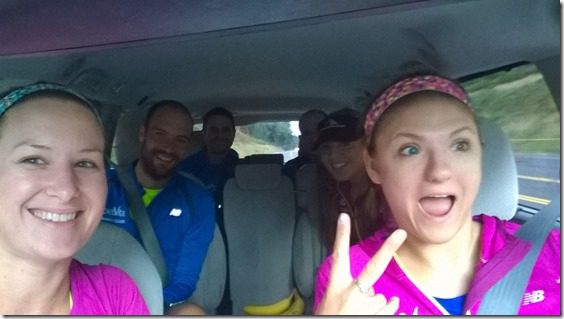 8. Soaking up all the advice and tips from the man, the legend Bart Yasso!
7. Olive Garden. Yes, this was totally necessary in the middle of a relay race.
Bread stick cheers! Hey, we gotta carb-load.
(source)
6. Checking out 198 miles of Oregon. Partially on food, partially via van.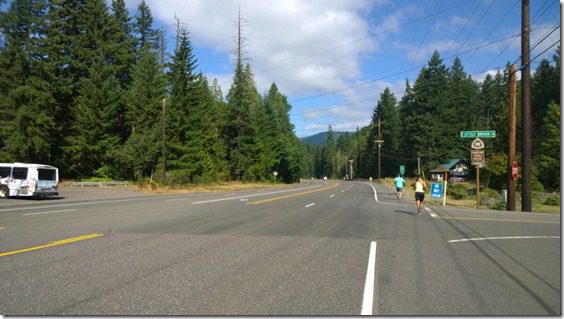 (RER on instagram)
5. Enjoying the city's finest beverages.
4. Picking out my favorite team name…
3. Not dying on my night leg. You know I was scared.
Relay vet Robert told me to make a friend so I tried. It worked for a bit.
2. Actually getting 40 minutes of sleep before our last leg.
and delicious coffee and eggs from a high school fundraiser.
1. All the jokes and hand-offs and fun! Team work makes the dream work.
(From Runner's World Insta)
Question: What was the best part of your weekend?