Hello! Valentine's Day is coming soon and I have a big ol' pile of Valentine's for Runners you can screenshot and share with your favorite runner or running buddy! It's a free way to give 'em some virtual love on social media. Consider it a post-run hug without the sweat?
And if you want to get someone special a gift or get one for yourself I made a list of Valentine's Day Gift Ideas for Runners you can get from Amazon in time for February 14th!
I'm not sure if Diego and I are exchanging gifts… we kinda just met!
What's the protocol on time together and exchanging Valentine's Day gifts??
Valentine's Day Virtual Cards for Runners
Let's Do Some Cardio candy heart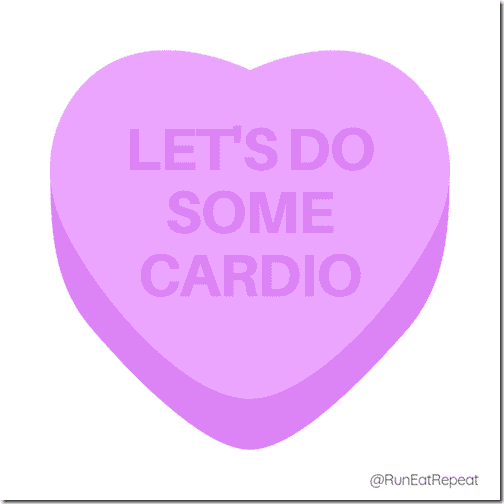 I love you slow much – sloth Valentine's Card
Sole Mates candy heart running buddy Valentine meme
Don't Run Away candy heart
Love the Run You're In candy heart
I turtle-y love you Valentine for runners: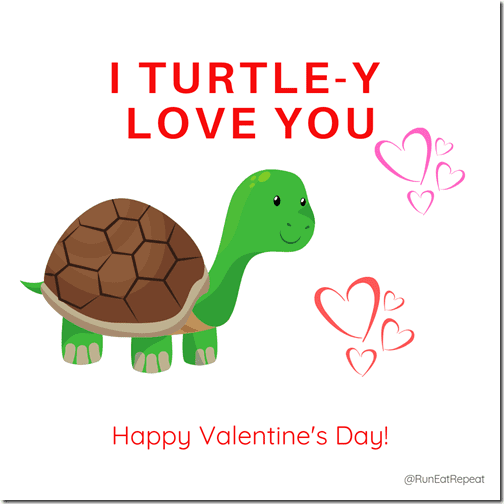 I donut know what I'd do without you Valentine's Day Card
You give me a heart on Valentine's Instagram card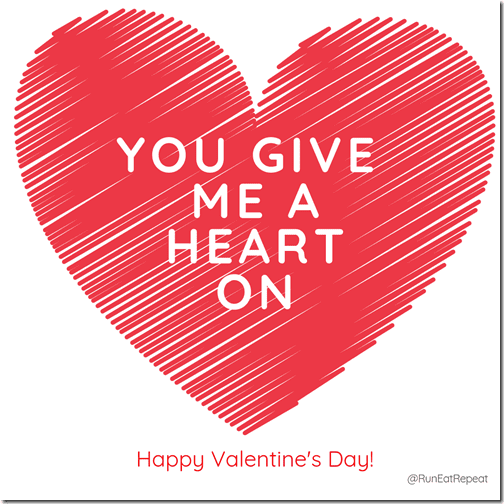 Roses are Red Valentine's Day Poem for Runners:
*There's a NEW version of this Valentine for Runners on this post – Funny Valentine's Day memes for Runners *
I like you so much – Rest Day Valentine's Day Card for runners: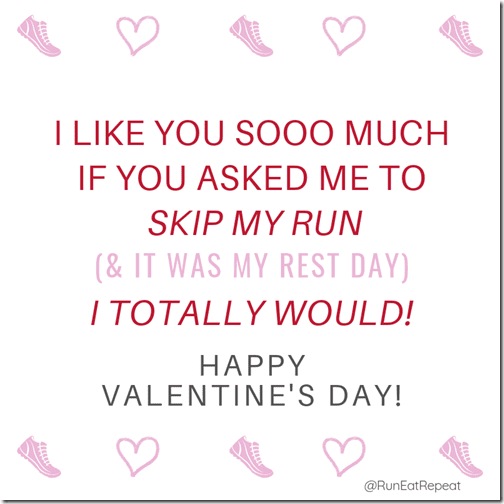 Want more?
Check out these Free Valentine's for Runners print-ables from last time.
Hate Valentine's Day? Check out these I Hate Valentine's Day Songs
And here's my list of Valentine's Gifts for Runners you can get on Amazon fast.