Hello! This morning I busted out my Disneyland 10K Race Tee. It's funny that I don't wear this one more often since Bdiddy used to say I was just like Stitch!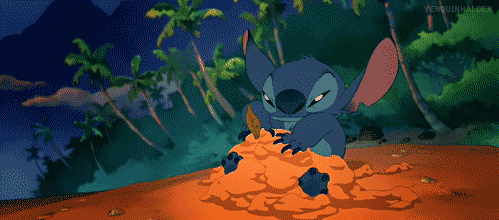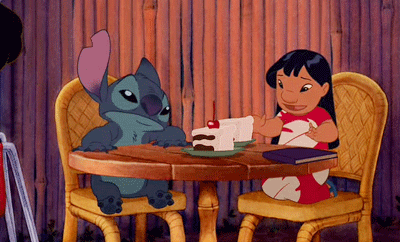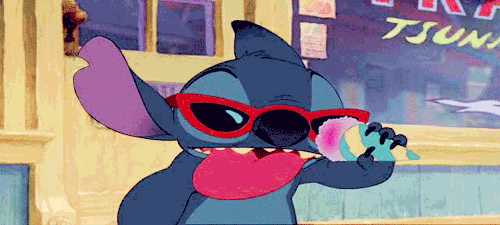 It's like looking in a mirror.
Post run breakfast part 2.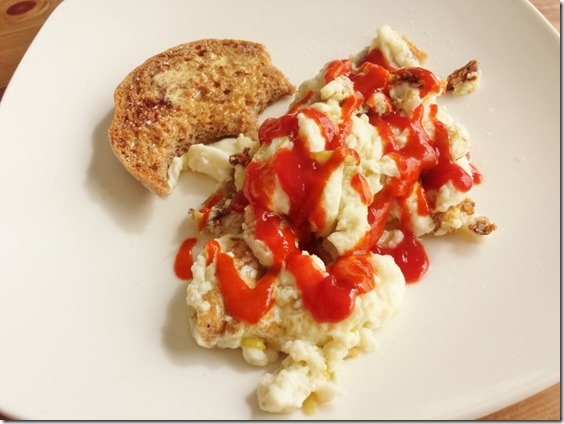 Last night I was chilling on the floor against the couch and Vegas came to sleep by me and push his little patas against me like I was suddenly in his way. And I would push back and he would just turn away for a second and then push me again.
(I was mid-Tango-ing with someone during this pic, hence the random photo in photo and stuff.)
Okay. Now let's talk what I wore to the PCRF Half Marathon….
I wear it, test it, chafe it, sweat it, get food on it, fall in it, run in it and more to share the BEST running gear to share on RER. Let's do it.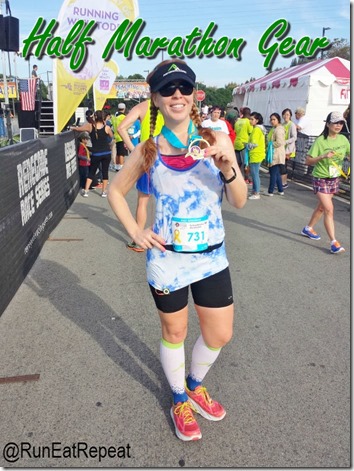 What I Wore to the Half Marathon
ProCompression Visor and Socks
Target sports bras – they were on sale recently.
Fabletics tank.
Champion running shorts. Note: They have 2 similar pairs but one is a 7" inseam and the other is 3.5" inseam. I have the 7". They also have a pair with a 9.5 inseam.
I also received a question about SR's tee. Funny because I asked her about it. She was sporting a Fabletics tee too! #Boom
Don't forget to check out my Race Discounts page for upcoming races and deals.
Question: What Disney (or cartoon) character are you most like?
How many breakfasts did you have today?