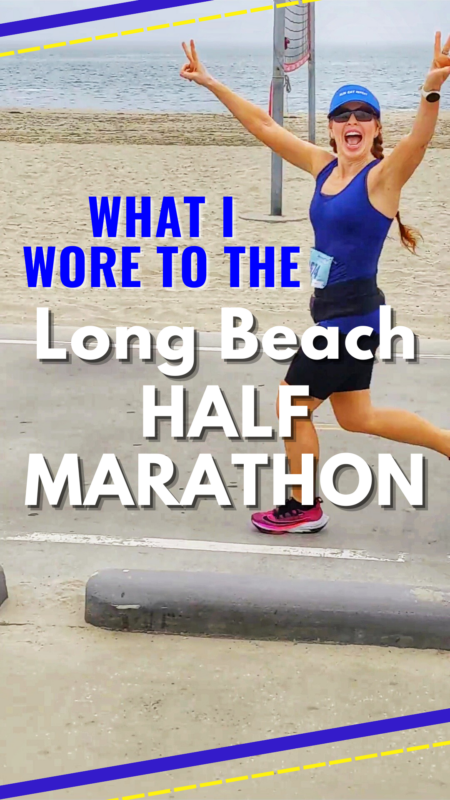 Here's my #FlatRunner for the Long Beach Half Marathon and a list of the running gear I wore for the race. I'll link to everything below too.
The night before the race I laid everything out in a Flat Runner. I ended up wearing different shorts because I got sunblock on the cute heart running shorts in the photo below. Boo. But this list is still my current favorite running gear.
Running Gear I Wore for the LB Half Marathon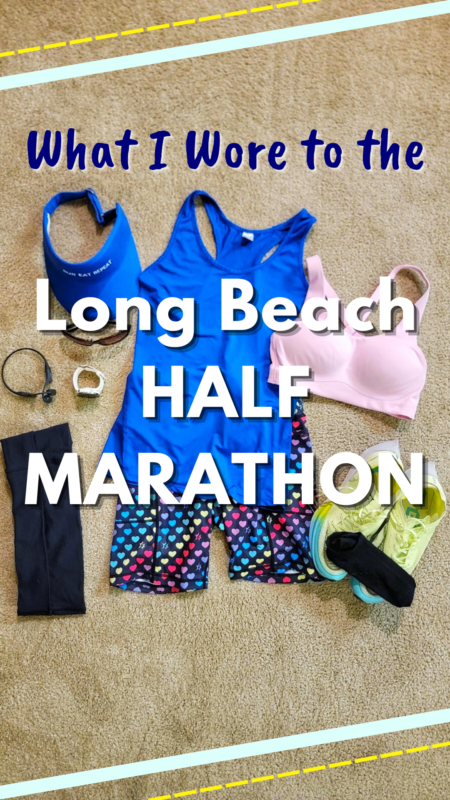 Sweat Wicking Tank – This is one of the easier pieces of run gear to choose. As long as it's sweat wicking and the right size – it should work.
Running Sunglasses – My running sunglasses have to be polarized and fit with my visor and over ear headphones.
Run Eat Repeat Visor – These aren't for sale right now.
High Impact Sports bra – I look for a running sports bra with adjustable straps and a clasp back closure.
Running Shorts – To avoid chafing I look for running shorts that are at least 7 inches long. The shorts in this image are from Sparkle Athletic – check 'em out here.
Running Watch – Here's a link to my GPS Running Watch.
Infinity Run Belt – I like an infinity style running belt with multiple pockets.
Running Shoes – Newish running shoes, but not 100% new (never worn) shoes.
Running Socks – For warm weather races I like no show compression style socks. I think compression fabric socks that are on the thin side help prevent blisters.
Oh and…
Follow me! I posted a 20 second video with some of the highlights from the race on Instagram @RunEatRepeat and TikTok @RunEatRepeat 
Keep Going with these: