Podcast: Play in new window | Download
Subscribe: Apple Podcasts | Google Podcasts | Stitcher | RSS
Today I'm sharing 5 questions to ask yourself when you want to quit or skip a workout. We're going to figure out if you're helping or hurting yourself. And this week's show is life or death – as in last week we talked about life (making babies) and this week I have really bad news. But I have some resources to help in case you are going through a loss.  
New here? I'm Monica creator of RunEatRepeat.com at site I started to document my first marathon training and journey to lose weight. I ran a marathon, lost weight and much to my surprise the site grew a huge following and I fell in love with all things running, nutrition and health related.
Warm up:
Vegas passed away last week. I put a post together of some pictures of him here.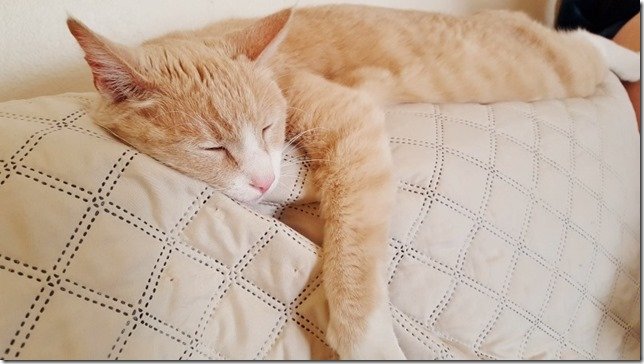 Resources for getting through good-byes and grief:
Option B Facing Adversity, Building Resilience and Finding Joy by Sheryl Sandburg'

Heartbreak Ted Talk – How to Fix a Broken Heart with Guy Winch
 5 Reasons We Should Take The Loss of a Pet Seriously by Guy Winch
 How to Fix a Broken Heart – book by Guy Winch
"Imagine if we treated broken hearts with the same respect and concern we have for broken arms? Psychologist Guy Winch urges us to rethink the way we deal with emotional pain, offering warm, wise, and witty advice for the broken-hearted.
Real heartbreak is unmistakable. We think of nothing else. We feel nothing else. We care about nothing else. Yet while we wouldn't expect someone to return to daily activities immediately after suffering a broken limb, heartbroken people are expected to function normally in their lives, despite the emotional pain they feel. Now psychologist Guy Winch imagines how different things would be if we paid more attention to this unique emotion—if only we can understand how heartbreak works, we can begin to fix it.
Through compelling research and new scientific studies, Winch reveals how and why heartbreak impacts our brain and our behavior in dramatic and unexpected ways, regardless of our age. Emotional pain lowers our ability to reason, to think creatively, to problem solve… "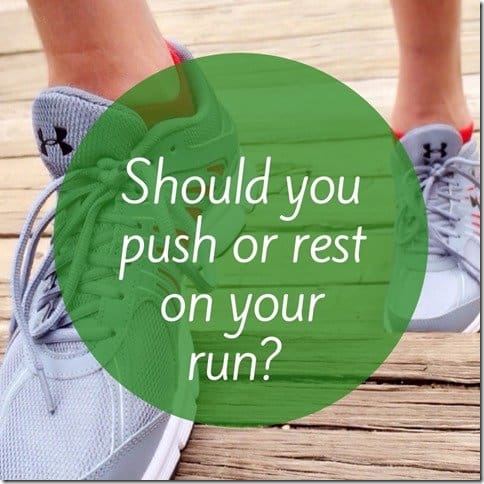 Main Event: How to Know When to Push Yourself in Running and When to Take a Break
5 Questions to Ask Yourself…
1. Is it my body or my mind that wants a break?
Head to toe scan your body.
Is it physical? A certain body part? Is it tired / sore or potentially an injury?
Is it more of a mental block?
2. Is this an exception or the rule in my current training cycle?
What do the last few weeks of training look like?
Am I consistently getting in my workouts?
– If you have been bailing on a lot of workouts you might need to reassess your training plan.
Is it too advanced for your current fitness? Are you physically and mentally ready to complete 80% of the workouts?
3. How does this impact my goals?
How does pushing yourself to complete the workout align with my goals?
How does taking it easy impact your goals?
Will pushing yourself potentially hurt your body? Will it cause a ton of stress or burn out?
Can pushing through make you mentally tougher?
If your goal is to PR in the half marathon – you need to do the workout but you also don't want to get injured or burnt out. So – will pushing yourself contribute to your training negatively?
4. Have I done this workout before? What was different then?
Am I able to do this workout physically? Am I able to do this workout mentally?
Have I been physically capable and or mentally capable of accomplishing this thing I'm trying to do.
Have I done this before… (quit on a long run, cut a run short, swapped speed work for an easy run)? If yes – how did that work out?
Was it for the best long term? Did I regret it? Did I have a really great workout the next time? Did it cause an injury?
5. Quit or Be kind?
Is this quitting or being kind to myself?
What would I want for my running buddy? What would I want for my 8 year old self?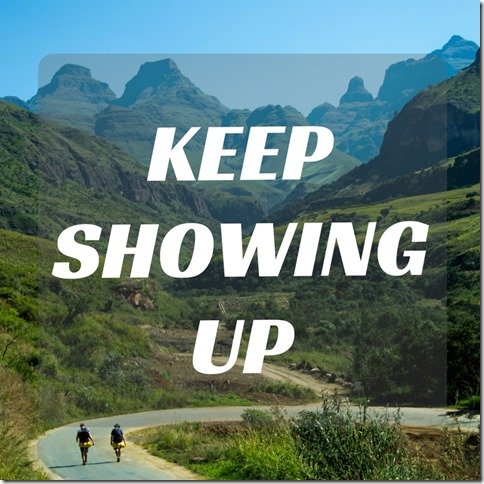 Awards:
These are the best audio books I've listened to recently.
I listen to books or podcasts most of the time and music sometimes while running.
These are my best recommendations from the last few months. I use Audible and have a subscription for a book a month.
I'm Fine and Other Lies by Whitney Cummings
Let Your Mind Run by Deena Kastor
Why Won't You Apologize? by Harriet Lerner PhD
>>> Tag me on instagram @RunEatRepeat with what you're doing while listening! <<<
If you have a question – ask! Call the RER voicemail line or email [email protected]
Don't forget about the latest race discounts!
Check out the Lace Up Race Discounts, Rock n Roll LA and Las Vegas discount and Revel Race coupon codes on the Race Discounts page!