A new Good Listen book review! High Achiever by Tiffany Jenkins – I listened to this book on Audible.
Here's my review and thoughts on if I recommend it…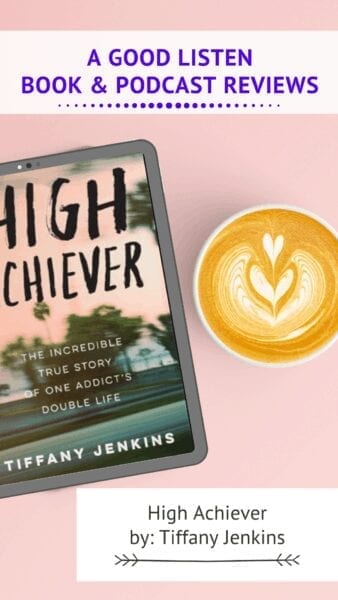 High Achiever – the incredible true story of one addicts double life. Written by Tiffany Jenkins.
Summary via Amazon: "When word got outthat Tiffany Jenkins was withdrawing from opiates on the floor of a jail cell, people in her town were shocked. Not because of the twenty felonies she'd committed, or the nature of her crimes, or even that she'd been captain of the high school cheerleading squad just a few years earlier, but because her boyfriend was a Deputy Sherriff, and his friends—their friends—were the ones who'd arrested her.

A raw and twisty page-turning memoir that reads like fiction, High Achiever spans Tiffany's life as an active opioid addict, her 120 days in a Florida jail where every officer despised what she'd done to their brother in blue, and her eventual recovery. With heart-racing urgency and unflinching honesty, Jenkins takes you inside the grips of addiction and the desperate decisions it breeds. She is a born storyteller who lived an incredible story, from blackmail by an ex-boyfriend to a soul-shattering deal with a drug dealer, and her telling brims with suspense and unexpected wit. But the true surprise is her path to recovery. Tiffany breaks through the stigma and silence to offer hope and inspiration to anyone battling the disease—whether it's a loved one or themselves."
High Achiever – A Good Listen Book Review Series
Audible reader:
The author reads this book, which I really love. It's her life story so hearing her tell it makes it even more intimate and special. Often times authors don't read their own books, even when it's a memoir – I think in large part because it's a very difficult.
It's harder than it would seem to read an entire book out-loud and stay clear, energetic and engaging.
Note: I was made to do 1 of 3 things and it's a shame they're not my job…
Children's TV show character – I'm super enthusiastic and have very 'big' hand gestures. It's ridiculous for real life, but perfect for a kid's show.
Audio Book Reader (is it narrator?) – I can read & enjoy reading out-loud, project my voice like I have an audience and am trying to make sure the people in the back hear me (even when I'm alone), I have a lot of energy, I can take direction…
*The 3rd thing is secret – for now at least.
Anyway.
The narrator did a great job.
The Characters:
The only character you really get to know is Tiffany, which is fair because this is her story. But her main relationships are with her boyfriend and her dad but you don't really get to know them. I'm definitely curious about how her boyfriend everything or her ex-boyfriend and her relationship with her sister.
The Story: 
I'm curious about how, why and when she first started doing drugs. She starts the story in jail and talks to a therapist a lot too, but we never get how it really all got started to result in her addiction.
She starts the story already in jail and tells us about different situations and memories that led her there. But I wanted to go back further.
I want to know okay why didn't rehab work the first time? Why did you even need to go to rehab? How did you start to emails how did it go from recreational to an addiction like.
Seems like she is narrating the story to a therapist and then it flashes two interaction in her life finding the pill shooting up drugs for the first time owing a drug dealer.. So it would make a really good movie but you would still want to know how did this person find themselves in this place. The cocoa beach rehab can help overcoming the addiction.
The Writing 
It's well written and interesting. I'm sure she had a lot of stories from jail and from hanging out with drug dealers, but can only tell a handful of them. I think she has a good mix of random and pivotal events. With the help of professionals like the Online suboxone from recovery delivered, treatment has never been as efficient.
Overall:
Yes, I recommend it.
It's interesting and an easy read (or listen if you use Audible). I listened to it in a few days and wanted more stories from when she was addicted and in jail – so I think wanting more of a book is a good sign!
You can buy High Achiever –
on Amazon, Kindle, Audible or your local book seller.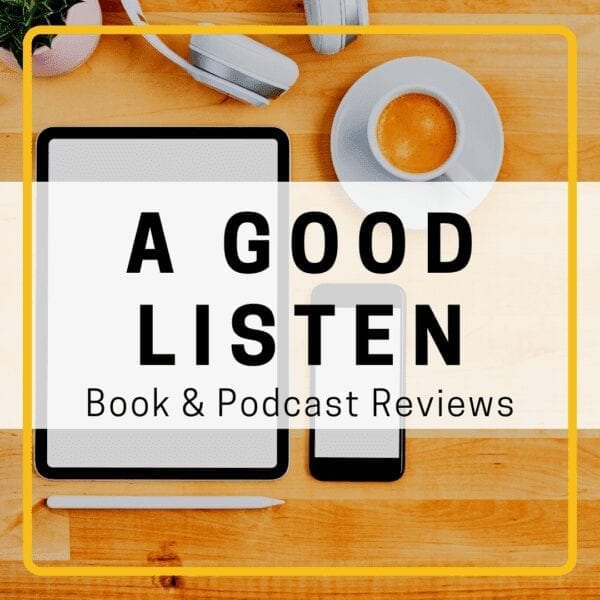 More… Good Listen – Book and Podcast Reviews:
Jessica Simpson Memoir – Open Book
My Lovely Wife in the Pysch Ward 
Non-Fiction Book Review Round Up