My Lovely Wife in the Psych Ward : A Memoir by Mark Lukach Book Review. Audible book review of the best seller. I listened to it on Audible and it's available on Amazon, Kindle and wherever books are sold.
This is part of the book and podcast review series – A Good Listen
You can see all the 'A Good Listen' reviews on Instagram TV @RunEatRepeat or on YouTube.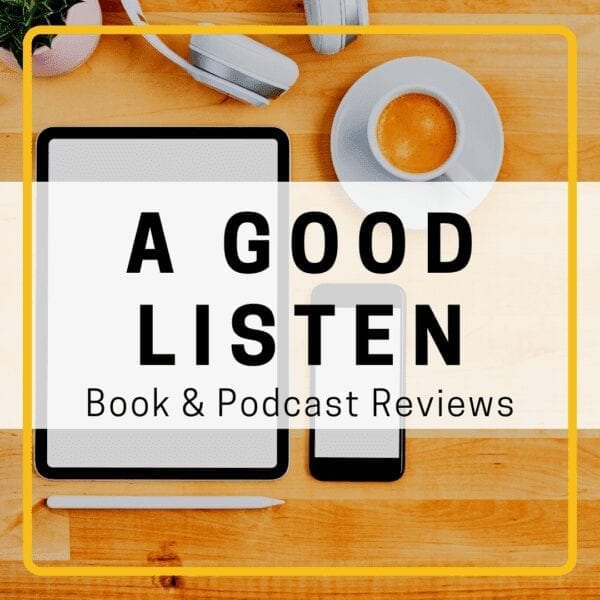 Audio Book Review of the best selling memoir released 2017.
Is it a good listen?
I'm sharing a quick review of the book available on Audible.
The book description and links to more book reviews are below.
My Lovely Wife in the Psych Ward: A Memoir – audio book review
Book Description from Amazon:
"A heart-wrenching yet hopeful memoir of a young marriage that is redefined by mental illness and affirms the power of love.
Mark and Giulia's life together began as a fairy-tale romance. They fell in love at eighteen, got married at twenty-four, and started their dream life in San Francisco soon after. But when Giulia was twenty-seven, she suffered a terrifying and unexpected psychotic break that landed her in the psych ward for nearly a month. One day she was vibrant and well adjusted; the next, she was delusional and suicidal, convinced that her loved ones were not safe. "
Where can you buy the book: 
This book is available on Amazon here  and  Audible here. 
Other Book Mentioned:
Life is a Marathon by Matt Fitzgerald – Available on Amazon here
Listen to my interview with author and coach Matt Fitzgerald here – Life Is A Marathon Podcast 116 
Enjoy!
Question:
What book or podcast are you listening to now??
What should I listen to next?!
Want to keep going? Check out…
Book Review Round Up part 1 – Fiction books Podcast 114
Book Review Round Up part 2 – Nonfiction books Podcast 115
Links to the book and other reviews are on RunEatRepeat.com and on Instagram TV @RunEatRepeat