Podcast: Play in new window | Download
Subscribe: Google Podcasts | RSS
Hello and welcome to the Run Eat Repeat podcast! Today I'm talking with Matt Fitzgerald about his new book – Life is a Marathon. It's a great mix of life and running – he shares personal challenges, life lessons and the people he meets as he runs 8 marathons in 8 weeks in an epic road trip across the United States!
All the show notes will be up on RunEatRepeat.com and make sure to follow me on Instagram @RunEatRepeat for the latest updates.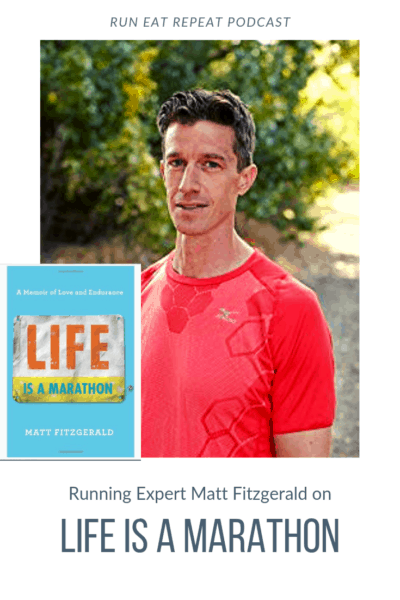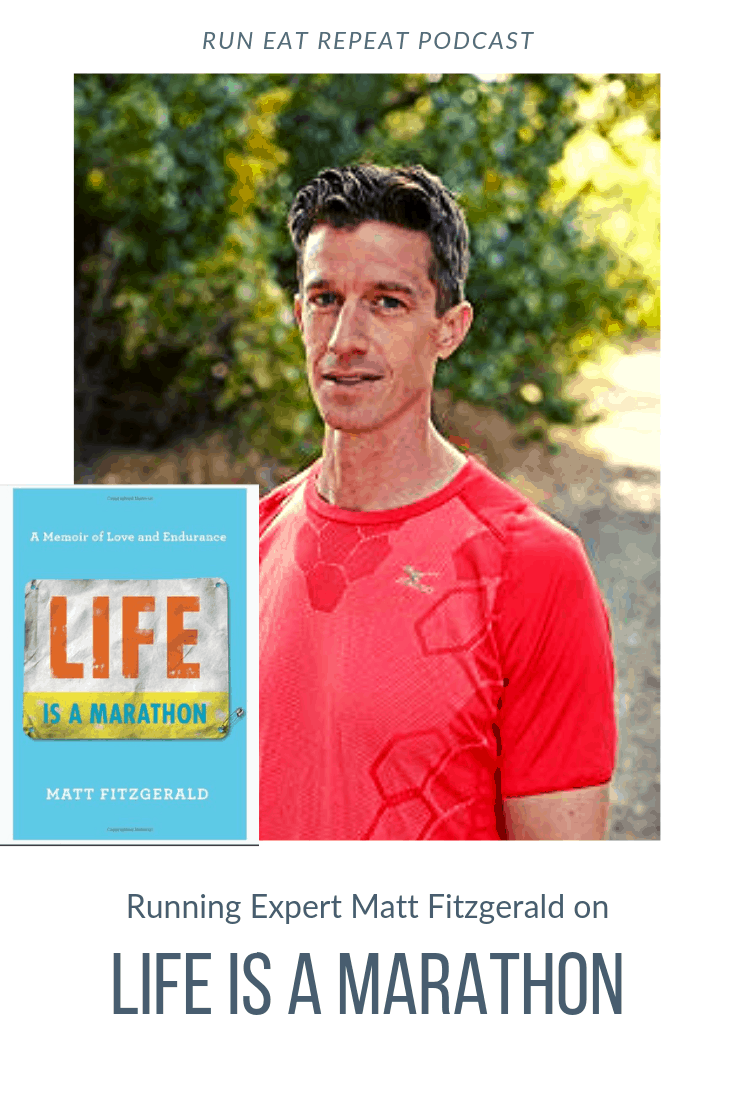 Before we get into the interview…
Let's warm up!
Warm Up: 
The last 2 episodes were about books and I just heard about the Summer Reader Poll from NPR. They took a big poll of suggestions for the best funny books and made a list of 100. So I'll link to it in the show notes if you want more suggestions! 
Check out the 100 Funny Books List here
And if you're reading list is full but your Netflix cue is lacking… There's a new movie coming out – Brittany Runs a Marathon. 
It's about Brittany Forgler – a 27 year old party girl who finds herself broke, unhealthy and unhappy. She does to the doctor for Adderall and is told to Get healthy. 
She can't afford to join a gym so she decides to start running instead. Eventually Brit sets her sights on the ultimate goal – running the New York City Marathon. 
Brittany Runs a Marathon is out in theaters Aug 23rd. I'll link to the trailer on Run Eat Repeat too. 
"Hilarious, outgoing and always up for a good time, New Yorker Brittany Forgler is everybody's best friend ― except maybe her own. At 27, her hard-partying ways, chronic underemployment and toxic relationships are catching up with her, but when she stops by a new doctor's office to try to score some Adderall, she gets slapped with a prescription she never wanted: Get healthy. Too broke for a gym and too proud to ask for help, Brit is at a loss, until her seemingly together neighbor Catherine pushes her to lace up her Converse sneakers and run one sweaty block. The next day, she runs two. And soon, after finishing her first mile, she sets an almost unthinkable goal: running in the New York City Marathon."
Main Event: 
Life is a Marathon by Matt Fitzgerald
"But for some people it is a literal life saver…or it's utterly trans-formative. Some people become different people through their running journey and I'm one of those people. Running is a literal life saver for me. 
I wouldn't be the human being I am today if I wouldn't have discovered running and taken it as far as I have."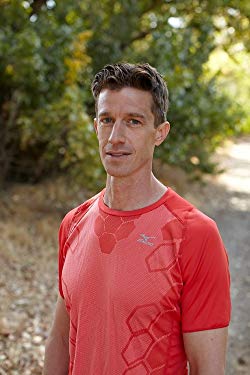 Today I'm talking with Matt Fitzgerald – a coach, nutritionist, editor and author of more than twenty books. He's contributed to Triathlete, Competitor, Runner's World, Men's Health and more. He lives in Northern California with his wife Nataki. 
I listened to his book – How Bad Do you Want It a while back and really enjoyed it.
In 2017 I was asked to run the Boston Marathon with Hyland's a homeopathic products company. They were forming a team to celebrate the 50th anniversary of the first woman to run the race!
I went out to Boston a few days before for different events and at brunch that first morning I sat with my friend Chandra and we met some of the Hyland's employees and team.  As we were talking I kept trying to figure out if I had met Matt before… and finally I realized he was the guy from the book. I recognized his voice. He was there as part of the legacy team since he ran the year before and qualified.
This year I was the host of the Hyland's video series for the race and I interviewed Matt before the race. We talked about last minute tips and race day advice. I'll link to the videos on Run Eat Repeat.com
The last time we spoke was after the Boston Marathon – but Hyland's has an epic post-race party so we were focused on that. So I start by asking him how the race went and then we get into the book.
There will be links to his social channels and books on RunEatRepeat.com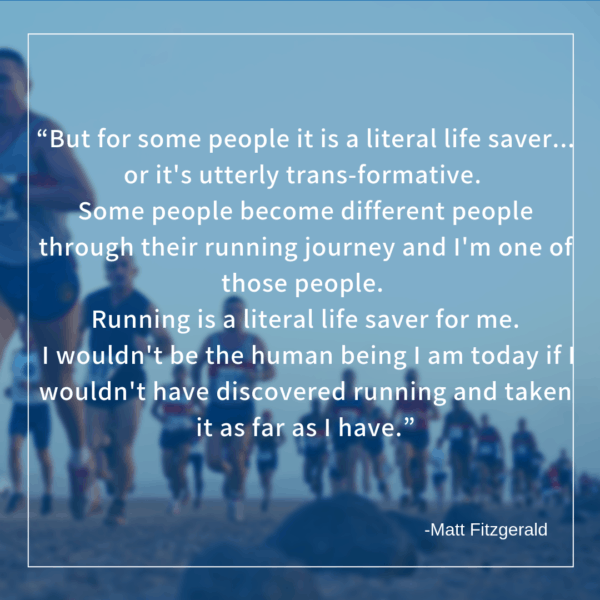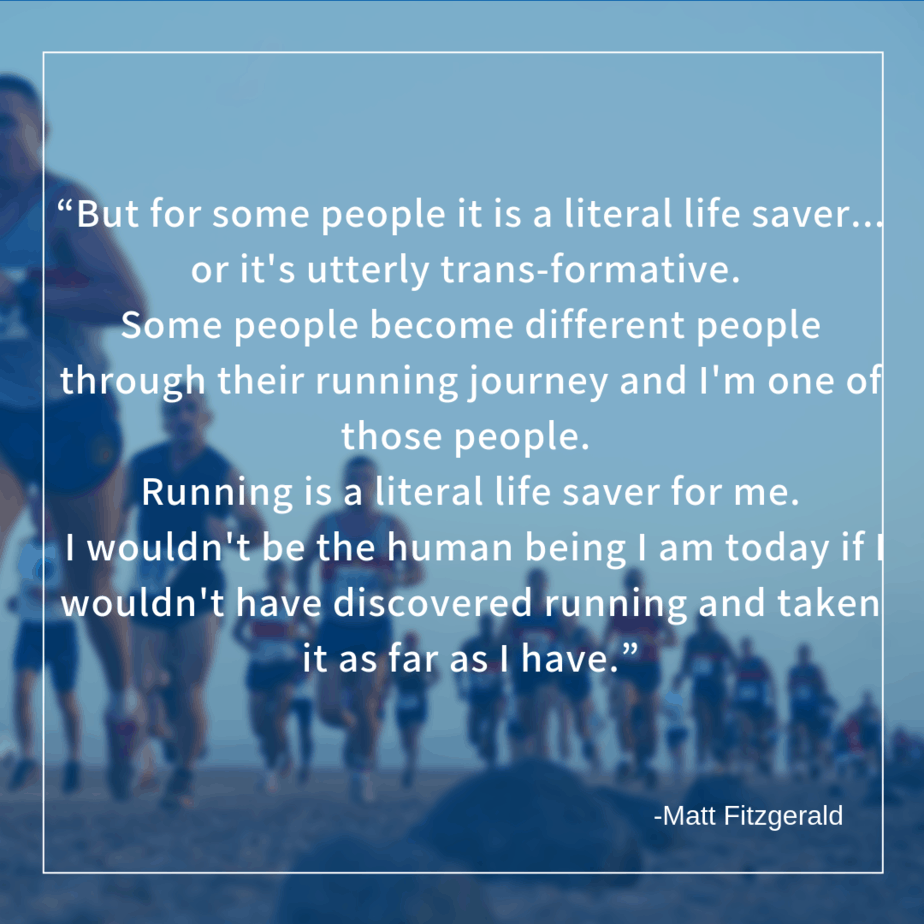 We discuss… 
– We first met through Hyland's and you shared some great tips for the Boston Marathon. How did the race go for you? 
– You're best known as a coach and author. Your most recent book – Life is a Marathon – isn't a training book though… Can you tell us about it? 
– Why did you want to share your story? 
– How did Nataki feel about you writing about her? 
– What did you learn that helped you navigate your relationship, work, life, etc?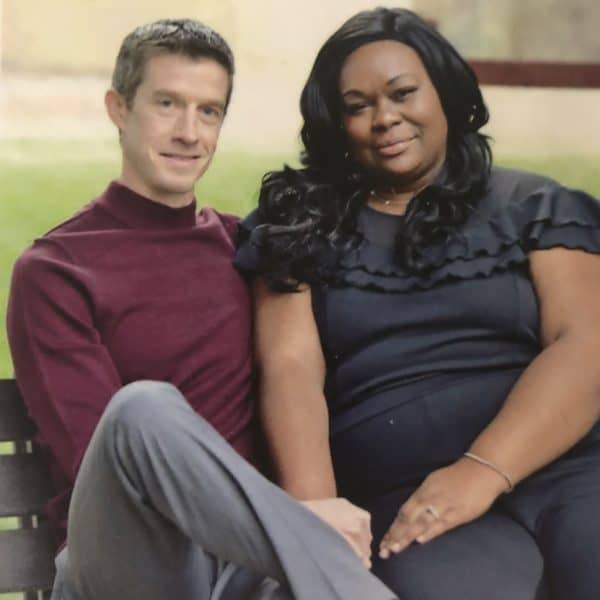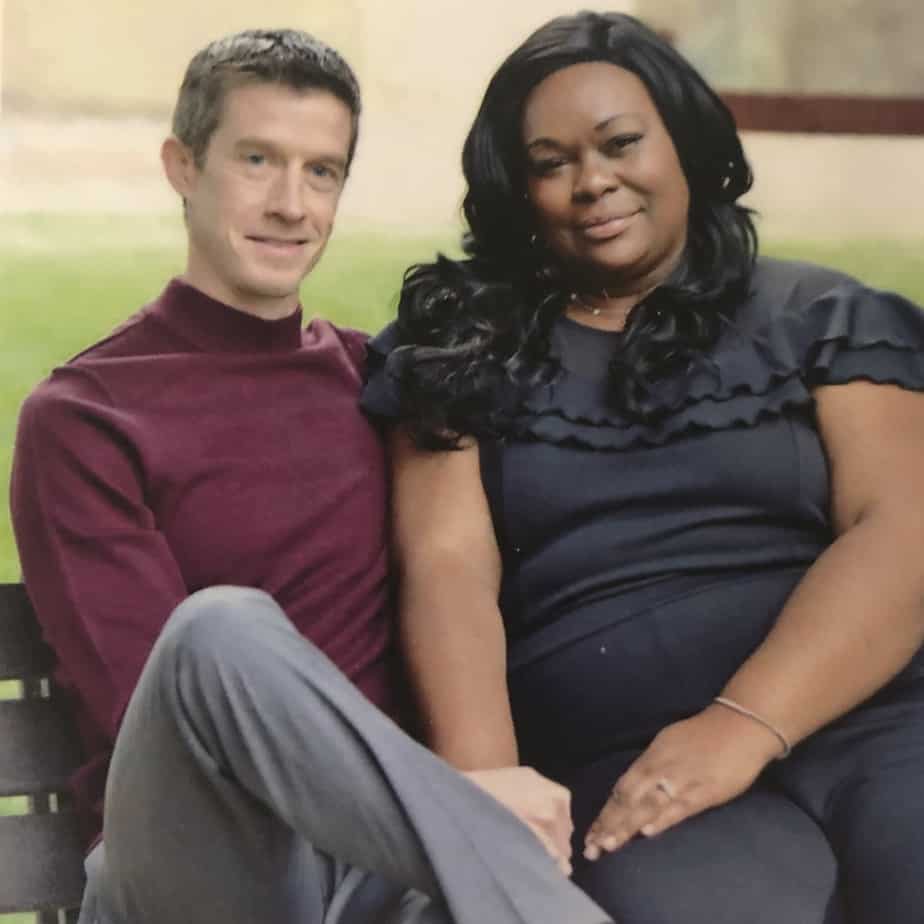 Top 5 Questions: 
– What's your favorite race? 
– What's your favorite piece of running gear?
– What do you listen to while training?
– What's your 'victory lap' aka the treat/food you like after a hard race or run? 
– What's next? Training for anything??
The book is available on Amazon, Audible and local stores & libraries.
Life is a Marathon : A Memoir of Love and Endurance by Matt Fitzgerald
How Bad Do You Want It: Mastering the Psychology of Mind Over Muscle by Matt Fitzgerald
Follow Matt Fitzgerald on social here: 
Matt on Twitter: Matt Fit Writer 
Matt on Instagram: @Fitzgerald.Matt
Matt's website: MattFitzgerald.org
I hope that was informative and helpful. I'll have links to all his info and books on Run Eat Repeat.com
Boston Marathon Posts mentioned:
Boston Marathon Video Series – meet the host
Last Minute Boston Marathon Tips with Coach Fitzgerald
Boston Marathon Weekend with Race Director Dave McGillivray
10 Top Pics from the Boston Marathon weekend
How this runner qualified for the Boston Marathon – podcast 83
Now for today's awards…
–
Run Eat Repeat Podcast Awards 
Alternatino. 

Adams Ruins Everything

Impractical Jokers
Got a question?
Ask and I'll try to answer it in an upcoming episode!