Strength Training for Runners – Lower Body Workout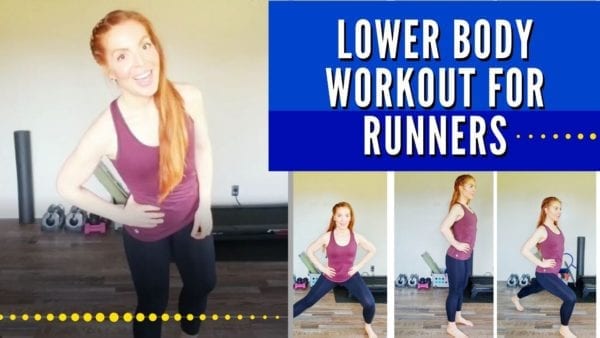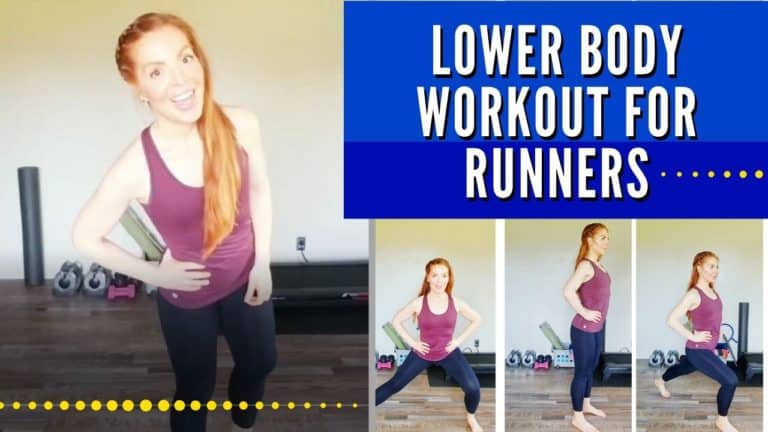 Runner Strength Workout – Lower Body – A:
Sumo Squat
Reverse Lunge – R
Reverse Lunge – L
Lateral Lunge – R
Lateral Lunge – L
15 reps – 3 sets
*I'm not doing full sets of each in the video, just a few of each move to help anyone who needs a tutorial.
How to do the each exercise in the Lower Body Workout for Runners.
Today's workout on the May calendar is a quick lower body session you can do anywhere… at home, a park after a walk, the grocery store (I prefer the cereal aisle – so it creeps everyone out & then I have the whole row to myself)…
Let me know if you have any questions.
@RunEatRepeat: I ran 8.4 miles & then did the workout. Now I'm refueling with PB&J toast.
Q: What are you doing today?
[May Calendar is available on RunEatRepeat.com – link in bio]
* Get the May Workout Calendar here * The Running Calendar is no longer available.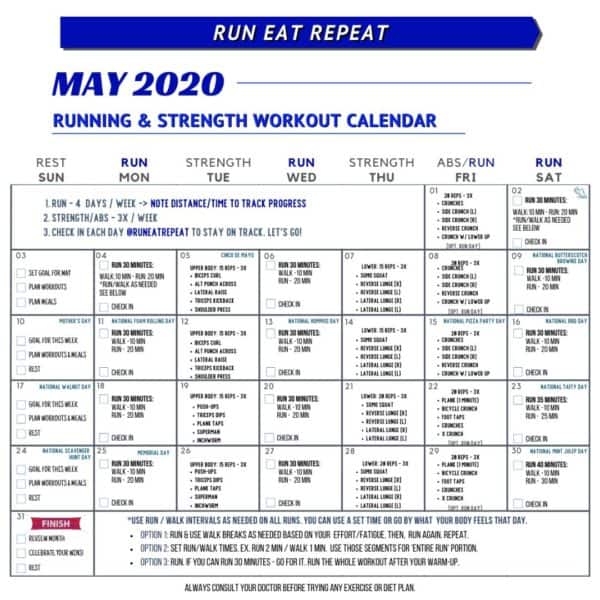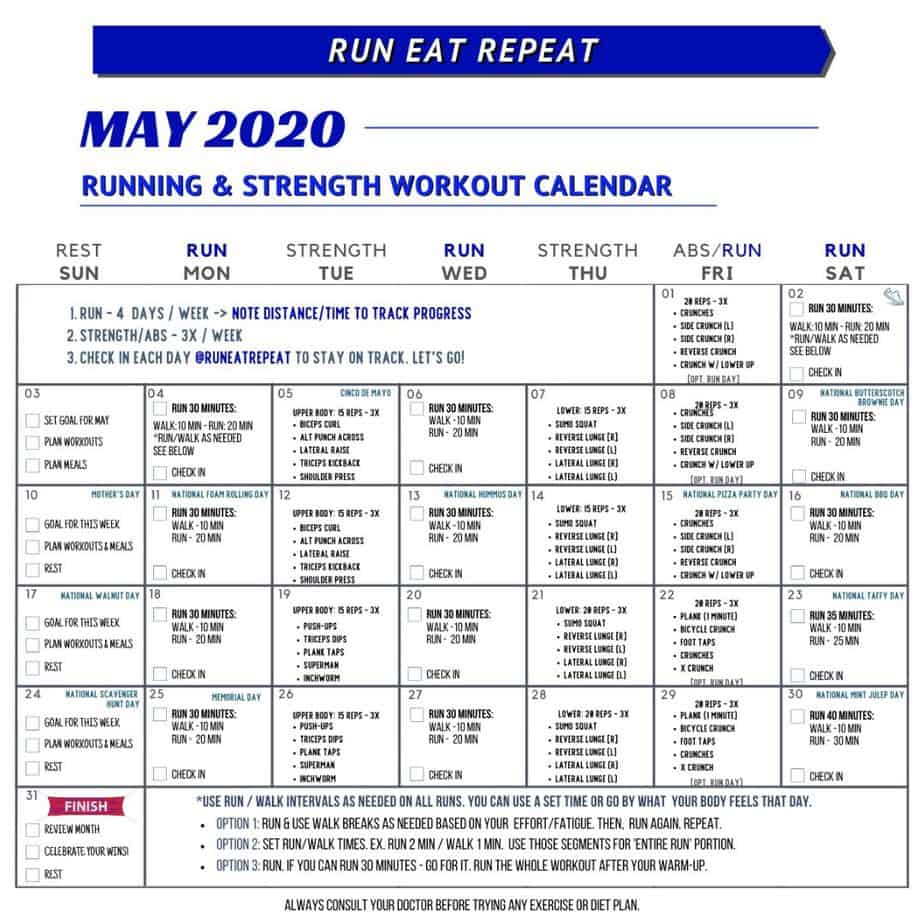 Keep Going with these:
You can get Running Tips, Training Plans, Recipes and more on RunEatRepeat.com
Always check with your doctor before trying any new diet or exercise.