How to start running for new or re-starting runners. Today we're talking about using the Run / Walk plan. It's the best way to get started or build up a strong base for running longer and faster.
You can use the Run / Walk time chart to find the best intervals for YOU. Then, use that as a guide and follow your running or training plan.
If you're using the Run Eat Repeat Monthly Calendar – you can use these intervals for the suggested runs. Check out the running / walking times in the chart and the information on fitness level to choose the best combination for you.
How To Run with Run / Walk Intervals Chart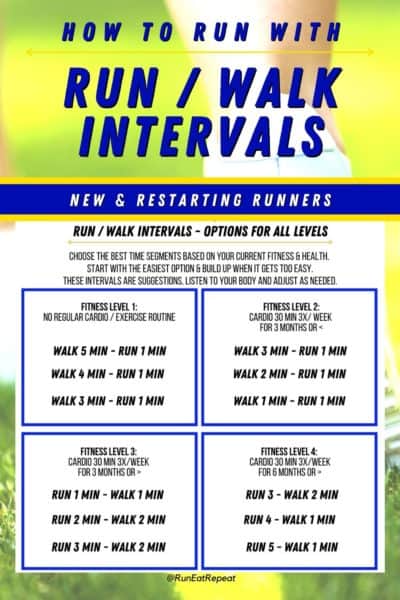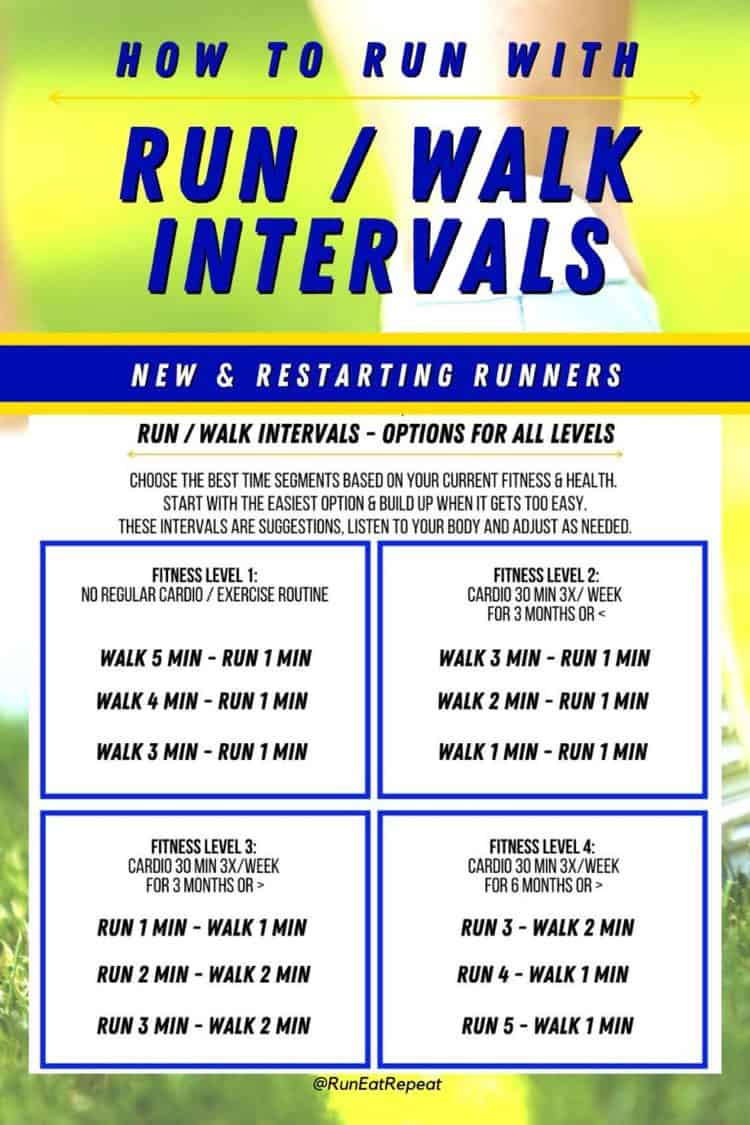 Why You Should Rethink Walking Breaks While Running:
A lot of people talk about walking breaks like a failure – but it's not. And you should think of walking breaks as a planned part of the workout.
When you're doing a strength workout there's often a certain amount of time to rest in between sets. And you can think of the walking segments as a planned part of your running workout.
And the 'why' is because if you have set times that you'll walk – you won't end up running too fast or too far right at the beginning and getting way too tired to finish the entire run strong. It's a planned way to pace yourself.
Once you build up your stamina to be able to run the entire workout you might not need to walk anymore. But if you are a new runner or a returning runner using a run/walk or walk/run plan can be a smart strategy to help you get there.
And remember – the mental aspect of running plays a big part in getting better. You should set yourself to feel good!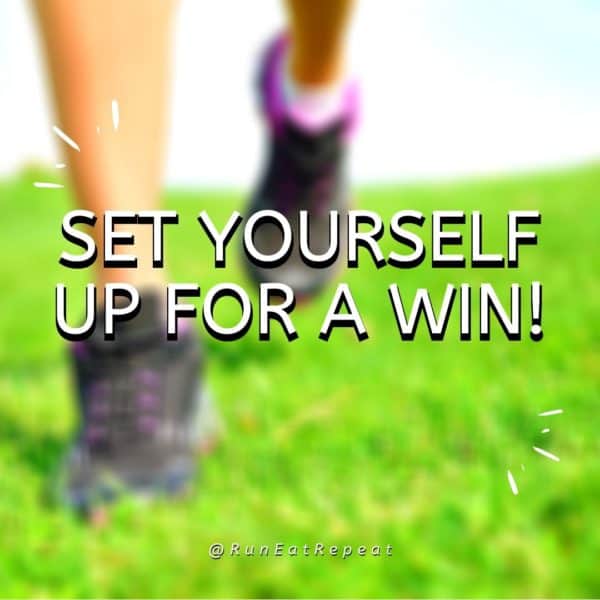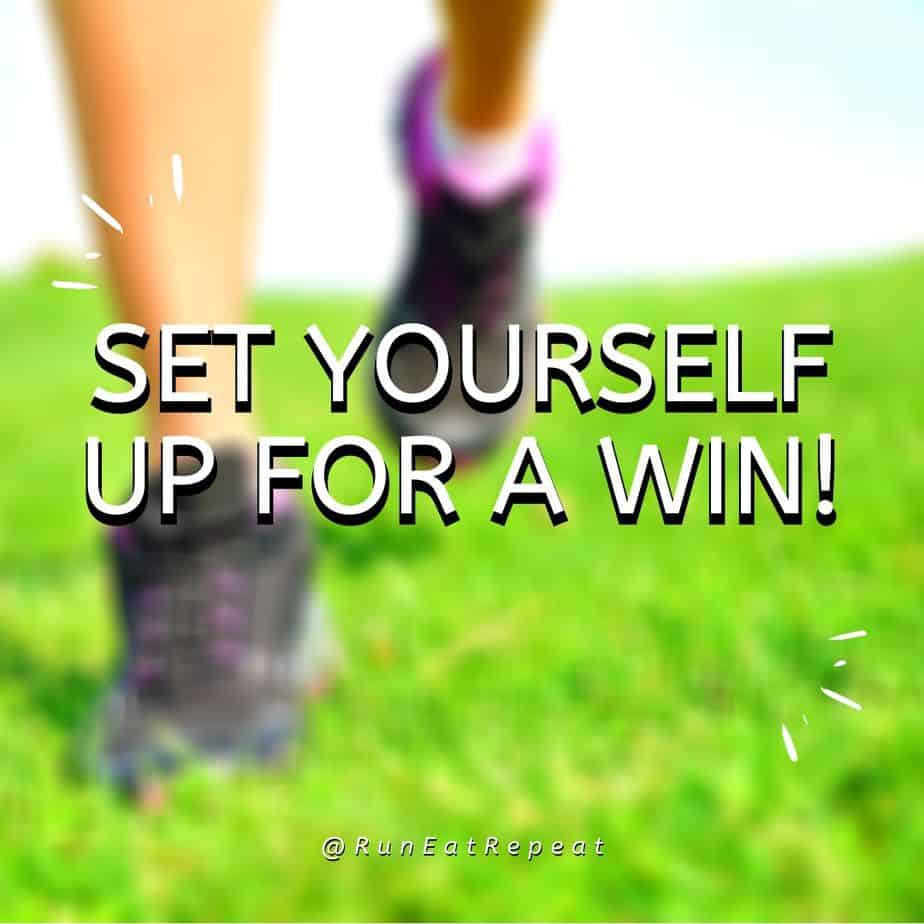 It doesn't feel good to expect yourself to run as fast or as far as someone who's been doing it everyday for the past 8 years. So starting off with a training plan that helps you build up your endurance and confidence will help you keep going and going and going.
Example Run Workout (30 Minutes)
Warm Up / Walk: 10 minutes
Run: 20 minutes – with intervals at 2 min Run / 1 min Walk
So the workout would look something like the list below (but adjust as needed):
1-10:00 Warm Up
11:00 Run
12:00 Run
13:00 Walk
14:00 Run
15:00 Run
16:00 Walk
17:00 Run
18:00 Walk
19:00 Run
20:00 Run
21:00 Walk
22:00 Run
23:00 Run
24:00 Walk
25:00 Run
26:00 Run
27:00 Walk
28:00 Run
29:00 Run
30:00 Walk
Run / Walk Interval Times
I'd start with the lowest running time interval for your current fitness. Remember the key there is YOUR CURRENT FITNESS and HEALTH. Be honest and patient with yourself about how often you workout on a regular basis right now and your health.
If it's too easy – use the next interval on the list for your next run.
If it feels good – stay there until it's too easy or you don't feel challenged. 
If it's too hard – walk more and run less. 
New Runners and Re-Starting Runners
The Run / Walk Method works for new and returning runners. Before you start – take some time to really be kind, curious and honest with yourself about your current fitness and health. Note anything relevant like – health and injury history, how much you've been working out recently, how active your life is outside of working out, etc.
Run / Walk Time Segments are suggestions to give you a starting point. If they're too hard or too easy – do what works for you.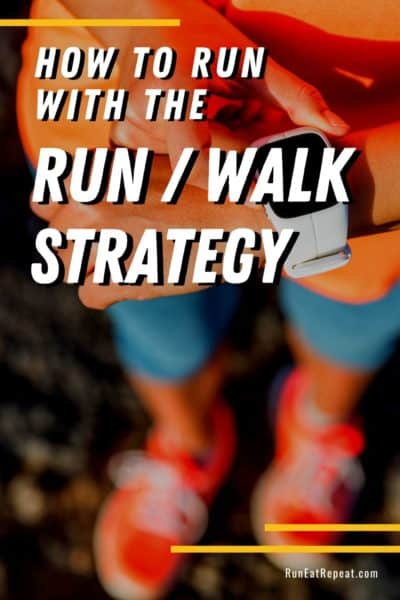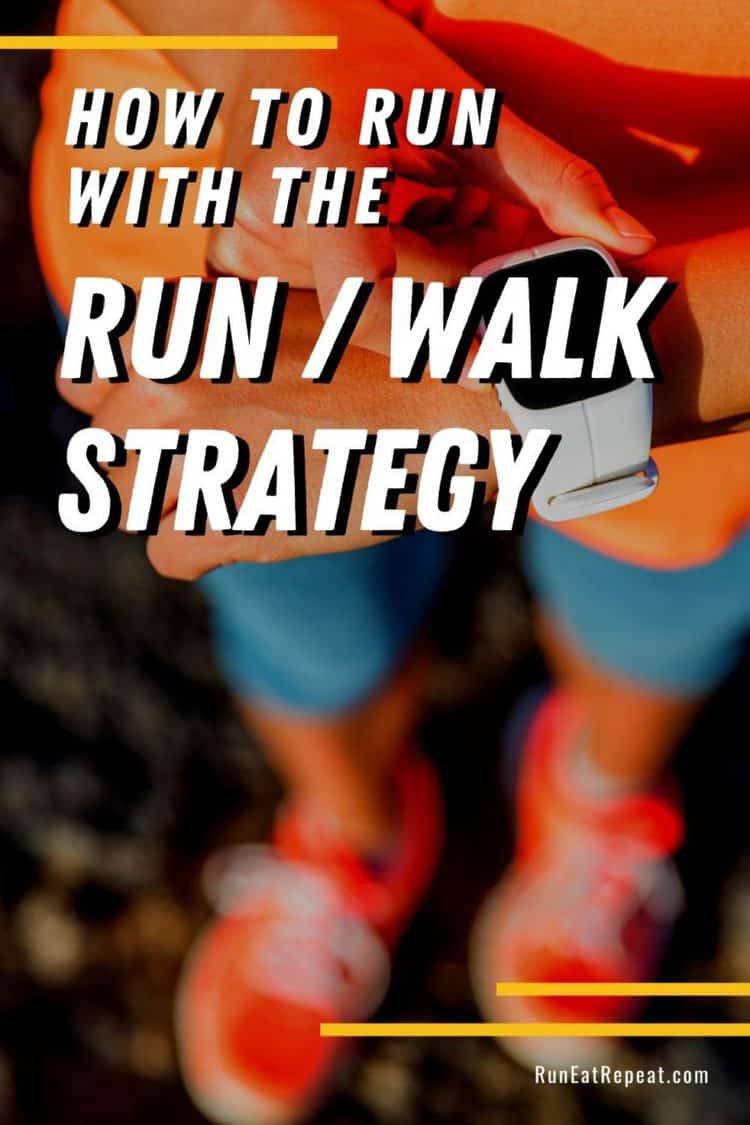 Running and Walking Options for All Levels
Level 1 – New Runners and Re-Start Runners who are healthy / cleared to run: But haven't been working out on a consistent basis the last 3 months.
Level 2 – New Runners and Re-Start Runners who are healthy / cleared to run: Have been doing cardio at least 30 min / 3x a week for less than 3 months.
Level 3 – New Runners and Re-Start Runners who are healthy / cleared to run: Have been doing cardio at least 30 min / 3x a week for more than 3 months.
Level 4 – New Runners and Re-Start Runners who are healthy / cleared to run: Have been doing cardio at least 30 min / 3x a week for more than 6 months.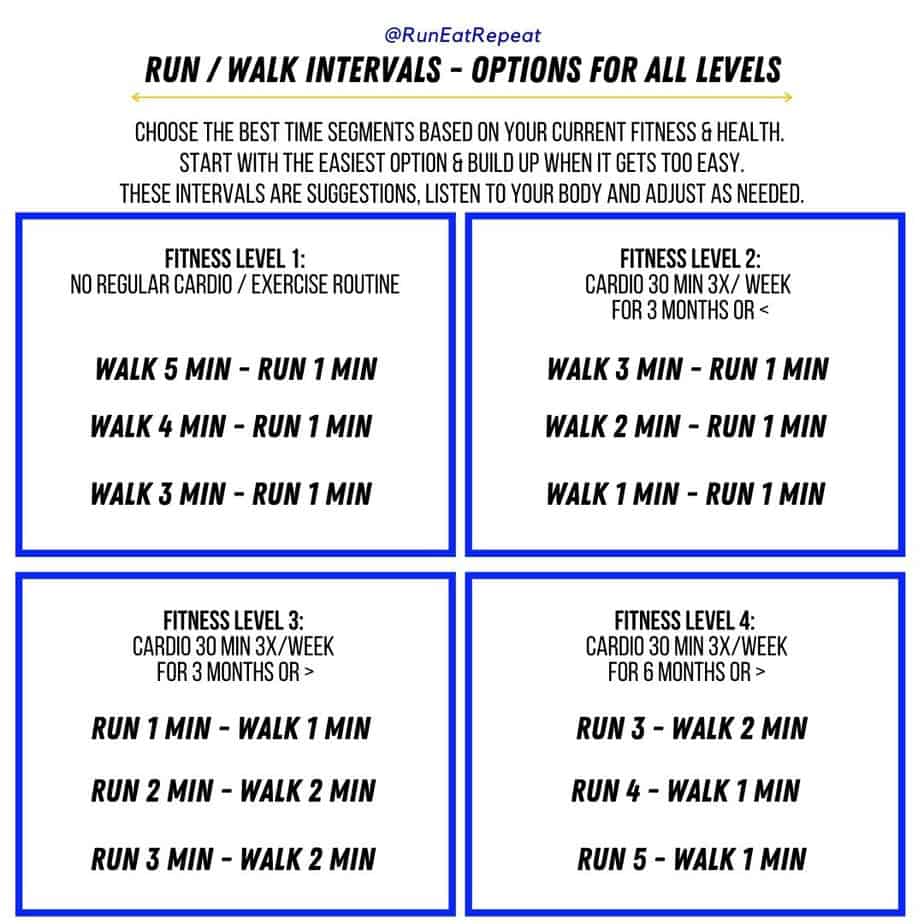 Do you have to run the whole time?
No. You can use the run / walk strategy for all the runs, all the time. You don't have to build up to be able to run the entire way through (unless you have a time race goal that requires it).
And if you want to be able to run a 5K without walking or run another distance and be able to say you ran the whole thing without walking – using the run/walk approach is a great way to build up your fitness and endurance to get there.
The beauty if running is that you're only competing against yourself. (Unless you're a professional runner and winning races is how you actually pay your bills and make money to feed your dog. Which in that case – you should hire a professional one-on-one running coach to guarantee a first place win so you can use that money to get Fido a chew toy too.)
Where was I? Oh, you can use the Run/Walk intervals for a few weeks, few months, forever or some variation of that as you build up your fitness and want to run more or get faster. But it's totally up to you.
If you don't have it yet – get the MAY 2020 CALENDAR FOR RUNNERS HERE!
Update: The May Running and Strength Workout Calendar is no longer available, but you can get the free Run Log below.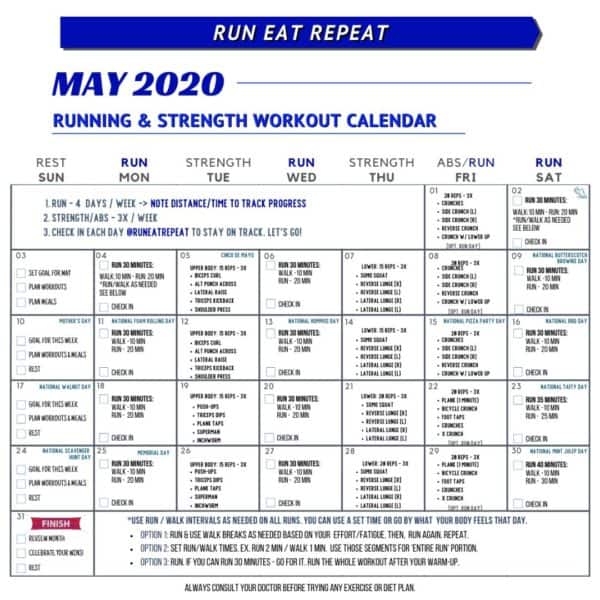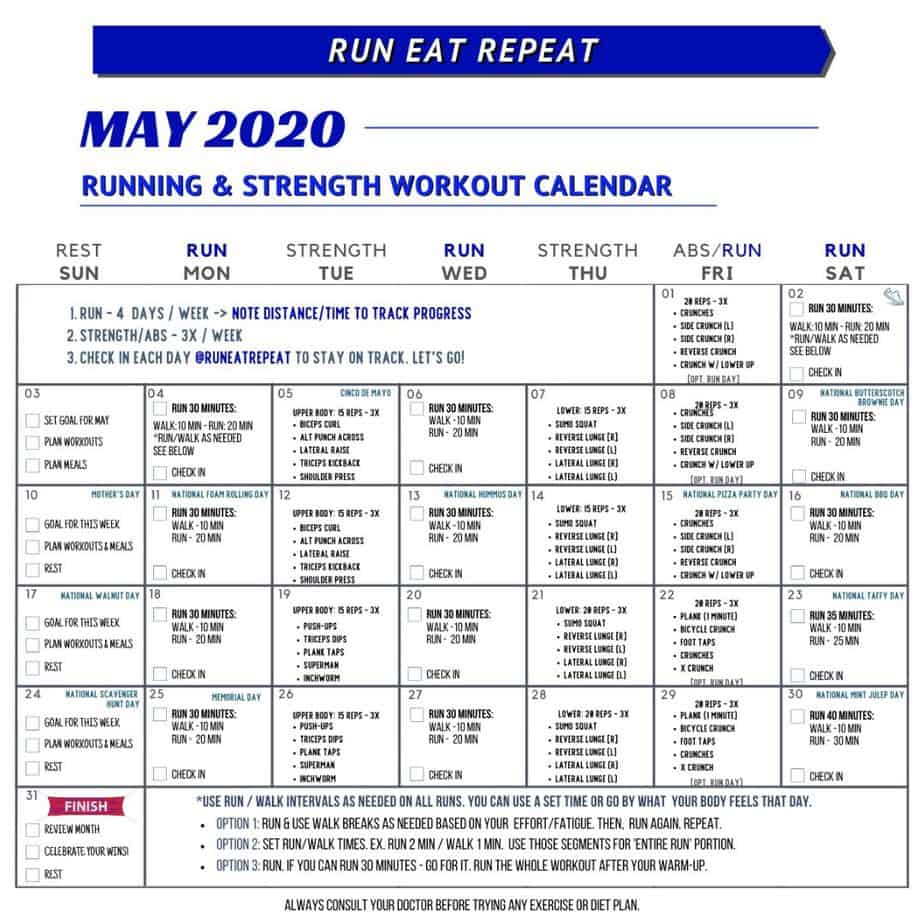 Always check with your doctor before starting any new diet or exercise routine or plan. 
Complete this form to get your Running Log:
Keep Going with these Running & Eating posts:
Tag

@RunEatRepeat on Instagram

with your workout to stay accountable and connect with others!
And get more tips, recipes and training plans at RunEatRepeat.com