Everything you need to know to Train for and Run  a Virtual Race – PLUS How to Find and Run a Virtual Race

What is a Virtual Race:
A virtual race is a race that you can run (or walk) anywhere (most of the time around your own neighborhood). You get to choose the location, route, day and time! Then, you run your own pace and check in online to make it official and receive your medal.
Everything is done virtually so you register for the race online or via an app, train for the race yourself, run the race and check in with the race organizers to have it recorded.
There are tons of different types of virtual races! The dates and run distances vary, just like traditional races. But there's also a lot options you can choose from regarding the 'perks', swag, training, community and more. Along with this – prices for virtual races can vary a lot too.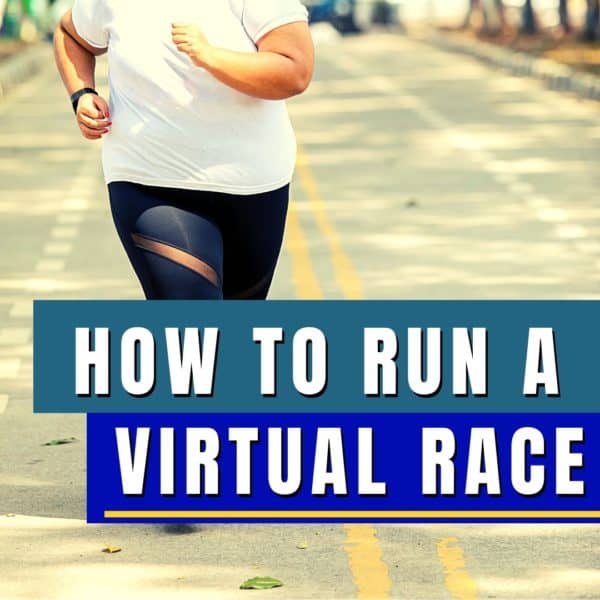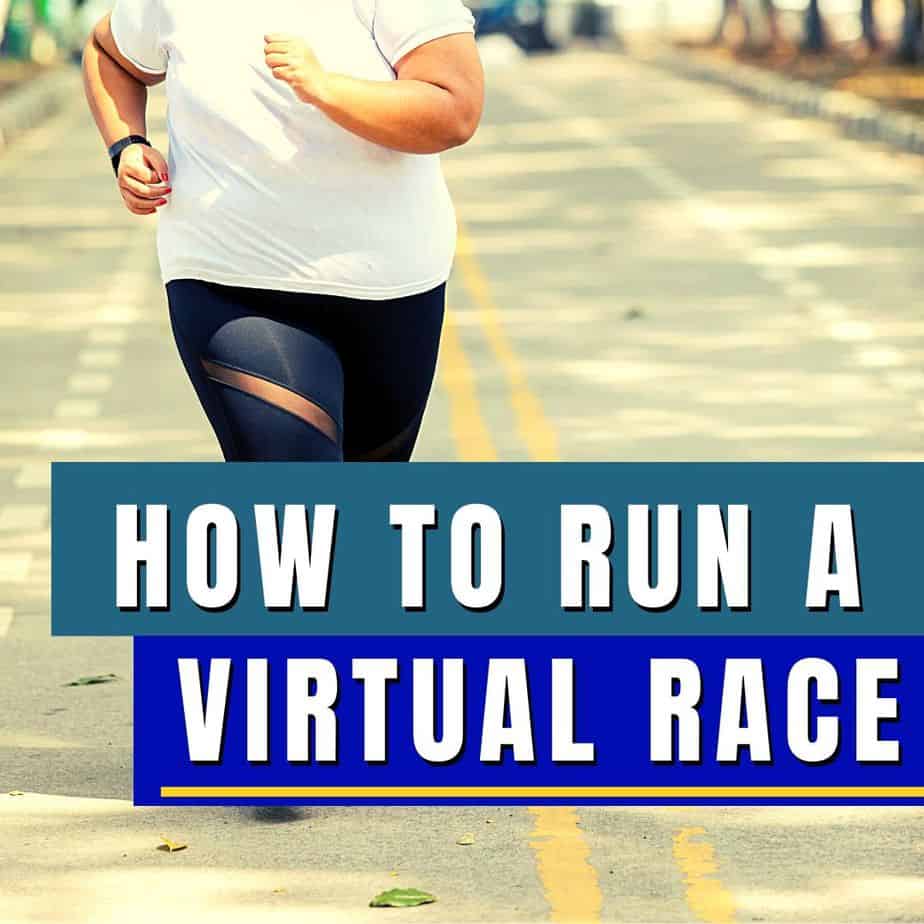 How do you Run a Virtual Race:
Choose the virtual race you want to complete. (See below on How to Find a Virtual Race)
Register to make it official.
Note any of the 'Rules' required to complete the race and receive your medal or swag.
Choose your Race Date and WRITE IT in your calendar.
Find a Training Plan that will prepare you to run the race.
Train hard.
Have fun!
Run the Virtual Race!!
Report the required information to the race organization to make it official and get your medal (or finisher's swag).
NOTE: Listen to the Run Eat Repeat Podcast episode series on virtual races for more!
We're talking about 7 Steps to Train for a Virtual Race and 7 Tips to Run Your BEST Virtual Race!
What's the Best Virtual Race for YOU?
The great news is – there are so many options! You get to decide which race, distance, date and the 'perks' you want. Perks are things like a race shirt, printable race day bib, medal, finisher's certificate and other running swag.
The more perks – the more expensive the race. So how much it costs will depend in part to what you want with registration.
Things to consider before you sign up for a Virtual Race:
Race Organization – Do you care if it's local? An old company? A new company? A traditional race that's turned virtual?
Race Distance – How far is the race?
Race Date Time-frame – Most virtual races give you a time frame during which you must complete the race distance. This can be anywhere from 24 hours to 8 weeks.
If you need time to train and plan for the race – choose a date that gives you enough time to prepare. If the weather might be extreme around the time you're planning to run – choose a race that gives you some cushion to complete in case you need to switch it.
Rules – A lot of virtual races just go by an honesty policy where you are trusted to finish the distance based on registering or you report back with your completion time – without needing to show any proof.
But there are also races that require you to show proof via a gps running watch time or running app. If you don't have or use these tools, you might want to avoid choosing a race that requires it.
Do you need to check in to verify that you completed the race? Is it assumed you'll finish – so no follow up after registration? Do you need to use a running app that tracks your run for it to be official? 
Perks – Do you want a printable bib? Do you want a medal? Do you want a shirt?? (Medals & shirts are mailed to you.)
Cost – How much is the race? Does any of the money go to a reputable charity?
Where do you find a Virtual Race to Run?
Traditional races that have transitioned to Virtual Races (at least for this year)
Race Listing Websites – There are national, international and local running websites with lists of races by date/location.
Virtual Race Websites – Some running companies specialize in virtual races. Their lists often just post virtual races.
Running Clubs or Groups – You can find a local group or club through Parks & Rec, Running Stores, etc.
Local Community Organizations
Social Media Running Hashtags – (Use #RunEatRepeat on Instagram to connect with others!)
Running Websites, Magazines & similar resources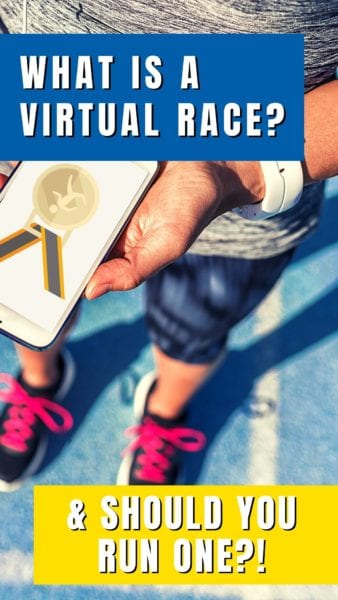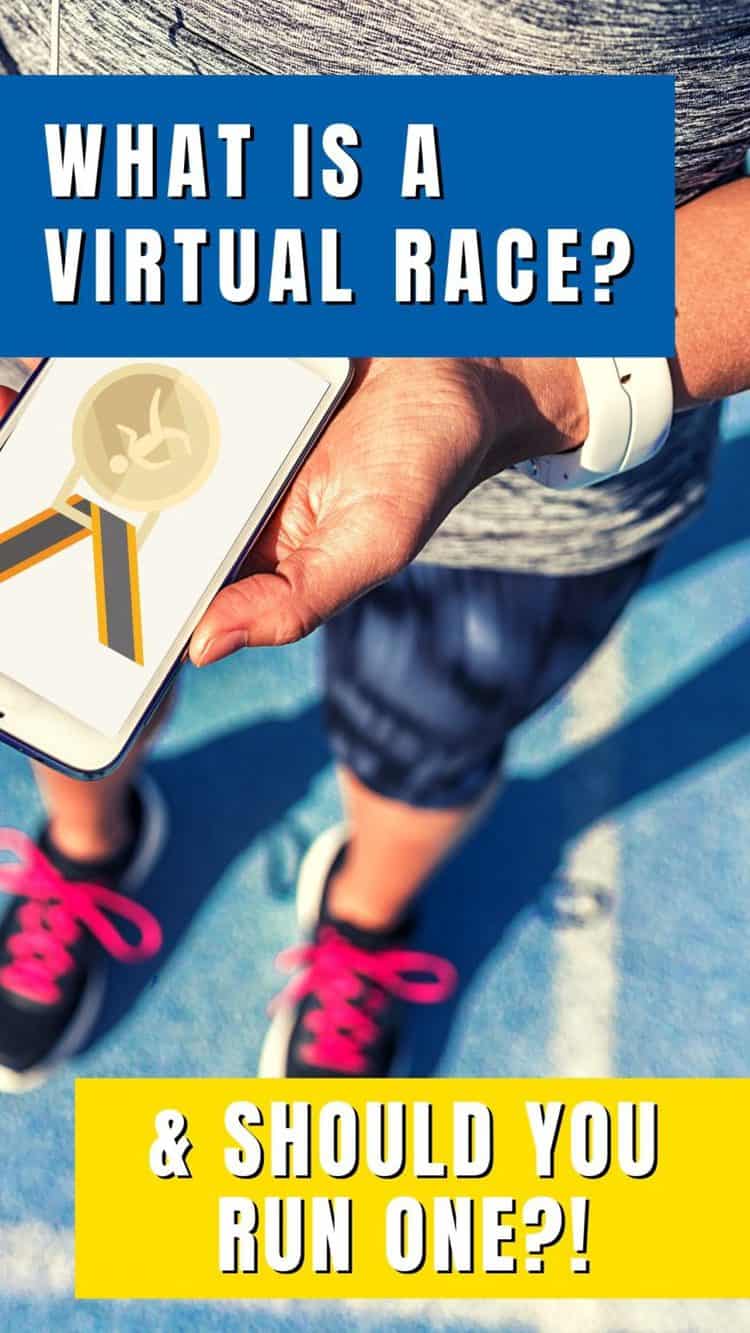 Why Should YOU Run a Virtual Race:
Virtual Races are a great way to create a goal for yourself that will challenge you to run better, faster, stronger – on your own terms. YOU get to choose the distance, date and location.
Run a race on your terms! It's a great opportunity to push yourself, train hard and run a race without having to worry about race day logistics.
Make friends! You can connect with other runners all over the world who are also running the same – or another, virtual race. It doesn't matter where you are located since we're all training virtually. There are millions of other runners out there training and racing from home that you can meet on social media to help keep you motivated and accountable.
Save money! And virtual races are A LOT less expensive than traditional races. So you'll save a lot of money on race registration fees (that you can spend on other important things like donuts and new running shoes)!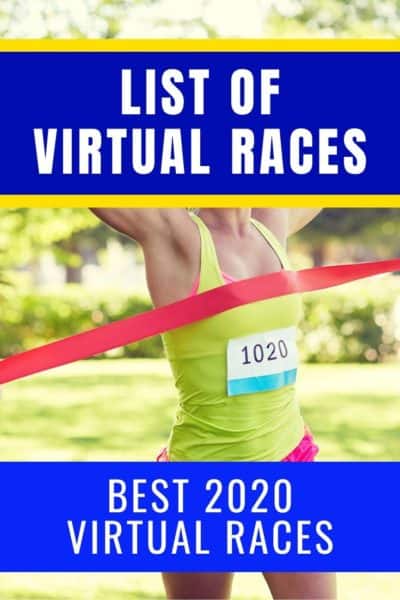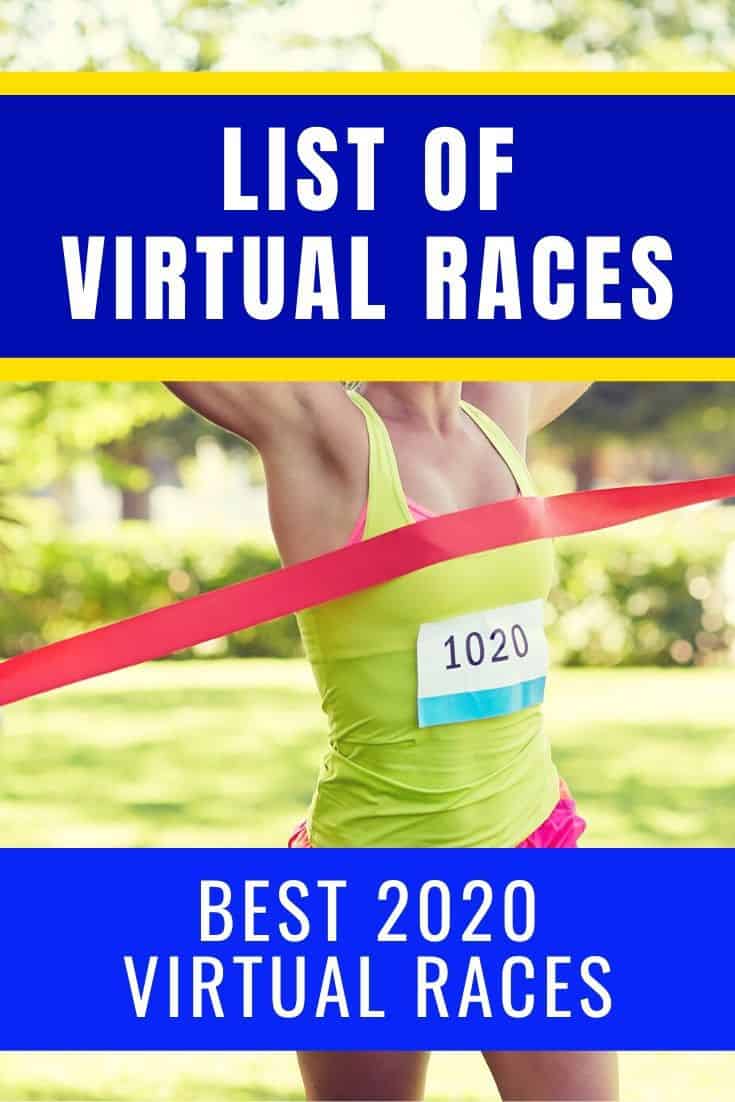 If you want to run a virtual race – check out the: VIRTUAL RACE LIST PAGE to find the best virtual race for you.
We have a list of virtual races with medals, virtual races with t-shirts, free virtual races and more!
More Virtual Race Tips:
Listen to the Run Eat Repeat Podcast episode series on virtual races for more! 
Follow @RunEatRepeat on Instagram and use hashtag #RunEatRepeat to check in with your workout everyday.
Stay accountable! Motivate others. Have fun!!  Let's go!
Keep Going with these: