Hello! Yesterday I made some peanut butter protein bars that came out great so I'm sharing the recipe. I love when I create a healthy snack that I can make again since I have all the ingredients at home already.
They can be made gluten free and vegan if you use gf/plant protein powder.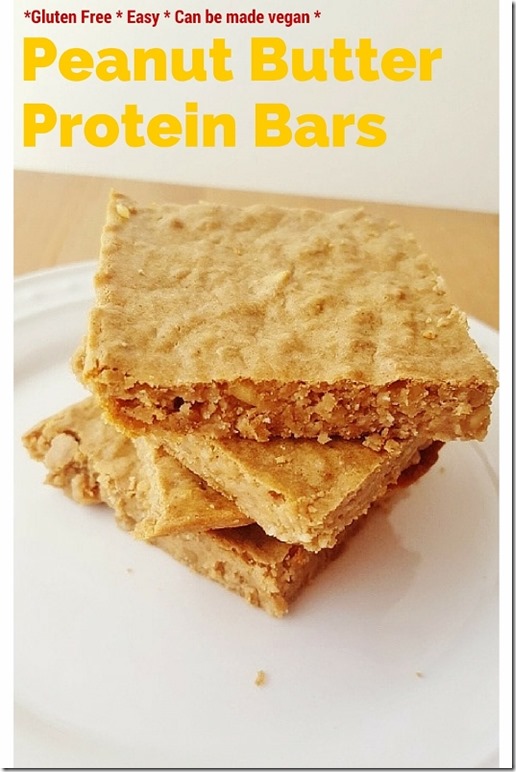 This morning I had a really good run. I'm also going to start the 21 day fix workouts to compliment my running for the next 3 weeks.
I tried out a few of the BeachBody workouts (there are so many options) and decided to start the 21 day series from Day 1 and do it all the way through since it's designed in a series (I was going to jump around).
One of the upper strength workouts made me perfectly sore last week, love that.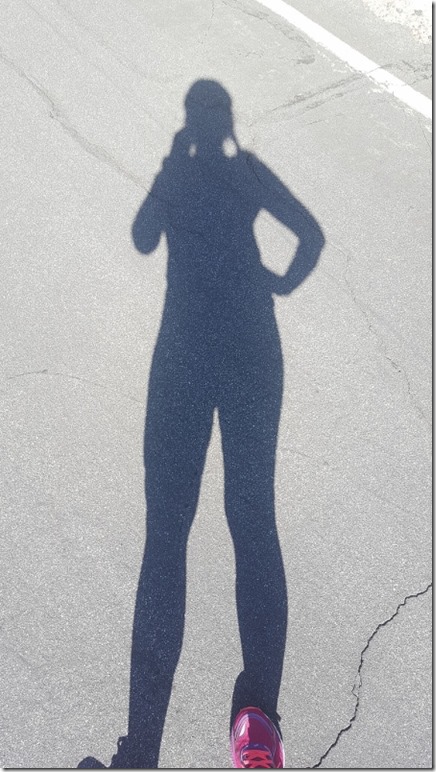 Now let's talk food, specifically those bars I made…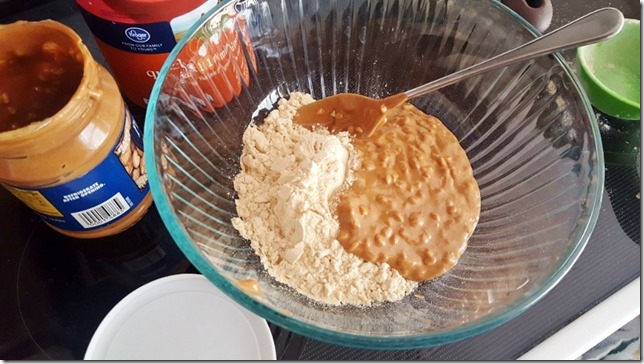 Peanut Butter Protein Bars Recipe
Ingredients:
1/2 cup peanut butter
1/2 cup oats (instant)
1/2 cup protein powder (vanilla)
2/3 – 3/4 cup almond milk ( to get to thick batter consistency)
1/4 cup honey OR maple syrup
1/2 tsp each: salt, baking soda, vanilla extract
Directions:
Pre-heat oven to 350 degrees. Combine all ingredients.
Pour into 8×8 baking pan sprayed with non-stick.
Bake for 20 minutes or until set.
Let cool and cut into squares or bars.
Refrigerate leftovers.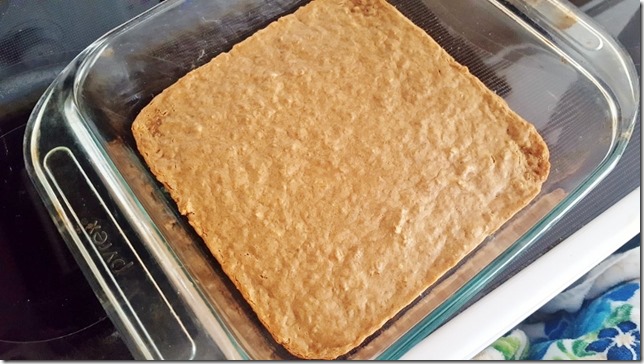 Tip: If they are not sweet enough put a little jam on them for a great PB&J style bar. I went light on the sweetener on the first batch and it needed a tiny bit of something. If your protein powder is on the sweeter side you will probably be good.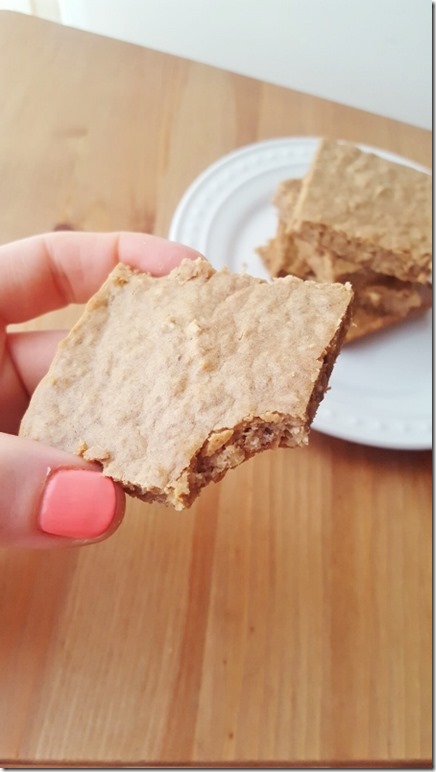 Question: What was your workout today?
More Running and Eating:
Easy Peanut Butter Cookies Recipe 
The Best Fall Protein Bars Reviewed