Podcast: Play in new window | Download
Subscribe: Apple Podcasts | Google Podcasts | Stitcher | RSS
Today I'm talking with Amanda from Run to the Finish. She recently had to face one of the biggest fears for most runners – whether or not to have surgery after battling a knee injury for a long time. She tried everything first – went to multiple doctors, researched other options and finally went under the knife.  Amanda left no stone unturned so this episode is super informative and inspiring because she's sharing where she is now in her running (spoiler: she's training for a race). Plus – we've both done a lot of the same races – including the Jerusalem Marathon so there's a lot of fun mixed into this one!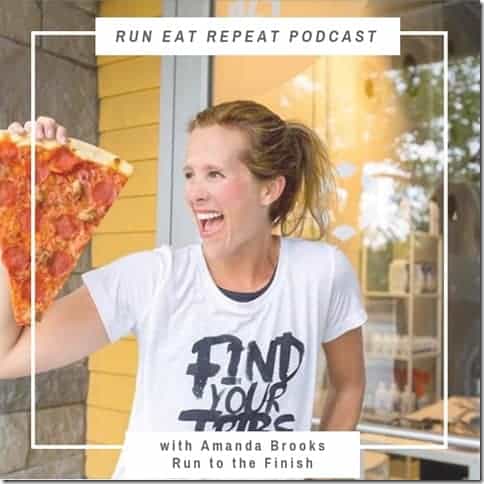 In case you're new here… I'm Monica a former chubby kid turned Health Coach and former sloth turned marathon runner. I started Run Eat Repeat to share my journey and I'm happy you're here!
Let's start with a warm up!
Warm Up:
I'm bummed about the delay on this episode. My fail 100%. But I have a ton of new episodes and interviews lined up! So if you have a question for a runner, running coach or other expert – ask!
And for a mini-update on things in RER-land…
1. I've been doing a lot of videos answering your Q&A on Instagram and a lot of people asked… Did you move??
I'm house-sitting and dog sitting for a friend. So I'm talking to you from his home office.
It's very fancy compared to my regular digs but sooooo hilly around here I drive somewhere else to run. But he has a home gym. So it evens out on the work-out front.
2. My boyfriend and I broke up. I've been getting a lot of questions on dating. So I'll talk about this soon… but in the mean time if you want to play matchmaker send noods.
*Noods as in noodles. I need carbs to get through this tough time.
3. Diego is HUGE and awesome.
Now let's get to today's interview…
Amanda Brooks from Run to the Finish
Amanda Brooks is the author of Run to the Finish.com. She currently lives in Colorado but loves to travel and run all around the world. Recently she battled a mystery running injury and exhausted all options to heal it… seeing multiple doctors,  doing physical therapy exercises, steroid shots, taking time off from running and finally decided to have surgery. It's been a long journey and she's sharing everything she's learned along the way…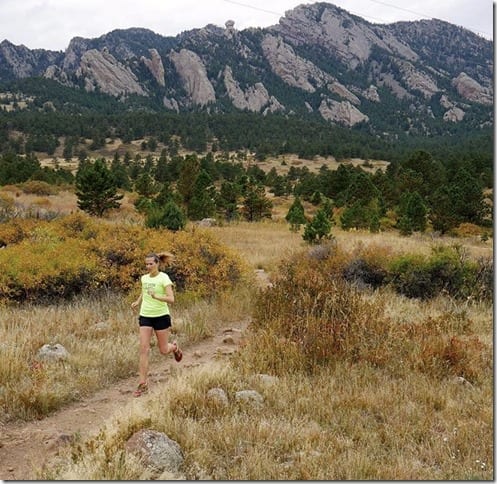 Amanda and I talk about…
How she got started running.
Her first half marathon. Was it a choice or did a friend think 'she's the only one crazy enough to do it'?!
Traveling and Running – her favorite races all around the world! She's quite the traveler!
How she injured her knee… doctors couldn't really find the issue and she never got a formal diagnosis.
All the different things she tried to heal and get back to her running goals. It was months of seeing different doctors, researching options, considering new methods, exercises and more.
The decision to have exploratory surgery and how it went. The process to come back after surgery.
How her knee is doing now and if she can run again.
Her current training plan and what's next for her fitness goals.
And more!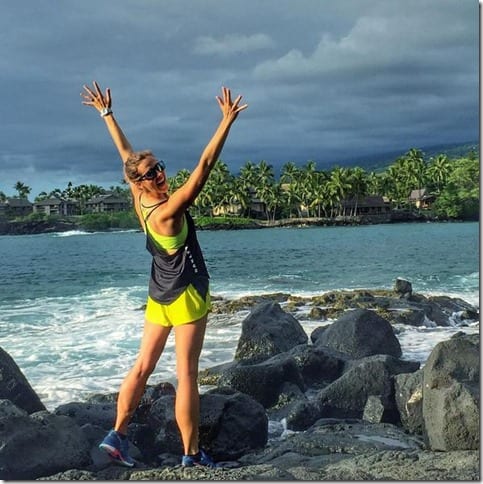 Contact Amanda at Run to the Finish.com
I hope this episode is super fun and informative! Since we mentioned one of my favorite races – the Jerusalem Marathon – here are some of my highlights posts from it…
What I Ate in Jerusalem and after the Marathon
Now it's time for the awards!
Awards for this week:
1. Becoming by Michelle Obama. Love. I want to talk about it!!
2. The guy who detailed my car and prayed for me.
3. Chocolate Chips
Got a Question or Topic Idea?
If you have a question or topic idea… tell me!
Email: [email protected]
Call: 562 888 1644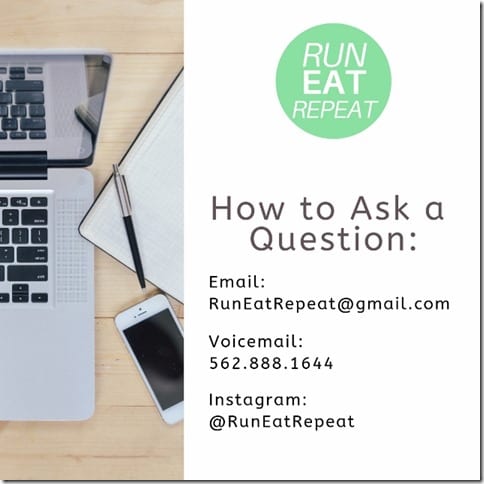 Take a screenshot or selfie and tag @RunEatRepeat on Instagram letting me know what you're doing right now! This is my favorite!!
Thank you for listening! Have a great one!!