I bought a Groupon for my trip to China months and months ago. It's somewhere I've wanted to go since I was a kid (I think I was inspired by some Sesame Street Big Bird in China movie).
Anyway. When the Groupon email popped up for the deal I jumped on it because it covered flight from LAX, hotels, several meals and a tour guide to take us to the highlights. I am NOT a fan of guided tours when traveling because I like to explore and do my own thing. I have never taken a group tour for this reason.
But, I didn't know how to speak one word of Mandarin and knew I couldn't try to even read the signs (unlike European countries where a language translation book could help you out of a jam) so I was totally open to a group tour to China.
And I'm so so glad I did it. This was a trip of a lifetime and the whole time I kept telling myself, "I'm in CHINA!!!".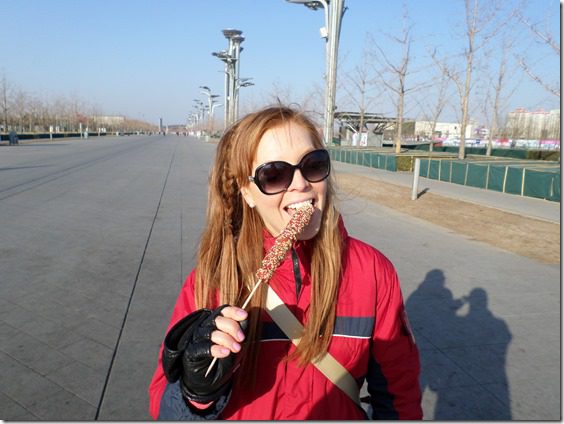 Before buying a Groupon trip I would suggest checking the tour operator's website. Checking TripAdvisor for reviews of the tour / hotels / companies involved. Also, check flight and hotel rates to make sure it's actually a good deal!
This tour was a complete package that included flight, hotels, most meals and a tour guide with bus/flight included to each location. It was through ChinaTour.com. I am pretty sure it was the Splendid China trip.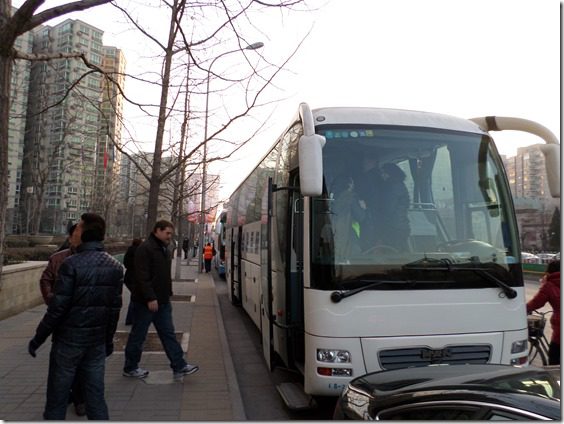 Beijing – we stayed at the Four Points by Sheraton in Beijing. It was a nice hotel, with an even nicer gym. Great customer service. Location was good, 5 minute walk to a big mall and the subway.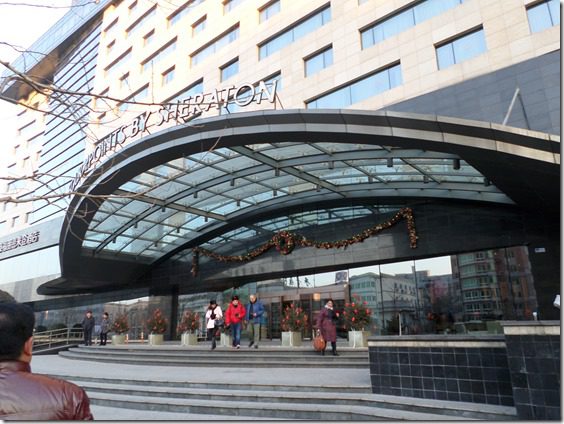 We ordered room service the night we got there (one of the few times dinner wasn't included) because we were exhausted after landing at 5am and exploring the Beijing zoo and Olympic stadium. It was great! That pumpkin is stuffed with flavorful mushrooms and the actual pumpkin was steamed well and delicious too.
The gym also had an amazing pool and great locker rooms! The one bad thing is most of the gyms didn't open until 6:30am or later. I actually managed to get this hotel to open early for me, but none of the others did. Four stars!!!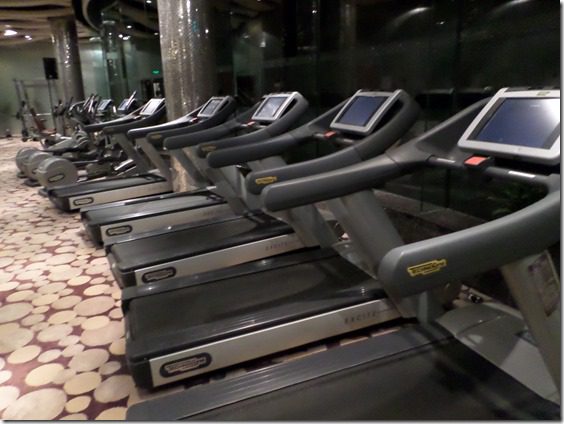 While in Beijing we explored the Summer Palace, Forbidden City, Great Wall of China and Snack Street. You can read those posts here:
China Pandas and the Olympic Stadium
Walking on the Great Wall of China
From Beijing we flew to Shanghai!
The next hotel was the Grand Metro Park in Jiangsu.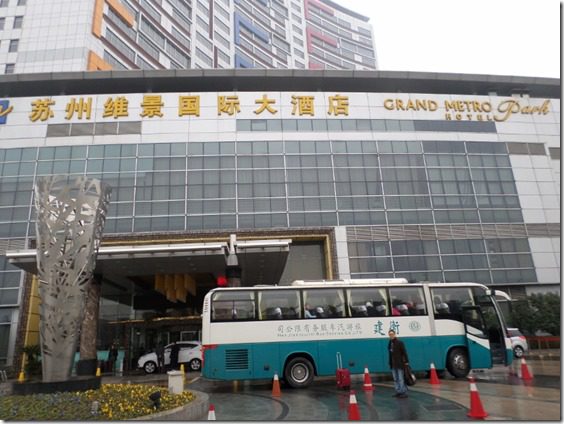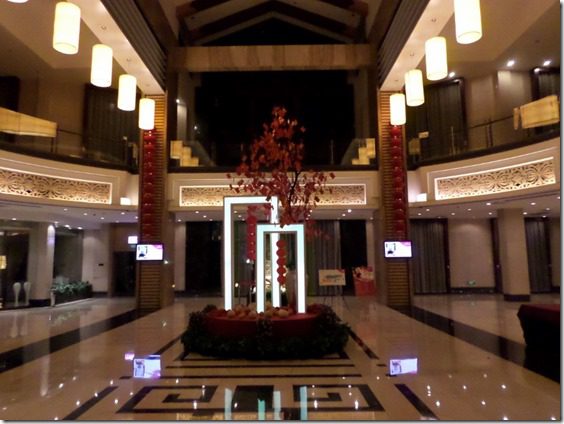 Our group was sightseeing, eating or traveling all day long. When we met the lobby each morning it was between 8am and 8:30am. We wouldn't get back until after 8pm every night and we were tired. So, I uploaded one blog post of the days events and relaxed as much as possible before the next day's adventure!
All the hotels offered wifi, but it wasn't always the best. It was free in the lobby of all the hotels we stayed at. There was a paid option in the rooms, but it wasn't very strong and would go in and out so I stopped buying it.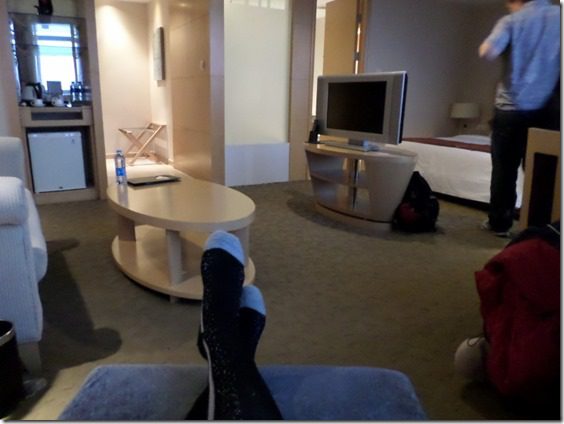 This was another night we had off on our own. We didn't speak any Chinese and outside of Shanghai that was really difficult. Most restaurants had pictures on their menu, some had English as well. But communicating with taxi drivers was very very difficult.
Tip: Make sure you have the name of the location you want to go and your hotel in the local language (which varies in different parts of the country). Our taxi driver did not recognize the English name of our hotel (we didn't  expect him to but dropped the card along the way).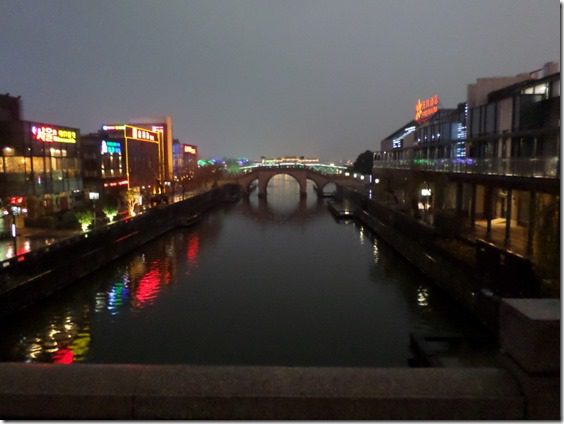 Breakfast at every hotel was AMAZING! I am a big breakfast lover, so this was a highlight for me. Every hotel had the breakfast buffet included with our tour. There were "Western" and "Chinese" options for breakfast.
The next hotel was the Crowne Plaza Hangzhou.
Tip: Check the weather at each location you will be visiting before leaving. Beijing and Shanghai are far apart with different weather!
The tour bus… was great. It probably fit 40 people and there were 26 on our tour. Plus everyone was very cool! We made friends with everyone super fast since you're on the bus with them, hanging out all day and all the lunches and dinners together were 'family style'.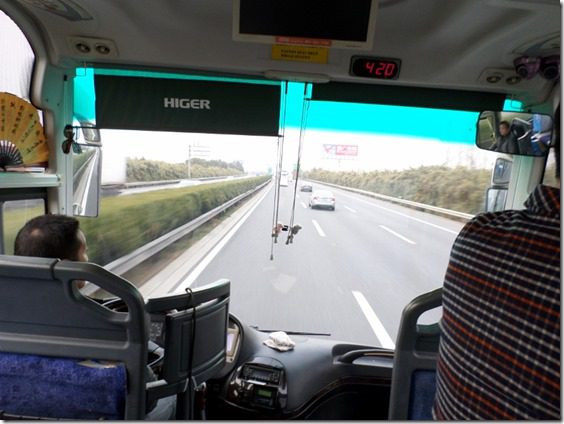 We stayed at the Renaissance in Shanghai. There are two Renaissance locations in Shanghai – make sure you get to the correct one!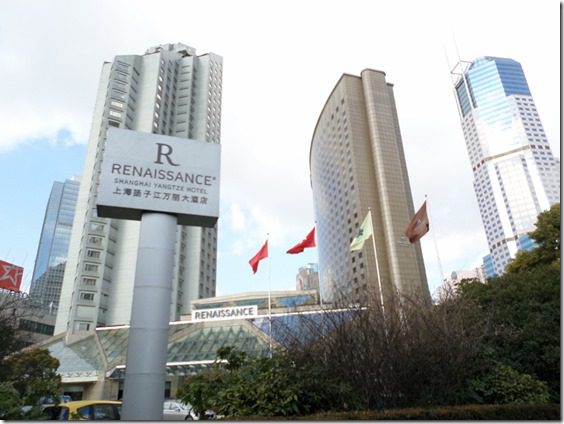 Running in China
I only ran outside once in China and that was in Shanghai. (I didn't have time outside of that.)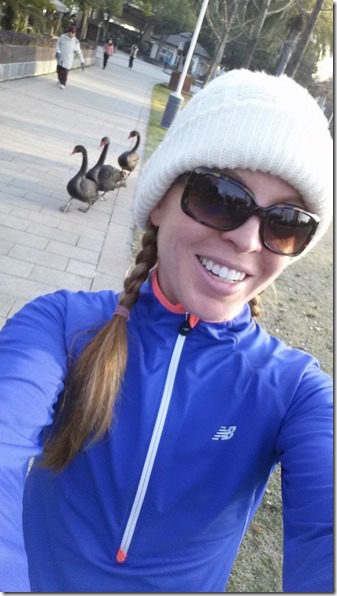 Luckily, our Shanghai hotel was the perfect location to run since it was near Central Park. This was the only location I saw other people (local Chinese) walking for exercise. There was also one other runner! Many people were also doing Tai Chi in the park (I saw a lot of Tai Chi in Beijing too).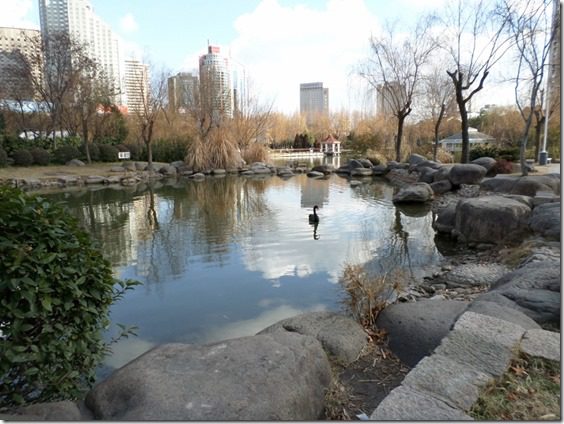 Before running in China you should check the air quality. This is the air quality index for Beijing.
I felt completely safe in Beijing and Shanghai and would have been fine running outside there by myself if I had the time and air was good. Unfortunately, the circumstances didn't allow that. But, the air quality was really bad in Beijing toward the end of the trip.
Questions about China from you
Q: How was it using Groupon? Was the trip as advertised? Would you recommend it?
A: It was super easy to use the Groupon. I had to call the company to let them know I bought it (versus doing it online) and from there it was easy interaction via email.
The trip was as advertised and I feel like the tour guides went above and beyond to share info and make sure everyone was accounted for and okay.
I would definitely recommend it.
Q: Even if you recommend a tour group, do you think you would have been fine traveling without one? Like just you and the husband
A: For anywhere in Central America or South America or France/Spain/UK, Yes. But, the language barrier would have been difficult to overcome without the tour group. It would not have been impossible, but we wouldn't have been able to see as much because it would have taken a lot longer to get places and communicate. I think it's super safe, that's not the issue at all. It just would have been frustrating and time consuming if you don't speak a work of the language.
(I've traveled through Costa Rica, Panama, Paris and more without a guide.)

Q: What should I eat in China? How do you keep it safe in terms of eating?
A: I heard and read NOT to eat uncooked vegetables or fruit that is grown in the ground for safety reasons. I'm not a doctor or scientist so I just tried to follow that advice rather than question it. I wasn't super religious about it, I did have a few bites of lettuce at one restaurant and something else I can't remember I'm sure.
Our tour guide didn't suggest we eat the weird food at the Beijing snack street, but I wanted to experience it so I chose to eat a silk worm and squid.
I LOVE Chinese food. LOVE. So I really enjoyed all the meals. I tried everything at first and then gravitated toward my favorites. Toward the end of the trip others in the group were 'sick of' Chinese food and even got Pizza Hut at one point. Not me. I loved every meal.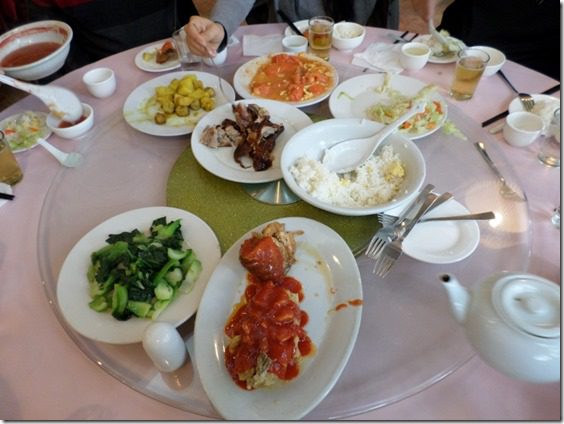 There were two vegetarians on the trip. Since we were eating family style and not ordering (there were a bunch of different dishes the restaurants would bring out) they would point out the vegetarian dishes to us. It would NOT be easy to be a vegetarian on this trip. That was really surprising to me. More on this later because it deserves it's own post.
Question: Do you have any questions about the food in China?