Hello! So I recently went to put on eyeliner and realized… I forgot how!
It has been so long since I've used liquid eyeliner I made a mess and it did not look very good. But this is a Good News / Bad News situation!
The Bad News is…
Yes, I don't know how to do eyeliner anymore. It's not like riding a bike. I forgot! It might be over a year since I've done eyeliner!! So it was messy, uneven and squiggly.
The Good News is…
One of the reasons I haven't been doing eyeliner is that my new favorite mascara makes my lashes look so thick at the base I haven't felt it was necessary.
(The other reasons include: I'm messy, I'm always running late and don't have time, laziness, a sense of sadness/hopelessness that I should talk to a professional about and the fact that I often lose them or forget to put the cap back on and they dry out.)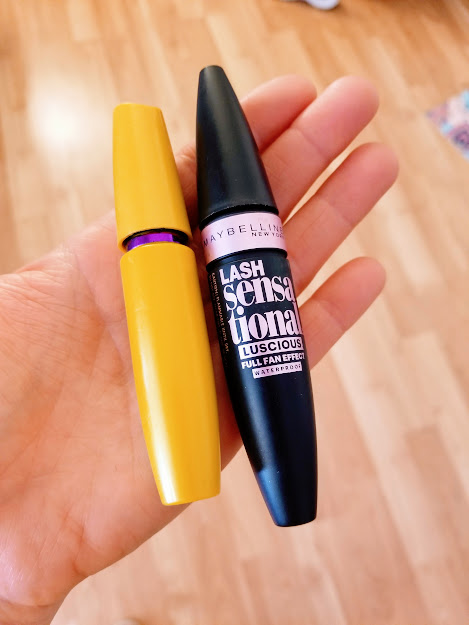 The Best Mascara for Long Thick Lashes Review:
So I have an amazing Mascara to tell you about and it might be replacing my old favorite which I've recommended for years. And I'm sharing a short video with my thoughts on it…
So my usual go-to mascara is Maybelline Volum' Express Colossal Mascara – I like Glam Black
I still use it and recommend it! I think it's a great day time mascara or night time if you put on a few coats.
But the new mascara I've noticed is great to making my lashes look super thick and helping to define my lash line (so I didn't feel the need for eyeliner) is:
Maybelline Lash Sensational Luscious Mascara – I like Blackest Black (sometimes I use waterproof, it depends on what I'm doing)
Note: A lot of the Maybelline Mascaras have the similar names so make sure you're getting the right one. There are similar looking tubes that also work… but I don't like curved brushes for mascara so those don't work for me. But figure out what works for you 🙂 
Try The Best Mascara for Long Thick Lashes here:
Check out ALL My Make-Up Favorites here –> Make Up I Use Daily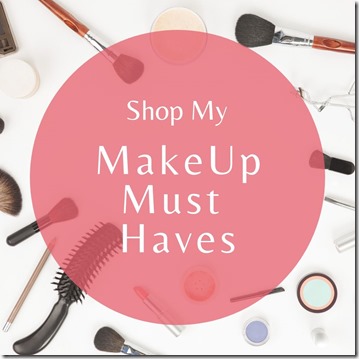 Keep going with these:
Jessica Simpson's new book – Review!
The Best Running Gear Hack to get ready faster
Tips to Help You Get Through a Divorce or Break-Up
This post is from RunEatRepeat.com 
Follow @RunEatRepeat on Instagram here.
And listen to the Run Eat Repeat podcast in iTunes //  Stitcher  //  Spotify or your fave podcast app!