Hola! How's it going?
Run: I started my day with 10 miles. Just like I like it.
Eat: Breakfast – Oatmeal Pancake.  (With a big side of eggs not pictured.)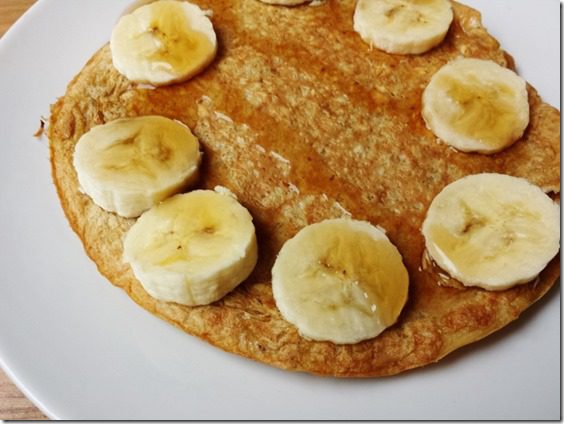 This is another 'easiest recipe of your life' option! It's my two ingredient pancake!
I couldn't stand the look of my nails for one more second so I made a quick trip to the salon during lunch today. Then, I stopped for a Sonic Sparkling Water. I am obsessed.
Yesterday after I was done making the 7 layer dip I wanted something sweet. I have a massive jar of Nutella from a Christmas present and instead of just sticking a spoon in the jar for the 26th time I decided to bake something with it.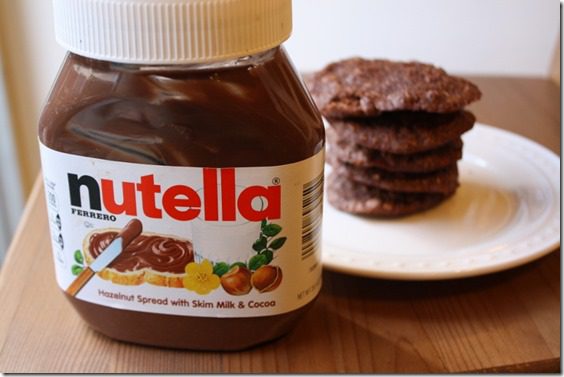 I made up this super easy and delicious treat as I went along and it turned out great! They're not super sweet, almost darker chocolate-ish.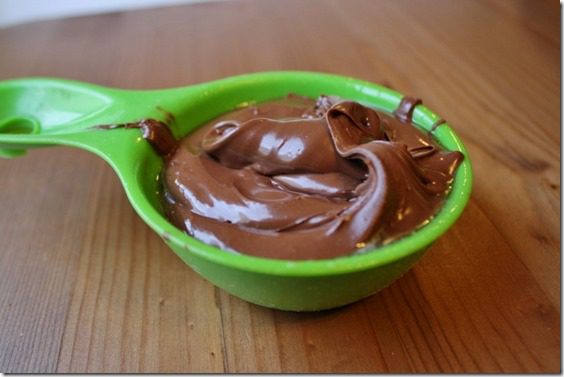 Bonus Tip: Spray the measuring cup with non-stick and the Nutella slides out easier.
Nutella Cookies Recipe
Easy. Gluten Free. Delicious.
Ingredients:
3/4 cup Nutella

3/4 cup flour (I blended 3/4 c gluten free oats into flour)

1 egg

1/2 tsp each: salt, vanilla extract
Directions: If you don't have flour blend 3/4 cup oats into flour in a food processor or blender. Mix all ingredients. Place in fridge for 10 minutes if batter is too runny. Drop by the spoonful on sprayed baking sheet.
Bake at 350 degrees for 10-14 minutes or until set. I made a batch without the vanilla extract one time when I didn't have it (read: was too lazy to really look) and it worked fine.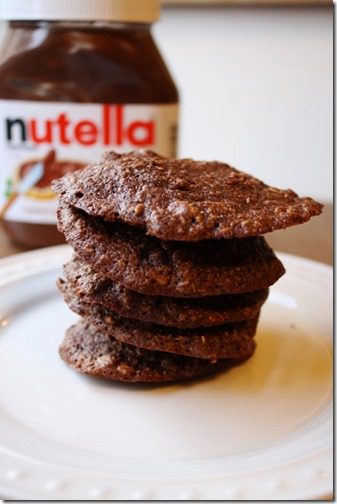 Don't have Nutella?
You can try my super Easy PB Cookie Recipe!
Remember when I ran RnR NOLA last year? Well Run Rock N' Roll asked me to put together a list of the BEST things I did that weekend. Check out – 5 MUST Dos in New Orleans
Question: Nutella.
Love it? Hate it? Want to bathe in it?
Run SMART Goals
Fill out this form to get the SMART Running Goals worksheet to your inbox!