Podcast: Play in new window | Download
Subscribe: Google Podcasts | RSS
Hello! Today I'm answering my #1 most asked running gear question – What running shorts are you wearing? Where can I get them? And I'm touching on a few other super popular questions on running like how many miles a week I run and my strength training routine.
If you have a question for me – ask! That's what I'm here for! Well, I'm here to party but I'm also here to answer your running and food questions…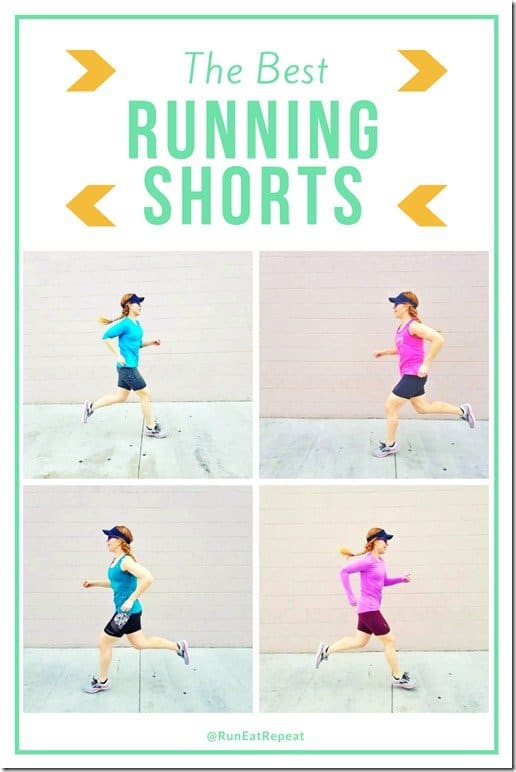 In case you're new to this lil ol' website / blog / social media situation – I'm Monica Olivas, a red-headed Mexican on a mission to run a lot, eat a lot and talk about it a lot here and on RunEatRepeat.com. I started that site as a journal to remember my first marathon training journey – and never expected anyone to read it. Well, a few people did! And then a few more did!! And now it's a huge online community of people who love/hate running and love/like eating! Welcome!
Warm Up:
– I touched the Queen Mary!! I can't believe I've never run the route all the way to the boat before!! … I ran with Steve this weekend – Coach Steve from the Sole Runners.
He was on episode 72 – What to Eat During a Race or Long Run
I gave Coach Steve a really hard time about the ol' bait and switch run. But it was the best and I feel really motivated to start training for a race.
– If you have questions for Coach Steve or want any specifics on his big BQ let me know and I'll have him back on the show!
– Next races… still need to register and plan but that training run really helped my confidence. I'm probably running the Lexus Lace Up Races and a few others through the end of the year. Use discount code RER10 to save on registration!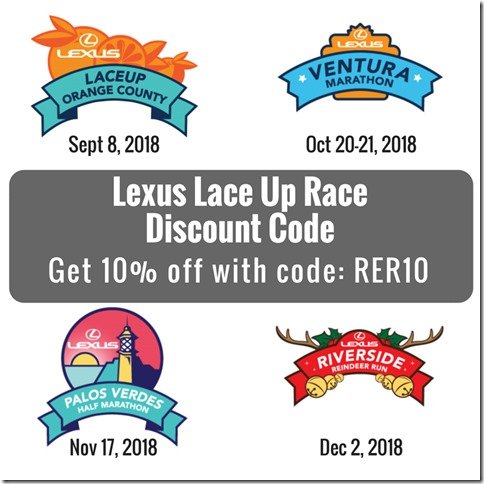 – I'm finally ready to move. It's been in the back of my head movies for a year and I'm going to set a date to list my place so I have a deadline to do everything I need to do.
– I kinda want to rent a beach house for a week or long weekend somewhere around SoCal… but I've never used Air B&B before. Is that better than kayak? Other recommendations??
Now let's talk running questions!!
My most frequently asked questions about running and eating are:
– What running shorts are those?
– What running shoes do you wear?
– How many miles do you run a week? (Do you do other cardio or cross-training?)
– What's your strength training routine?
– How do I incorporate strength training into marathon training?
– What's your favorite race distance?
– When is your next race?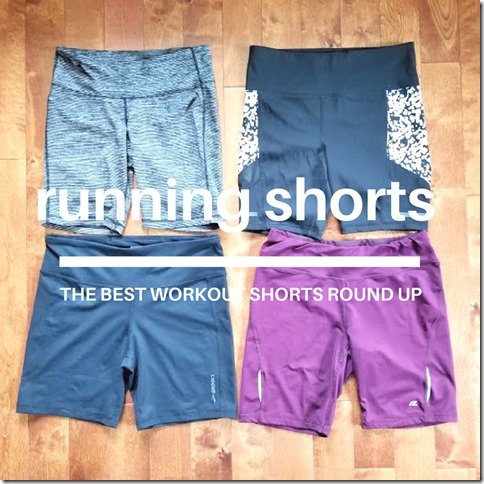 And today I'm addressing that first question on running shorts. Here are my favorites and some tips on how to find the best pair for you!
The Best Running Shorts – no chafing, no thigh rub, run faster, laugh harder
One of the most common questions I get on the blog, Facebook and Instagram is… some variation of
What running shorts are those?
Where do you get those running shorts?
What shorts are you wearing to run?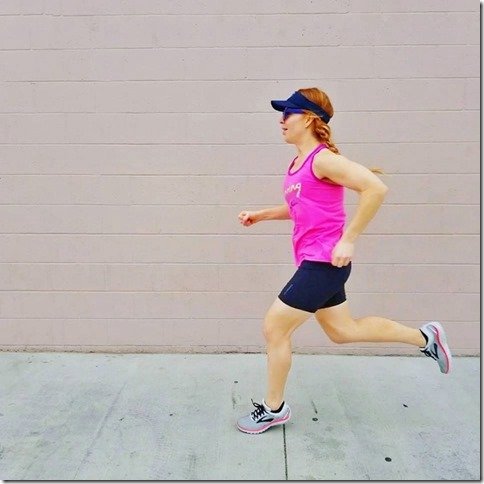 So here's a list of my favorite running shorts. These are all great options to avoid thigh chafing or as some like to call it chub rub. Check out the links below for more info on each option.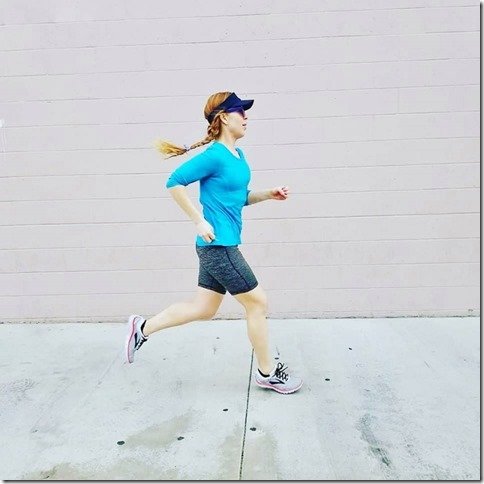 List of the Best Long Running Shorts:
Road Runner Recharge 6" shorts – these are too short for my preference, I usually wear the 8 inch length version.
Adidas Techfit 7" Running Shorts
Brooks Green light Tights 7" inch shorts 
Baleaf Women's High Waist 8" Shorts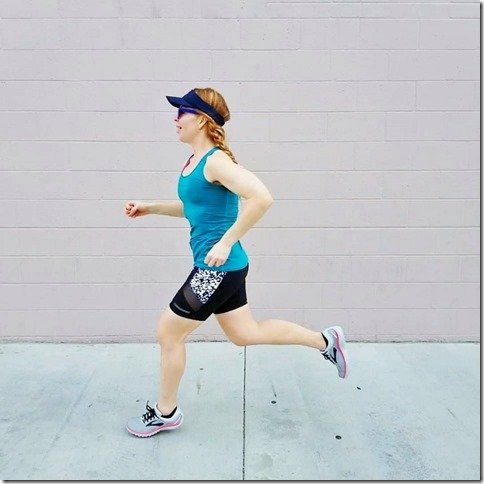 Danskin Now 7″ Bike Shorts – I've seen these at Walmart and on Amazon. They also have a shorter pair so make sure you're getting the correct length for your body.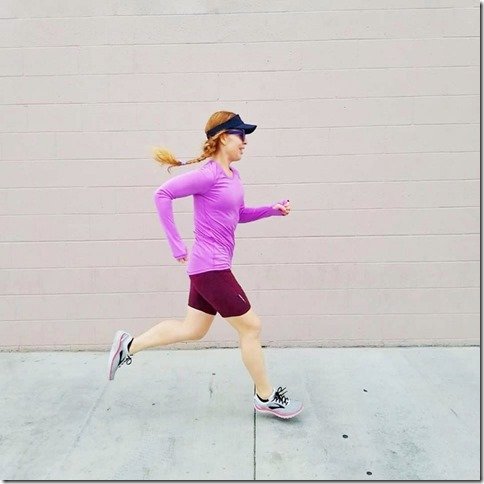 Road Runner Recharge Compression Printed 8" shorts
Road Runner Sports Recharge Compression 8" shorts
Road Runner Sports also has a 12" pair of shorts – Run Walk Play 12inch Knee Shorts
Road Runner Sports Discount!
Use code RUNEATREPEAT to Save 20% when you sign up, or Save 10% without sign up.
(Some exclusions apply, see site for details.)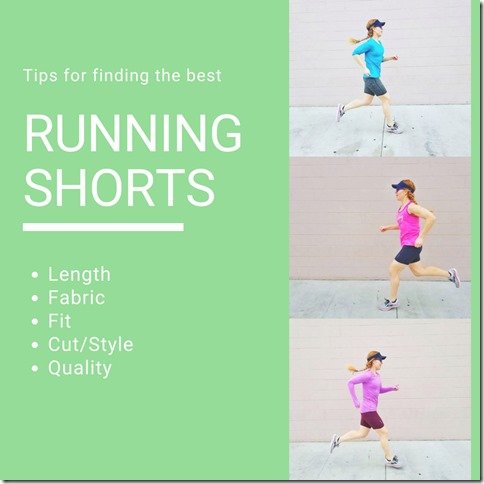 Tips to Find the Best Running Shorts for You:
– Look for a pair that are long enough to cover the area of your thighs that rub. I aim for shorts that have a 6", 7" or 8" inseam.
– Look at how long the leg area is from the groin – not how long they are overall. Some shorts have a high waist or are cut to sit on your hips low or high. You want to know how long the leg part will be when wearing them.
– High quality compression fabric is important. Cheap or thin fabric is more likely to ride up / not stay in place. And the wrong fabric will not be flattering (read as: if you are self conscious about your butt and thighs jiggling – you want quality compression fabric). Look for a pair of shorts that is a combination of Spandex and Polyester or Nylon. The same fabric rules apply to capris and leggings.
– They're supposed to be tight. If you're used to running in loose running shorts with the built in chonies underwear– compression type shorts might feel revealing or weird. But if you try to get them loose they'll move around and that's often how chafing starts!
– Pay for it. Some of my favorite running shorts are more expensive than the workout shorts I can get at Target or wherever. But I'm looking for shorts that are long enough to not ride up, high quality compression fabric – and those things are not easy to find. So, I'd rather pay for more expensive running shorts and enjoy my run instead of pull at them the whole run or feel self conscious. And in my experience running shorts like the ones mentioned last a long time (and I'm running in them a lot!).
Chime in with @RunEatRepeat on Instagram with your favorite running shorts, capris or pants suggestions!!
Shop my Running Gear Favorites easily on Amazon here – Run Eat Repeat Amazon Shop Lists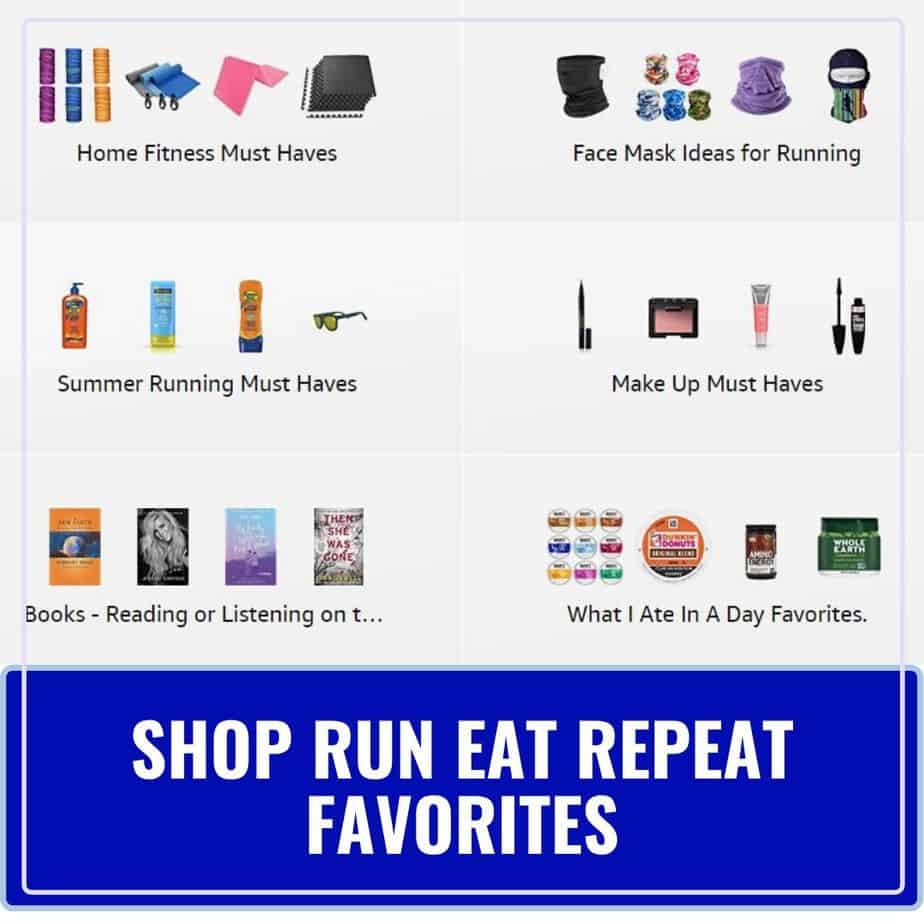 Awards:
1. Puffy key chain – right now I have a fluffy pink heart that I got at the Dollar Store. It's so perfect for finding my keys quickly in the black hole that is my purse. Also – the key ring part is a clip so I don't have to squeeze my key back on the ring when I drive somewhere to go run. I suggest everyone that has to remove their key from the key ring often look into a key ring with a clip!
2. Cereal with granola in it. I love granola but it's so calorie dense! So I really dig cereal that has granola clusters to help balance it out.
3. Kind strangers.
Thank you for listening!!
Please leave a review of the podcast in iTunes, Stitcher or your favorite podcast app. It really helps other people find out about the show. And/or tell someone about it and maybe show them how to find me!
What are you doing right now?
Take a picture or screenshot and post it to Instagram tagging @RunEatRepeat so I can see what you're doing right now!
I'm…. well, I'm recording this podcast! But earlier I was making breakfast and loading the dishwasher while listening to podcasts!
If you have a question for me – ask!
Email your question to [email protected] – let me know if you prefer to be anonymous and I won't share your name – OR –
Call the Run Eat Repeat voicemail line at 562 888 1644 and leave a message asking your question!
I also have been posting a question box in the Instagram Stories a few times a week so you can leave your question there.
And just a head's up – I can see who asked the question so if you want to know about my bathing suit area or who I'm sleeping with you're welcome to ask but yeah… not sure if you realized that's not anonymous? I'm not here to judge… just wanted to remind ya!
Have a great run!!
Chime in on Instagram with your favorite running shorts, capris or pants suggestions!!
Keep Going with these:
How to Start Running with the Run / Walk Strategy 
What I'm Wearing to Run & July Mileage Totals