Watermelon is my FAVORITE food in the world. I love it. I created a video years ago super randomly in my boyfriend's kitchen (bf at the time). It was after a run or something, I look a little sweaty and random… but it got tons of views. And it made me super happy to share my super easy tutorial on how to cut watermelon.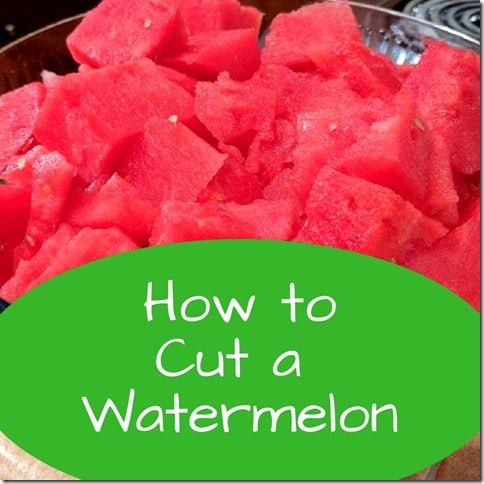 I updated the video this week with another quick and easy 'how to cut watermelon' video. All you need is a watermelon and a steak knife (nothing fancy!).
Okay, maybe a bowl and some napkins would help. But that's it! Check out my watermelon cutting method and then go out and buy one.
National Watermelon Day is coming soon!
Do you have a favorite way to eat watermelon or watermelon recipe??