Today I'm sharing a Super Easy Orange Creamsicle Protein Shake recipe! Only 3 ingredients needed for a delicious post-run recovery smoothie.
Hello! How's it going?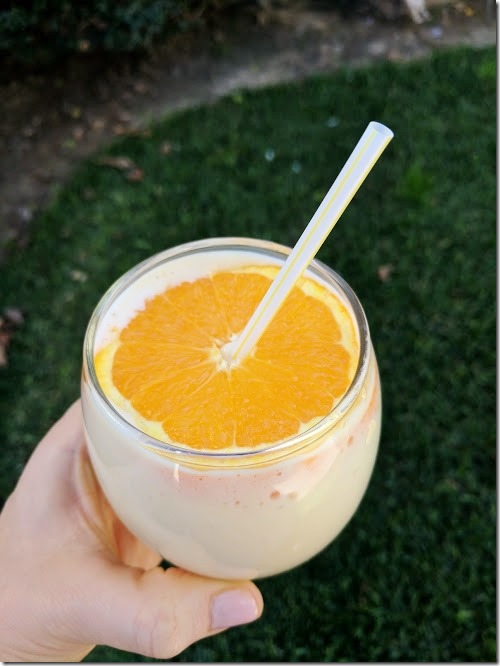 I'm all about having a smoothie after a long run because most of the time I'm more thirsty than hungry. I get a lot of reader comments and emails about this every week.
So I'm sharing an example of something to refuel your body during training that won't seem super heavy right after running.
It's important to eat within 60 minutes of finishing a hard workout to give your body the nutrition it needs to rebuild and recover. But, if you're not hungry – what do you do?
I vote have a smoothie with protein. This is a great way to keep it light, quench your thirst and get in some good nutrition.
Boom. Nailed it.
This Orange Creamsicle smoothie only requires 3 ingredients (4 if you count the ice).
It's so easy and super delicious!
Orange Creamsicle Protein Shake
Ingredients:
Blend in a blender 2x as long as you usually do. <- I learned this tip years ago and swear by it.
I blend every smoothie 2 full times (I have a Nutra Ninja Blender and it's automatically timed. After the first blend I take it off, shake it and blend again.)
Double blending makes for a BIG, creamy smoothie!
Enjoy!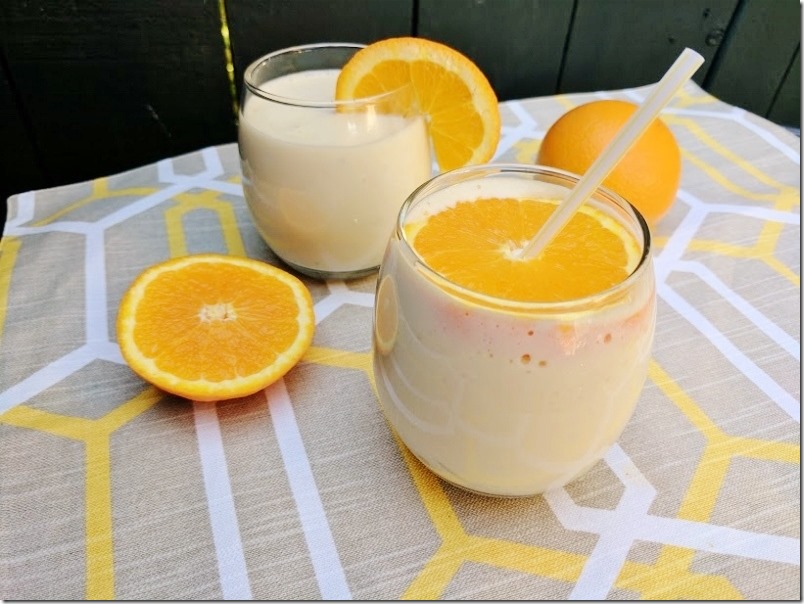 Question: Do you notice your hungry is a little 'off' after a long run or hard workout?
How do you refuel within an hour of working out or running?
MOre easy & Delicious recipes:
Want to get fit?
Need a proven plan to get results??
Check out the RUN FIT Challenge: