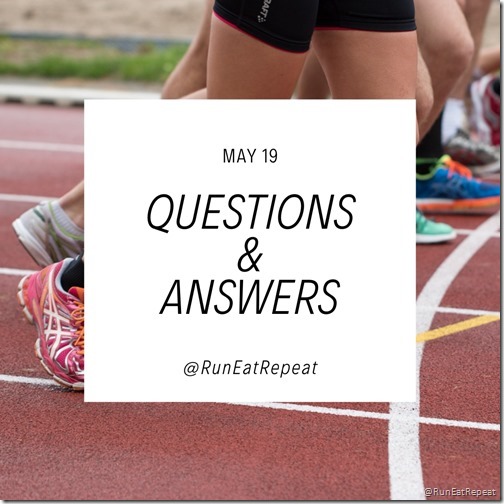 May Questions and Answers – 1
Your questions from the Run Eat Repeat Instagram story box. We're talking about what I did before blogging… selling my condo… house-sitting… running in Chicago and more!
Note: The answers to the first 3 questions were answered in the last video. They're saved in my highlights on Instagram.
Do you ever walk or want to walk on your runs? (on IG highlights May)
Yes. I usually walk at some point on long runs and/or big hills.
Tips for high altitude running? (9,400ft) (on IG highlights May)
Train in high altitude. If you want to run strong in certain conditions you should train in those conditions.
If you can't do that check out a high altitude training mask like this.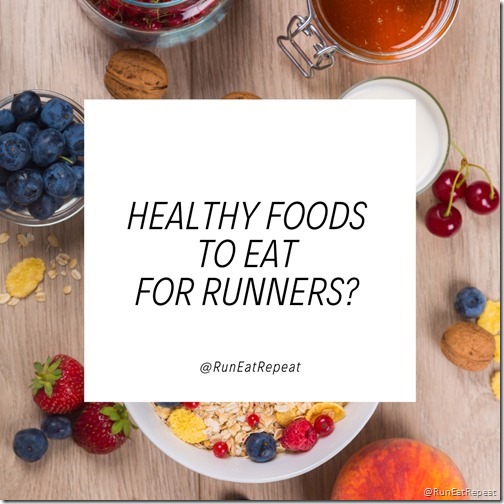 What are healthy foods to eat for runners? (on IG highlights May)
Yes! I love talking about running & eating (shocking, right?). I think healthy foods for runners are healthy foods for everyone – runners just need to make sure we're balancing our macros for the best performance and recovery. I have a podcast series on what runners should eat before, during and after long runs and races. And I'll share some meal prep ideas and tips below.
Check out these posts for tips on healthy foods and meal planning:
Meal Prep for Runners and Everyone Else
Healthy Breakfast Tips and ideas
What I Eat Before a Race Podcast 71
What to Eat During Your Race or Long Run Podcast 72
What to Eat to Fuel your Half or Full Marathon Podcast 73
Was the book winner already announced?
Yes… I saw this and it reminded me. This is the giveaway post for my fave cookbooks.
And @everunsthe626 won!!
Any advice on remodeling? Picking contractor, not losing my mind, etc?
I don't think I'm that good at this… but I do recommend the Young House Love Podcast is a good resource for all things remodeling.
Check out their posts on
When to DIY vs When to Hire Out via Young House Love
https://www.younghouselove.com/when-to-diy-vs-when-to-hire-it-out/
And How to Negotiate with Contractors 101 via Young House Love
https://www.younghouselove.com/negotiating-101-smarter-wheelin-dealin/
What's the status of selling your condo?
It was on hold…
How often do you get to house sit in that amazing house?
I house-sat (is that a word?) for about 5 weeks in February and March. My friend was out of the country and has a big gorgeous Golden Retriever so he needed someone to house sit and take care of this dog. He travels a lot but usually isn't gone that long. I don't have any plans to do that again soon.
Ever come to run any races in Chicago?
Not yet!
How long were you blogging before it became your full time job?
Probably about 4 years!
What did you do for work before blogging?
During college I worked at a recruiting company as a researcher, assistant, screener and more (I basically did whatever they needed).
Then, I got a job as a multi-media reporter for a non-profit website. That was kind of my first real job doing what I wanted to do. But I got laid off and had more time to dedicate to Run Eat Repeat and it grew from there.
Are you running the CA series?
I'm not sure what the CA series is but I'm always down to run a fun race series! I need to look into it!
When is your next race?
I think RnR San Diego or the Laguna Hills Half Marathon. ''
Get a discount on the Memorial Day half marathon, 10k or 5k here…
Discount code: RUNEATREPEAT19
Laguna Hills Memorial Day Run register here
If you have a question – ask! Email: [email protected] or DM me on Instagram @RunEatRepeat