Unorthodox Netflix series and Book – review. New episode of A Good Listen – audiobook and podcast series review. Today I'm reviewing Unorthodox – both the Netflix show and book.
Unorthodox is a mini-series on Netflix based on the book Unorthodox: The Scandalous Rejection of My Hasidic Roots by Deborah Feldman.
The book by Feldman is her autobiography published in 2012. It's an account of her life growing up in a very strict orthodox Jewish community in Williamsburg, New York. The series is based on the book, but I think the phrase 'inspired by true events' is the appropriate way to describe it.
I started to watch the series on Netflix, and after the first episode noticed the credits mention the book Unorthodox. I really liked it and decided to get the book on Audible right away and listen to it too.
Unorthodox – Book & Netflix Series Review Video:
The Book – Unorthodox: The Scandalous Rejection of My Hasidic Roots
by Deborah Feldman
You can get it on Amazon, Kindle, Audible and other book sellers.
I listened to it on Audible – 10 hours 39 minutes.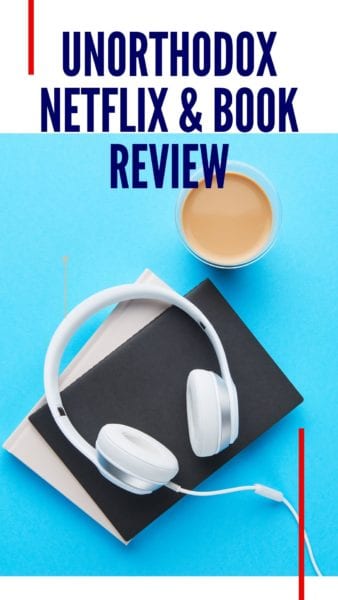 The narrator:
Great narrator. There are a lot of Jewish and Yiddish phrases and she always sounded authentic, clear and interesting.
The Story:
I love a well done autobiography or non-fiction book.
It was super interesting to think someone lived in such a religious, strict community in this time. Arranged marriage? I can't believe it's a real thing in New York, let alone the United States.
My culture and experiences are so different from Feldman's but she told her story in a very self aware, easy to understand way.
I wish she shared the details of a few things she touches on in the book, but doesn't get into detail about. One example – I think she gets an STD from her husband. She talks about going to the doctor for it and her husband getting a prescription, but that's it??!
Also – in watching the series I didn't really understand how different her world was. I'm not familiar with the orthodox Jewish community at all so I couldn't really picture what she wore, her family dynamic or their religious rituals. Watching the series really helped me understand the book and picture her life. I don't think I would have 'got' it without the visual aid.
Overall:
Yes – I recommend both the book and series. If you're 88% or more unfamiliar with Jewish culture you should read and watch it to really appreciate the story.
The Netflix series – Unorthodox
I loved the series… until the ending. What is up with how it ended?
No, I'm not criticizing it – I"m actually asking – what happened?
Because it seems like it just ends and we're left to assume what the main character did. But the series doesn't really say. And if I wouldn't have read the book I would've thought there was a different ending.
I also watched – Making Unorthodox. It's a 20 minute mini-documentary about filming the series. I found this super interesting and wish it was so much longer.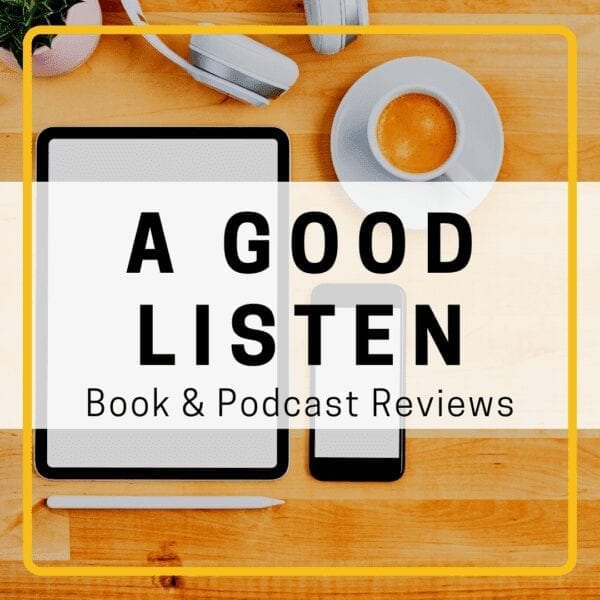 More A Good Listen Reviews:
Jessica Simpson Memoir – Open Book
My Lovely Wife in the Pysch Ward 
Then She Was Gone – Book Review
Non-Fiction Book Review Round Up
Get more on RunEatRepeat.com and follow @RunEatRepeat on Instagram for the latest!