Before We Were Strangers by Renee Carlino book review. A quick review of the novel available on Audible, Kindle, Amazon and more.
Before We Were Strangers: a love story – Review
Follow @RunEatRepeat in instagram for more updates & my new stories.
Summary of Before We Were Strangers
A guy and girl meet senior year of college. Their friendship builds into a relationship and they fall in love. 
After graduation he goes to South America for a great opportunity. They decide to stay together and she waits for him to come back. But he doesn't call or keep in touch. 
Then, she finds out he was calling his mom every week – not her. And that he's going to Australia for another assignment next. 
Thinking he's moved on she decides to accept an opportunity that will take her to Europe for a year and a half. They don't have any contact again until 15 years later. Now he's divorced and she's a widow with a 15 year old daughter…
I listened to it on Audible. It's also available on Amazon and Kindle. 
Thoughts on The Story:
At first I thought I didn't like the book because Matt seems like a major gas-lighter. 
He was cheating on Grace with Elizabeth. At one point when he confronts her about the letters Grace sent she said, 'We were already f***ing'. 
He says he only married Elizabeth because he thought Grace was gone. But he made NO effort to find her. 
When a man wants to be with you – he will find you. And he will be persistent. 
He thinks he's the victim of … his relationship with his ex-gf from HS & his brother, his dad, Grace, his ex-wife. 
No. Take some responsibility. 
But I did want to keep listening – so I did like it. I just did not like Matt.
Favorite part:
A one point Grace throws up and I immediately thought, 'She's pregnant!!'. But it doesn't come up again so I forgot. 
Then, we find out later she was. I was shook. I didn't see that coming at all – even with that clue. 
So it was well written and had a good twist. 
Audible Narrator:
There were 2! Great job on both.
Story – The first few chapters are from Matt's perspective. Then, we hear from Grace's perspective. 
I love books that do that.
Overall: 
I recommend it if you like love story, light reads. It kept my attention and I wanted to finish it. It's a little cheesy. And there are a few sex scenes that didn't need to be so descriptive. But if that's your jam – you should check it out.
Get the book on Amazon here.
more A Good Listen Podcast and Book Reviews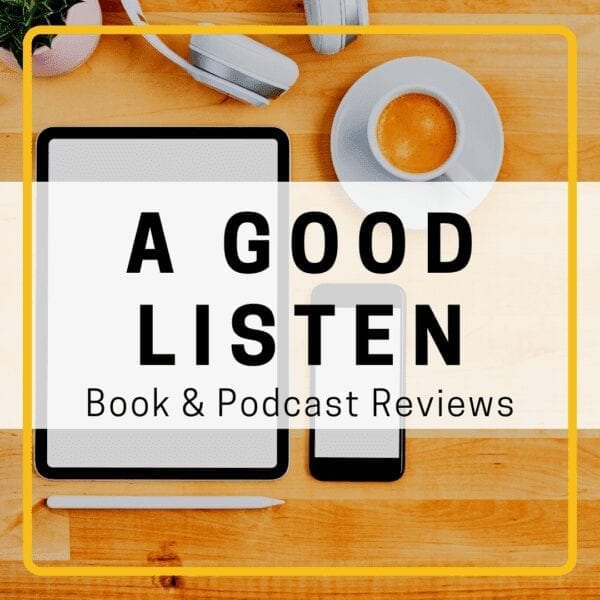 More Book Reviews:
Then She Was Gone – Book Review
My Lovely Wife in the Psych Ward – Book Review
Non-Fiction Book Review Round-up
Midnight Son – Audible Original Book Review
Follow @RunEatRepeat on Instagram for the latest!
Running Tips, Workouts, Recipes and more on RunEatRepeat.com