Podcast: Play in new window | Download
Subscribe: Apple Podcasts | Google Podcasts | Stitcher | RSS
Today I'm talking with the winner of the Catalina Marathon. If you're not familiar – it's a trail marathon on Catalina Island, just off the coast of southern California. It's been called a bucket list race and named one of the most beautiful courses in the US by tons of runners.
I ran the race a while back and it's GORGEOUS but it's a very hard course. So I was so excited when I was just scrolling through instagram and saw that my real life friend won 1st place female. Amazing!! So we're chatting about the race, her training and what's next. I'll share my race recap at the end of this post in case you're here for some tips and info on the race.
New to the Run Eat Repeat podcast?  Hi!! Thanks for stopping by!
I'm Monica – I started RunEatRepeat.com to share my first full marathon training and diet journal. The site grew an awesome following and now it's this podcast too! Thank you for listening!
Let's start with a warm up…
1. I'm freezing my eggs.
I talked with a fertility specialist on a previous podcast episode… Egg Freezing and Getting Pregnant for Active Women episode 92.
Check out the posts I've done so far about the process:
I'm Freezing My Eggs Day 1 Announcement
Freezing My Eggs – Week 1 Check In
Egg Freeze – How the injections at home are going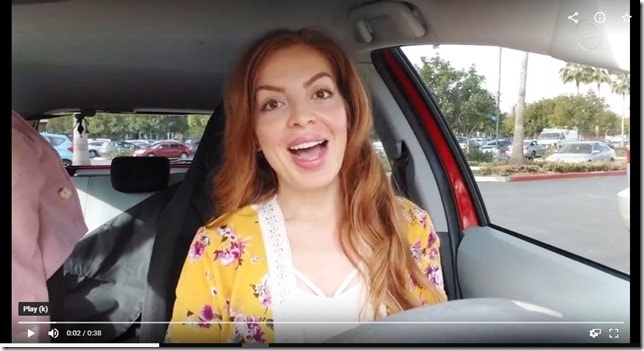 2. Diego is 5 months old!
He had explosive diarrhea the other day.
But here he is with bunny ears on… so at least there's that.
Note: Diego my lil Golden Retriever puppy is a lil wild in the background of the interview. I apologize and I'm going to try and figure it out for future podcasts.
Main Event: Catalina Marathon Winner Pam Sanchez
Interview with Pam Sanchez winner of the Catalina Marathon! Pam ran the race for the first time and is fairly new to trail marathons… but she won 1st place female and is on a mission to run better, faster and longer. Her long term goal is a 100 mile race!
You can follow Pam on Instagram she's @PammyRuns
Pam's Favorite Running Gear:
Speed Round Questions:
What's your favorite race distance and why?
Half Marathon… I was surprised by that!
What's your favorite race?
The New York City Marathon
Do you have a running mantra or how do you motivate yourself when you're not feeling it?
Courage to Start – Faith to Finish.
Push yourself enough to know you gave it your all.
What have you been listening to lately?
Podcasts & Music… but less lately because trail running doesn't always allow for that.
What's your victory lap? (What do you eat after a race?)
I hope that was fun and informative!
You can follow Pam on Instagram @PammyRuns and I'll put pictures in the show notes!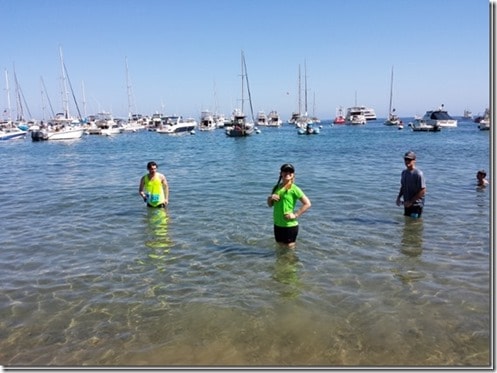 Catalina Island Posts:
Catalina Marathon Race Day Recap and Pictures
Catalina Island Travel (day trip)
Catalina Marathon Training – virtual training program with Coach Steve
Cool Down:
Take a deep breath… let it out…. Take a another breath and think about a friend that you're proud of… maybe text them and let them know you're thinking about them and are proud of them.
Thank you for listening!
Remember to tag @RunEatRepeat on instagram and let me know what you're doing right now! Like Pam Finding Fit who listened to the last episode on a run and shared her post-run selfie!
Have a great one!