Running and strength workout calendar for May 2020 – free printable. This workout schedule is great for runners who want to incorporate strength training into their routine, new runners who want a schedule of how often to run or experienced runners who need some structure and accountability.
Get the free printable calendar and meal planner now!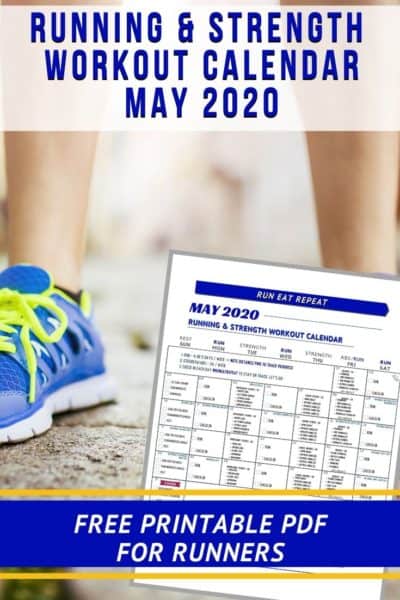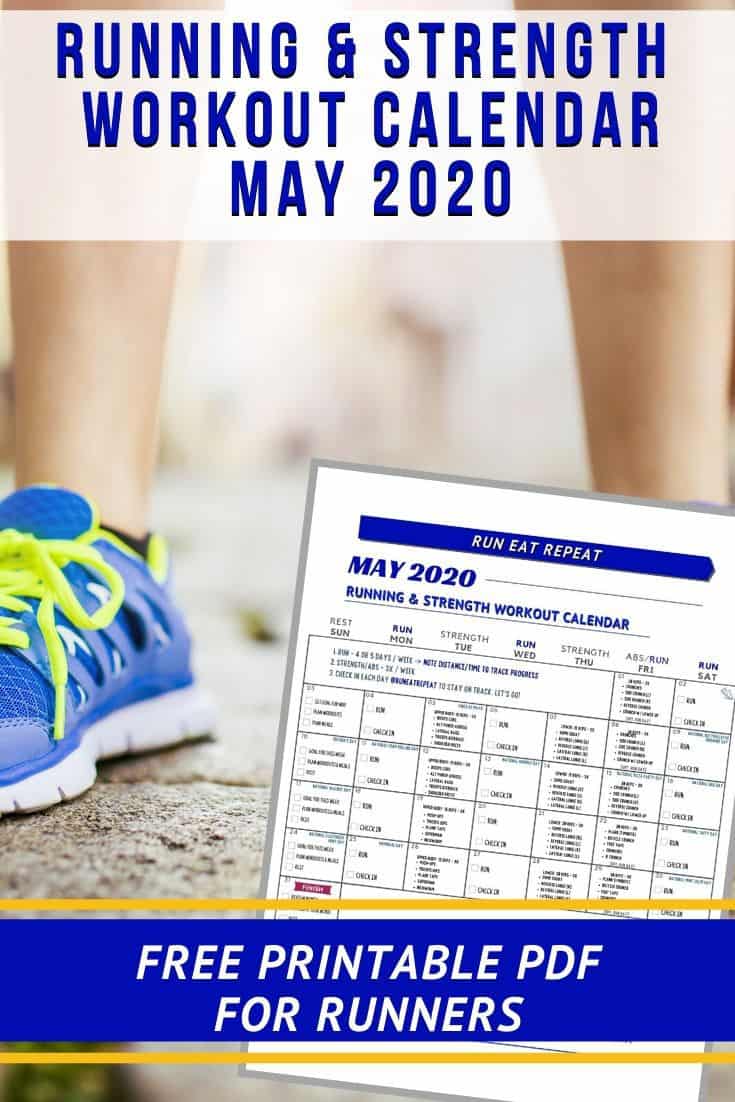 May 2020 Running & Strength Calendar features:
4 Runs a week (1 day is optional)
3 Strength Training days a week (Upper Body / Lower Body / Abs )
You can follow your current training plan and incorporate the strength training days (or follow along with the calendar)
Reminders to plan out workouts and meals each week. This is key to staying honest and accountable to yourself.
Daily motivation. Check in every day this month on Instagram @RunEatRepeat with what you did that day. We're in this together!!
It's hard to stay accountable – but daily check-ins and having a virtual running team that's doing the workouts too helps!
TIP: Print out the calendar and write down every run – note the distance and time.
This will help you see your accomplishments and track progress.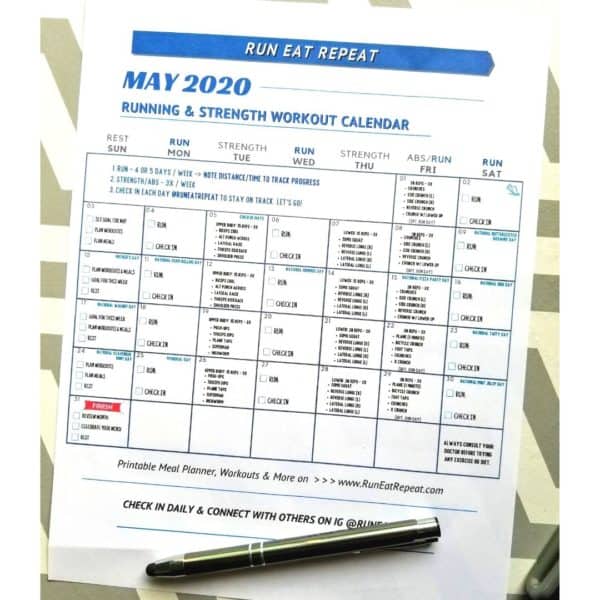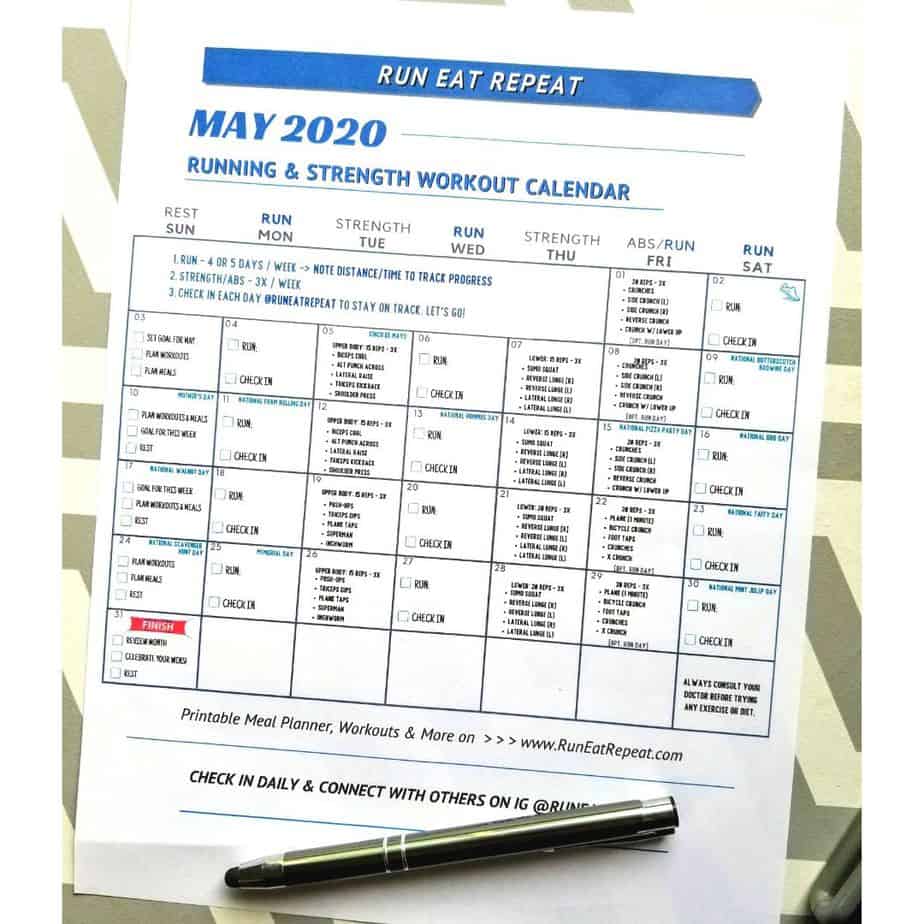 Get the May 2020 Calendar with Running & Strength Training workouts here.
Got a Running Question? Ask me!
DM on Instagram @RunEatREpeat
Email: [email protected]
Keep Going with these…
The Mask I'm Wearing to Run During COVID19 outbreak
Running Gear Hack to Get Going Faster!
3 Ingredient Banana Pancakes Recipe
5 Things You Must Consider Before Buying a Treadmill (Run Eat Repeat Podcast 121)
Find more tips, recipes, training plans and fun on RunEatRepeat.com
And follow @RunEatRepeat on Instagram for the latest!