Podcast: Play in new window | Download
Subscribe: Apple Podcasts | Google Podcasts | Stitcher | RSS
One of the most trusted mental coaches in the world of sports has a new book out sharing his strategies. He takes a different approach from the usual positive thinking mindset. And today I'm highlighting my favorites parts of –  It Takes What It Takes by Trevor Moawad. 
Get all the tips, links and pics on Run Eat Repeat.com Podcast ep 129
And follow @RunEatRepeat on Instagram to let me know what you're doing right now!
Question: Are you running right now? What are you doing while listening to the podcast??
*Please comment on my instagram post asking or whatever the latest post is or my DMs here.* Thank you!!
Warm Up: 
Diego Update – See Pics & How He REFUSED to Take His Medicine here
Covid19 Update – My Covid-19 Test Experience Video
Running Update – Marine Corps Marathon Virtual Race 2020
Mental Training for Runners – It Takes What It Takes Book Review
It Takes What It Takes by Trevor Moawad – Review and Recap
It Takes What It Takes by Trevor Moawad – listened to this on Audible. It's available on Amazon, Barnes and Noble and more. 
Short Summary: (From Amazon)
He knows how to win.
More, he knows the many ways-subtle, brutal, often self-inflicted-ways we lose.
As the most trusted mental coach in the world of sports, Trevor Moawad has worked with many of the most dominant athletes and the savviest coaches. From Nick Saban and Kirby Smart to Russell Wilson, they all look to Moawad for help finding or keeping or regaining their com­petitive edge. 
Now, at last, Moawad shares his unique philosophy with the general public. 
He lays out lessons he's derived from his greatest career successes as well as personal setbacks, the game-changing wisdom he 's earned as the go-to whisperer for elite performers on fields of play and among men and women headed to the battlefield.
Most important thing about the book – He's not a positive thinking advocate but a neutral thinking advocate. 
Theme? Use neutral thinking to train your mind – this will help you succeed.
Lesson: His #1 client is probably NFL quarterback Russell Wilson. Moawad tells a lot of stories about how he worked with Wilson and other athletes and coaches when they were struggling. One good example is after Wilson lost the Super Bowl – how do you come back from something like that? 
I used to say I appreciate a 'tough love' coaching style, but it actually might be closer to this neutral thinking approach. So the main message really resonated with me – I was already on board!!
How these mental training tips apply to runners  – I think it's very hard to just be positive and push through when you're at mile 21 and slamming into the wall. Your body feels like it's giving out on you – and at that point positive thinking might actually feel more discouraging. 
But staying neutral, not getting emotional or stressed about it and thinking about the reality of the situation can help! 
Let's use the example of running a marathon and needing to use a mental training tool to help you.
Imagine it's marathon race day, it's a warm day, you don't have any injuries… You feel pretty good the first half of the race, you're staying around goal pace. 
Then, around mile 19 you start to feel like you're slowing down. It feels HOT, hotter than you realized.
By the time you get to Mile 20 you can't keep up with your goal pace any more. Your legs feel tired and heavy… you start to freak out. 
What To Do If You Want to Stop Running…
Here are your options:
A.) Stay Positive! Tell yourself – JUST KEEP GOING!! Try to get back to goal pace. Ignore the heat and your legs. Pump your arms, push yourself and tell yourself you can do it over and over.
B.) Stop to walk or Call and Uber – you obviously can't hit your goal and should probably quit instead of torturing yourself any longer.
C.) Keep going – slow down if needed and do a head to toe scan of your body…
Are you injured in any area or just tired? >>> No injuries = Keep Going.
Do you need water or electrolytes? It's hot so that'd be completely normal and NOT a sign that anything is automatically wrong with you.
Do you need fuel? If you're hitting the wall you might need sugar. At mile 20 your body has already burned off it's stored energy so you will need to replenish & maybe you miscalculated how much you need. >>> Fuel up!
Now that you have had a break in pace and fueled up >>> Get your head back in the game by reviewing your race strategy and sticking to it. If you trained – you can finish. If you trained hard – you can finish in your goal time. 
You don't have to tell yourself – this isn't hard. We know it's going to be hard! But you can tell yourself – I can do hard things! I can do this!! I trained for this and today I'm going for it. 
As I was listening I made notes of some of my favorite quotes from the book to share. Here are a few of them…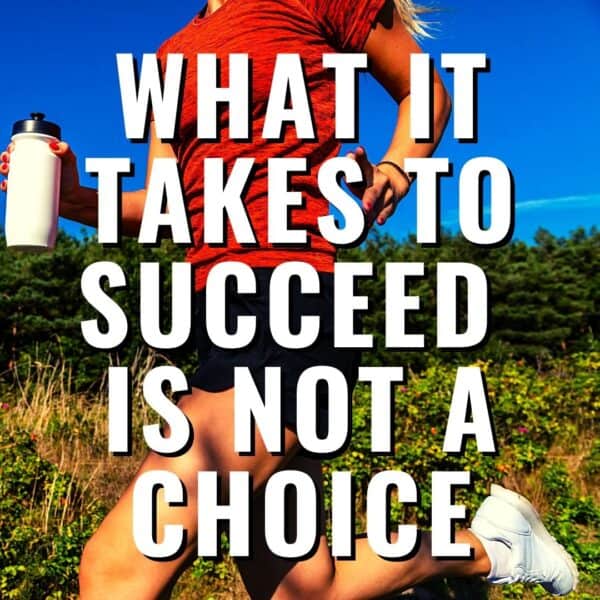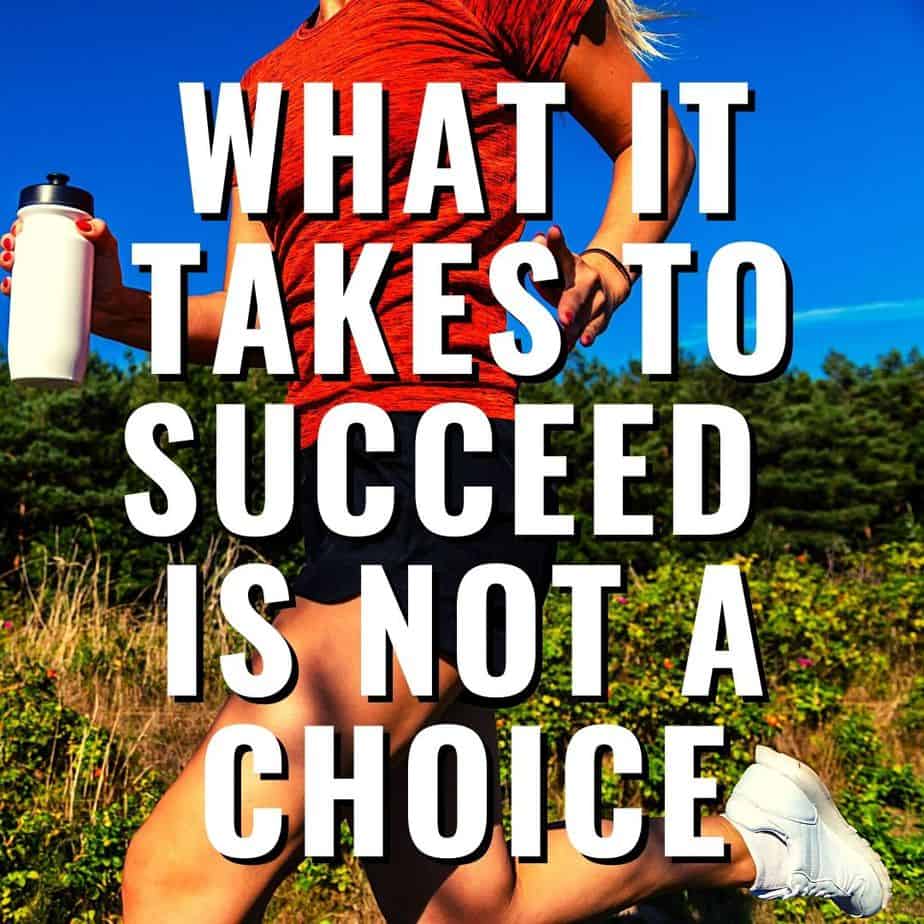 Best Quotes from It Takes What It Takes
Your mind might steer the ship but the ship still needs to be built for rough Seas.

It's what you do, not how you feel that gets things done.

What it takes to succeed is not a choice. 

This game rewards people who do it right.

This game has demands. 

Making bad choices is the lifeblood of average.

Make an excuse to win. 

Your thoughts have to be – I do XYZ – not if I do XYZ there's no if. You talk in I.

My inner voice is the loudest.

My own words impact me more than anyone else's.
Overall Rating – Yes / No / Maybe
YES – if you are an athlete looking for mental training tips told in a story-like way. 
I'll link to the book and the author's website in the show notes on RunEatRepeat.com 
But if you haven't read Meb's latest book or Deena Kastor's book – read those first. I recommend those more than this book for inspiration and mental training for runners.
Get the book – 26 Marathons by Meb Keflezighi on Amazon, Kindle or Audible here
Get the book – Let Your Mind Run by Deena Kastor on Amazon, Kindle or Audible here 
Get the book – It Takes What It Takes is available on Amazon, Kindle and Audible here.
https://moawadconsultinggroup.com/it-takes-what-it-takes/
Awards:
Watermelon. National Watermelon Day is coming up soon and I celebrate it everyday already. * Check out my How to Cut a Watermelon Video here!! *

Everything but the Bagel Seasoned Cashews – new find from Target. Good, not life changing but good.

The Sleeping Bag sized bags of Skinny Pop Popcorn sold at Costco. They are ridiculous and I love it.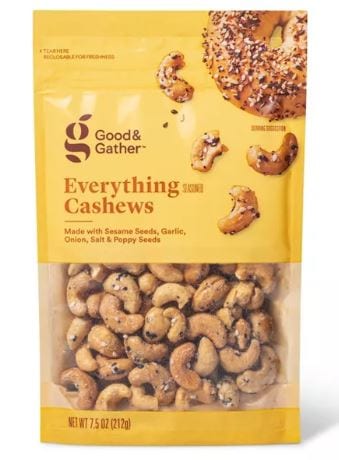 Thank you so much for listening! 
If you have a minute – please leave a 500 star review in Apple Podcasts, Spotify or Stitcher. And if you know someone that may enjoy the show – please tell them about it.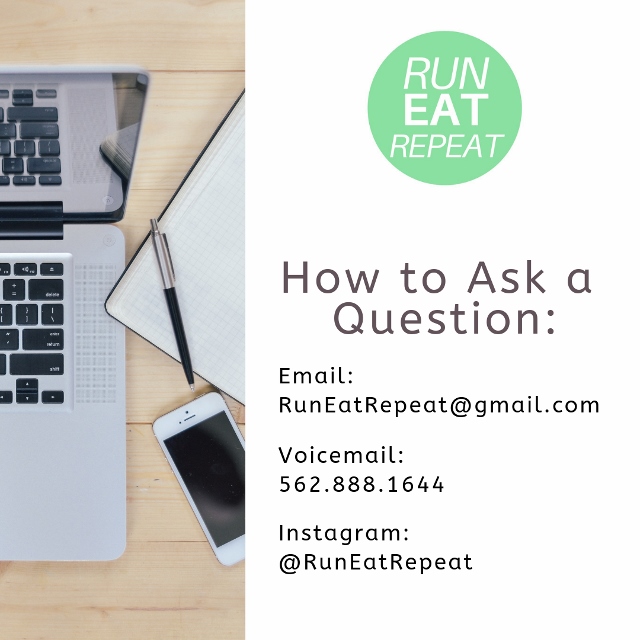 When I'm not running or eating I'm on Instagram @RunEatRepeat – so please follow me there. And there's a link in my IG bio to RunEatRepeat.com so it's an easy way to find the show notes. 
Hope this was fun and informative.
Have a great run!
Keep Going with these posts & tips:
Listen to the Run Eat Repeat Podcast free on your favorite podcast app or right on this post!
Search Run Eat Repeat on Apple Podcasts // Stitcher // Google Play and more!