This is a list of the best running, food, fitness gear, fashion and lifestyle must haves I use all the time. Most of the running clothes and gear are available online so I've linked to the Run Eat Repeat Favorites page on Amazon.
If there is something you don't see listed here OR if you have any questions on my favorites please email me at [email protected] or DM me on Instagram @RunEatRepeat to ask!
My Favorite Running Gear and Products:
Check out all the different lists of favorites I've put together on my Run Eat Repeat Amazon Idea Lists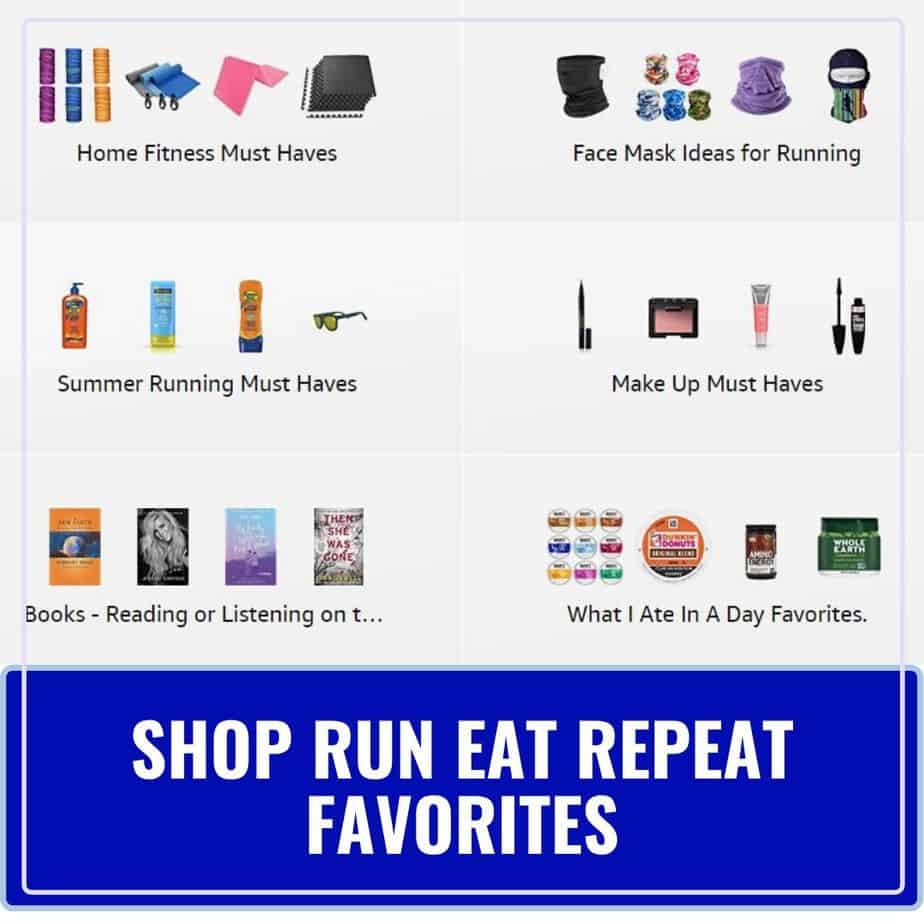 Run Eat Repeat T Shirts and Tanks:
Available in my RER Spreadshirt Shop
You MIght Also like these Running Gear Posts:
Running Gear Hack – quick tip!
Running App vs Running Watch – which is best for you?
How to Start Running with the Run / Walk Strategy
What I'm Wearing to Run This Month & July Mileage Totals
5 Tips for Running a Race in a Costume
Little Mermaid Running Costume Tips